Improve the quality of services provided to your patients
Reassure your patients by communicating at each stage of the process all the useful information to prepare the arrival of the healthcare workers.
SMS or e-mail notifications
Autonomous rescheduling of appointments
Automated sending of reports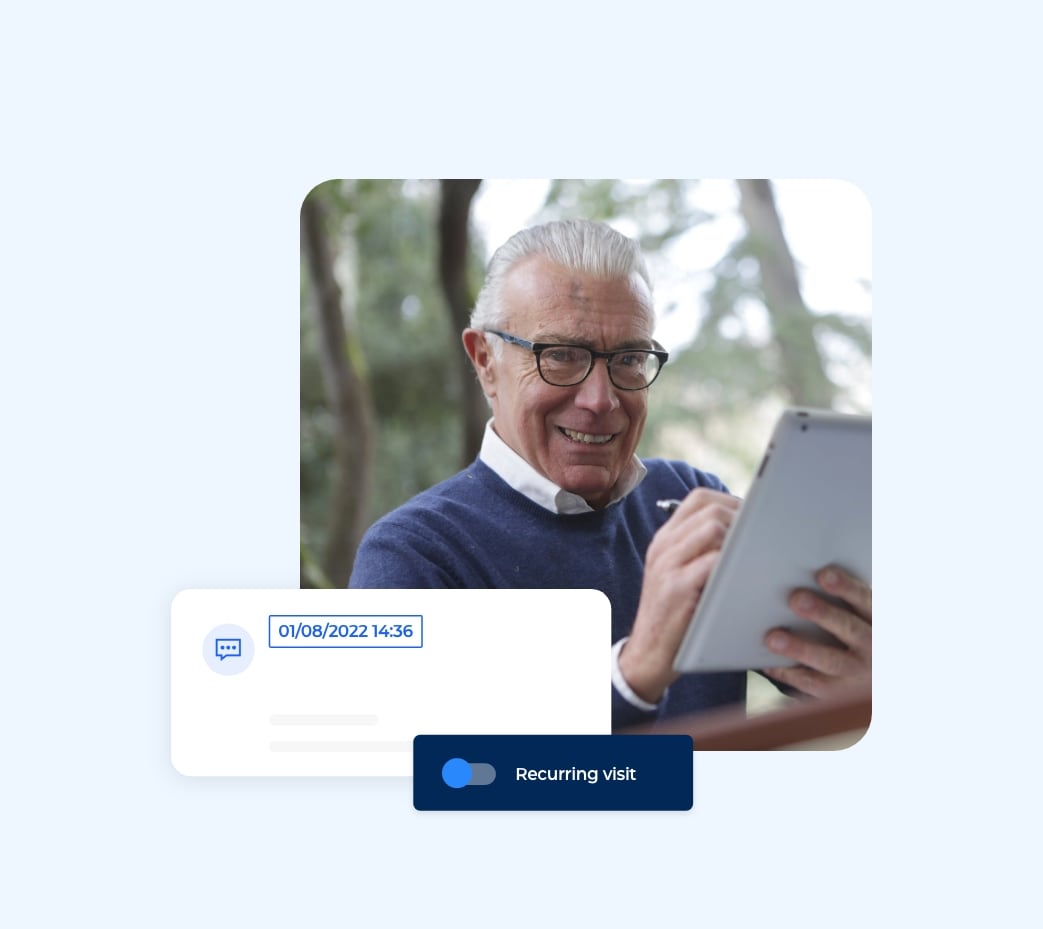 Trusted by 300+ businesses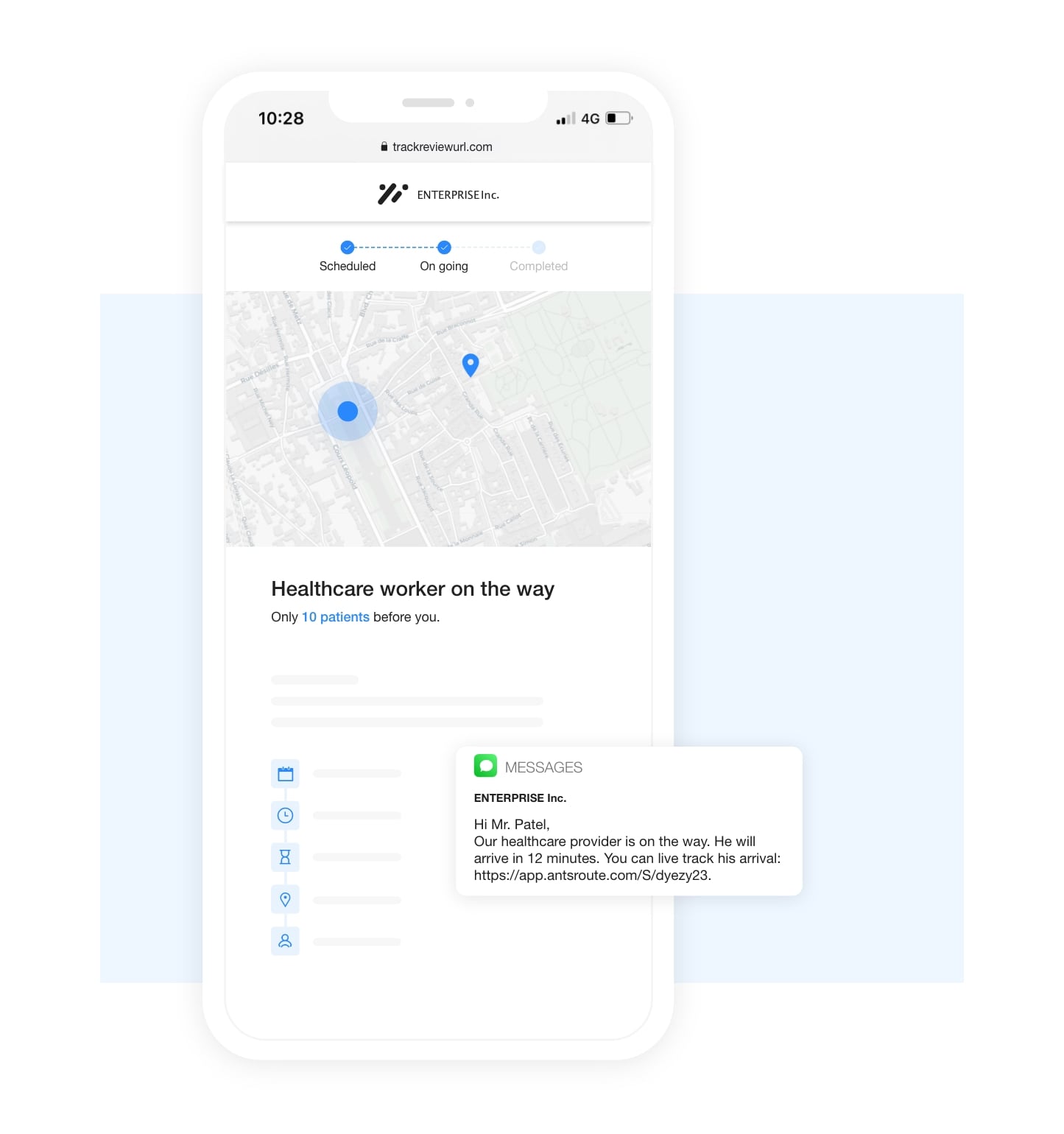 Make it easy for patients to prepare the arrival of the caregiver
To avoid missed appointments, AntsRoute offers a notification system by SMS or email with customisable messages. By communicating all useful information, you reassure your patients and allow them to be organized easily until the arrival of the health provider:
Reminder of the caregiver's visit with the expected time of arrival
Message indicating that the caregiver has just started his route
Automated notification with waiting time before arrival
Manually triggered notifications from the mobile application
Warning message if an appointment is cancelled
Let your patients confirm or reschedule the appointment
To limit missed appointments, our home visit management tool includes a system for sending messages with a link for the patient to confirm the date and time of the healthcare professional's visit. If the patient is unavailable at the scheduled time, he can decide to reschedule the healthcare provider's visit later.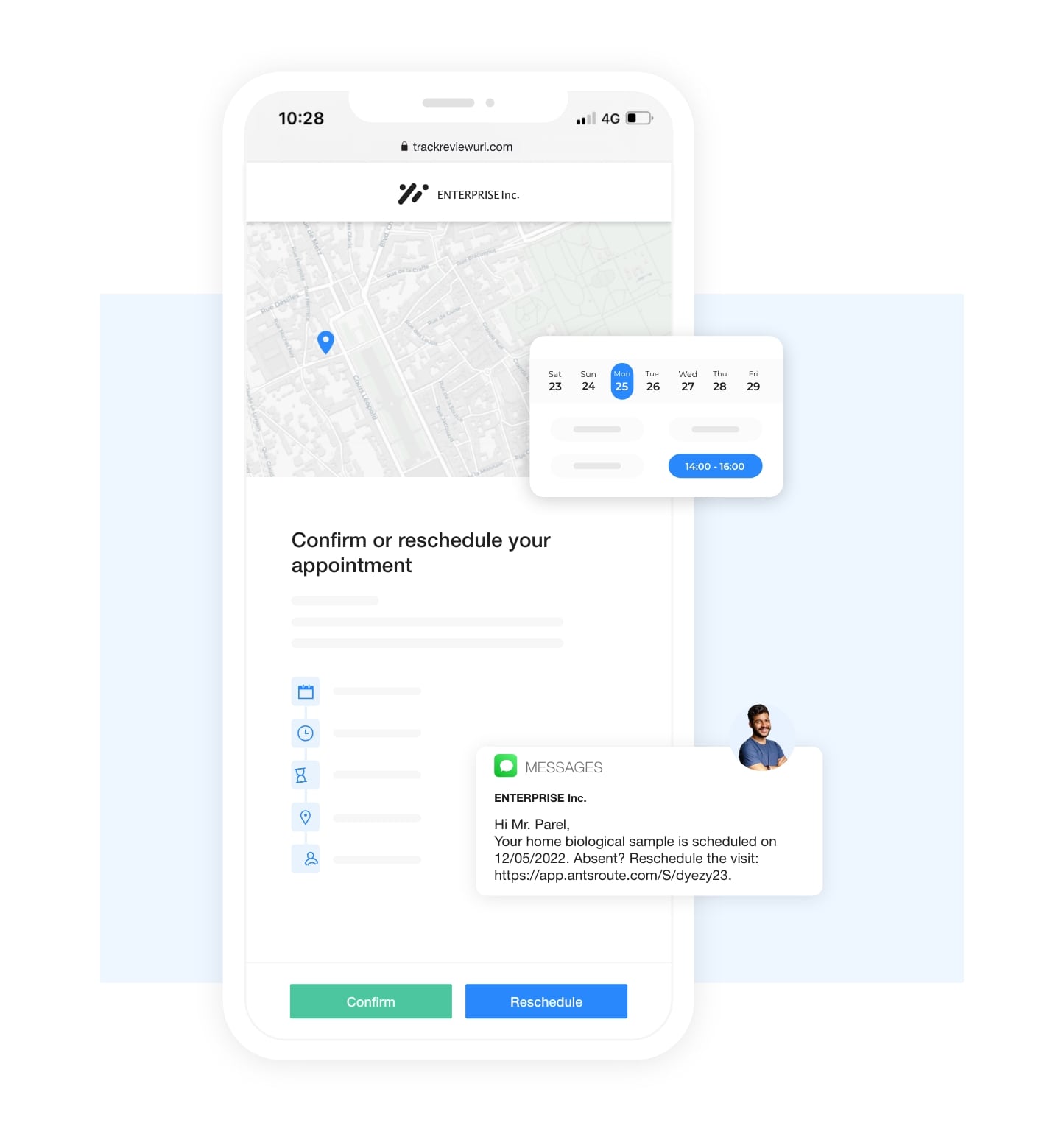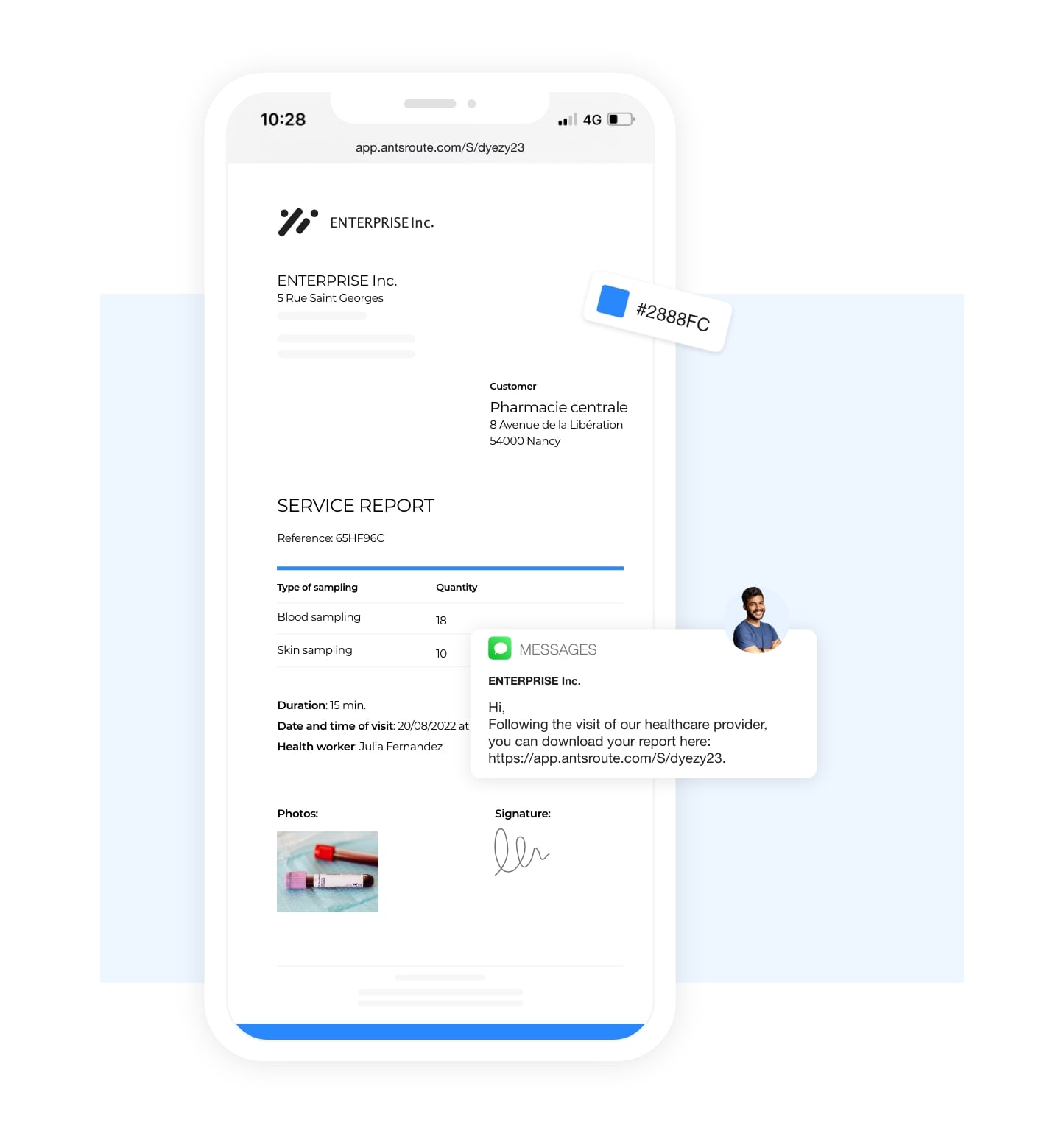 Automate the sending of PDF reports to your patients
Send PDF reports to your patients within 30 minutes of the provider's visit. The work reports are automatically generated based on the data reported by your medical teams. The white label reports are customisable, and you choose the information to include:
Signature of the patient
Photos and comments
Type of care provided (dressings, infusions, etc.)
Date and time of visit
Date of the next visit

Tanguy Rossier
Chief Operating Officer at FBP Médical
Thanks to the link to live track the field caregivers on the map, I can achieve the most advanced standards in terms of medical equipment delivery. Thanks to AntsRoute, FBP Medical can achieve the same level of customer satisfaction as large companies like Amazon, Ikea, Carrefour, etc.
The best solution to meet the challenges of all your partners
For your field caregivers
Make the daily work of your caregivers easier by providing them with digital routes, available on the AntsRoute mobile application.
For your schedulers
Provide your schedulers with an all-in-one platform for easy and fast route planning.
Ready to get started?
Start your free trial and get direct access to all the features. You can also contact our team for assistance in setting up the software.