Motivate your mobile workforce with AntsRoute software
Are you experiencing issues with hiring and retaining delivery drivers or technicians? Are you worried that this will result in cancelled deliveries or missed requests for service? If so, AntsRoute is the ideal solution to help you fill vacancies and improve the working conditions of your teams.
7-day free trial
No commitment
Easy setup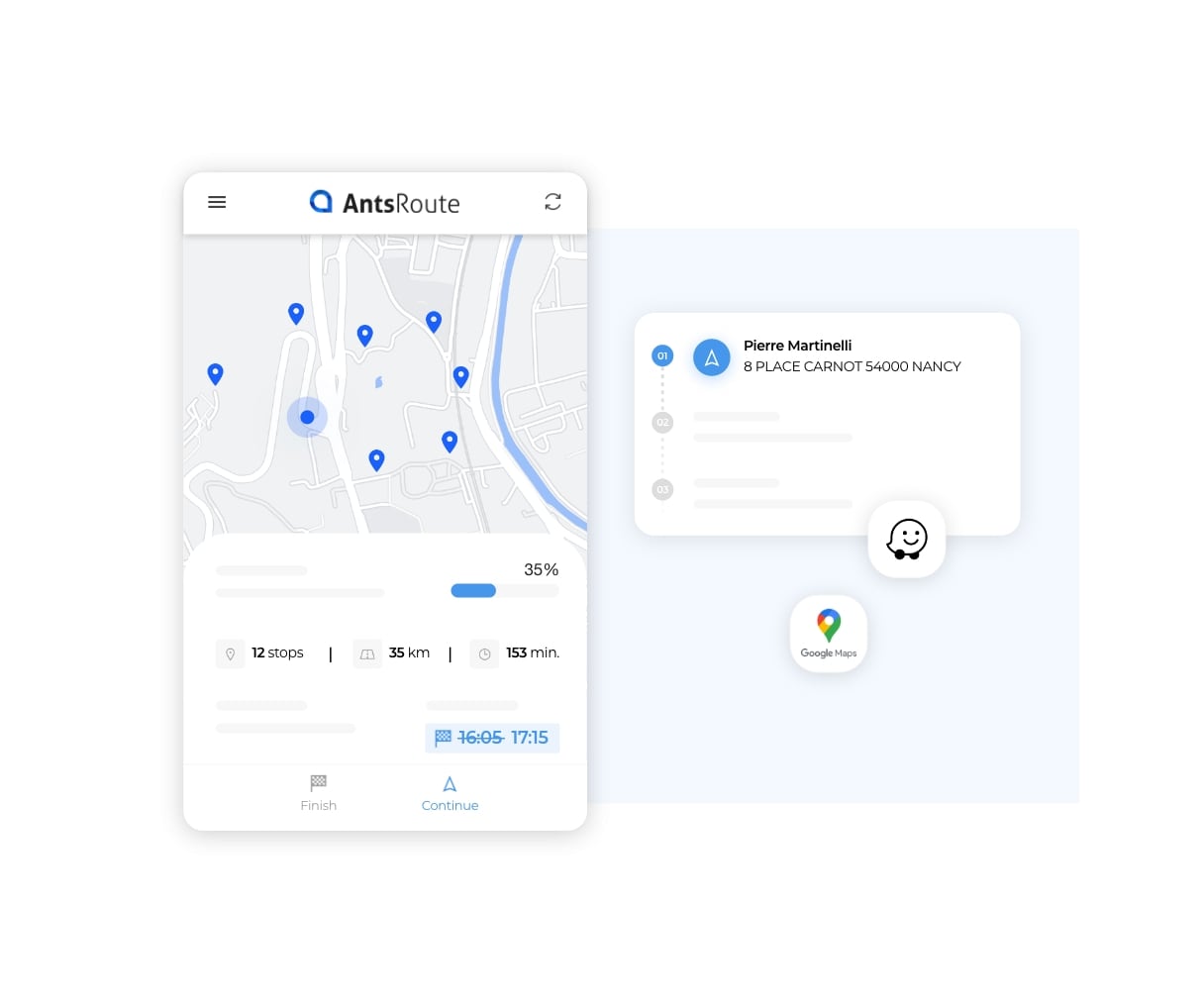 How to deal with the labour shortage?
In the transport and logistics industries, but also in the field service sector, companies are faced with a long-term labour shortage. There are many reasons for this situation: economic context, digital transformation, geographical distance, restrictive working conditions, etc.
As there are more and more vacancies, delivery drivers or technicians are spoilt for choice. They now give preference to employers who offer the best working conditions (balanced working hours, availability of advanced IT tools, reduced commuting times, etc.).
Reduce the stress of your workforce to boost their productivity
You may already have noticed that if your delivery driver or technician is unmotivated, the risk of your customer not being satisfied increases. That's why you need to do everything you can to provide good working conditions for your employees.
Besides the wages and career opportunities, employees are also interested in the organisational issues and can be very annoyed when they are facing the following situations:
The duration of the task to be carried out is wrongly calculated.
The operations to be completed are not sufficiently detailed.
The completion of the task requires specific skills that he does not have.
The address cannot be found.
The schedule is poorly organised and the travel times are not properly calculated.
With AntsRoute, you can avoid all these stressful situations. For example, you can schedule balanced delivery or work order routes according to the business constraints and working hours of the workforce. In addition, using the mobile application makes it easier to navigate and give access to the necessary documents.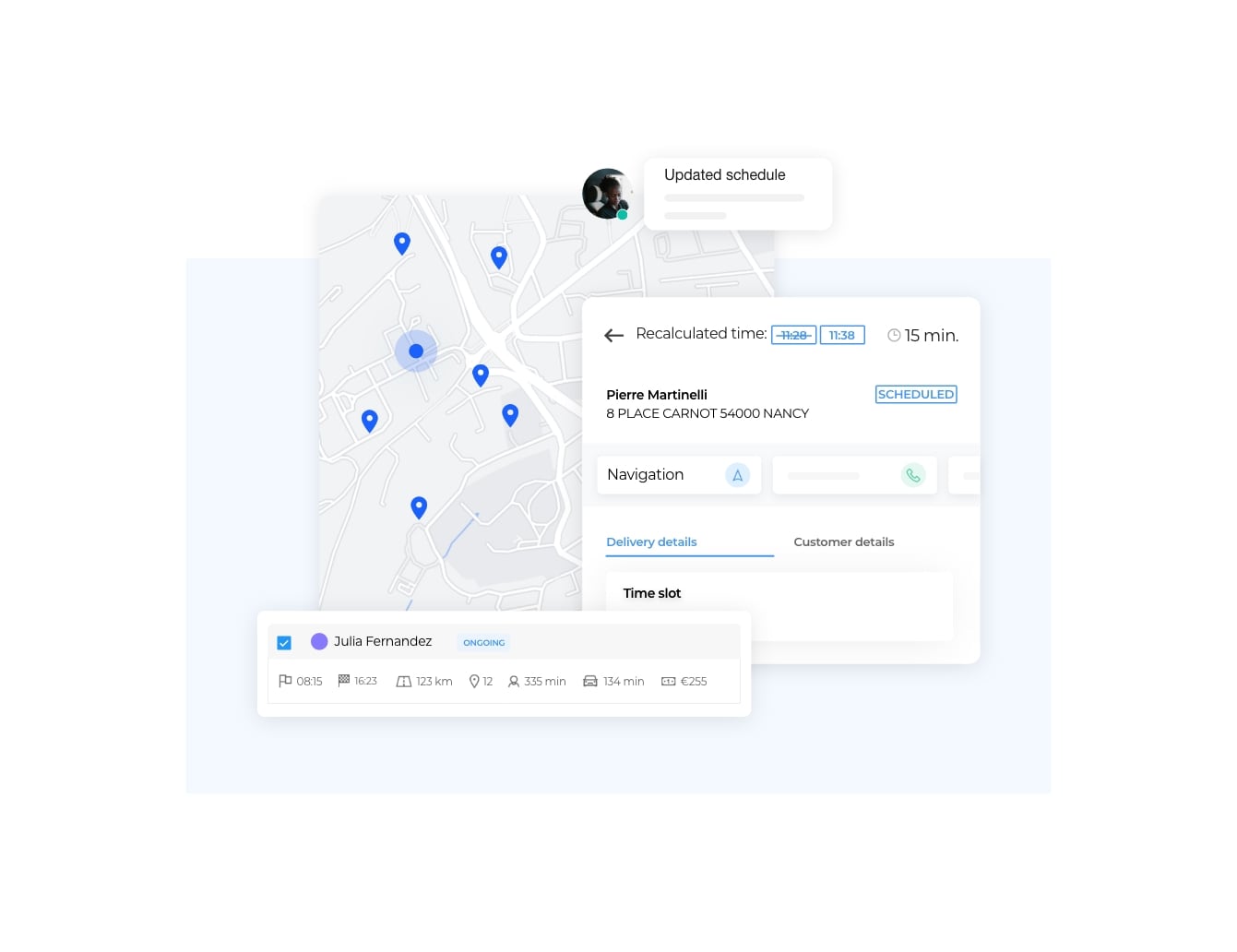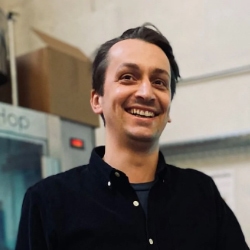 Sébastien Specht
Co-founder of La Boissonnerie de Paris
The algorithm finds solutions that I would not necessarily have thought about, and that take into account the constraints set by the customers. The human brain tends to think that it will find the best solution, but this is rarely the case. The algorithm is much more right than the human!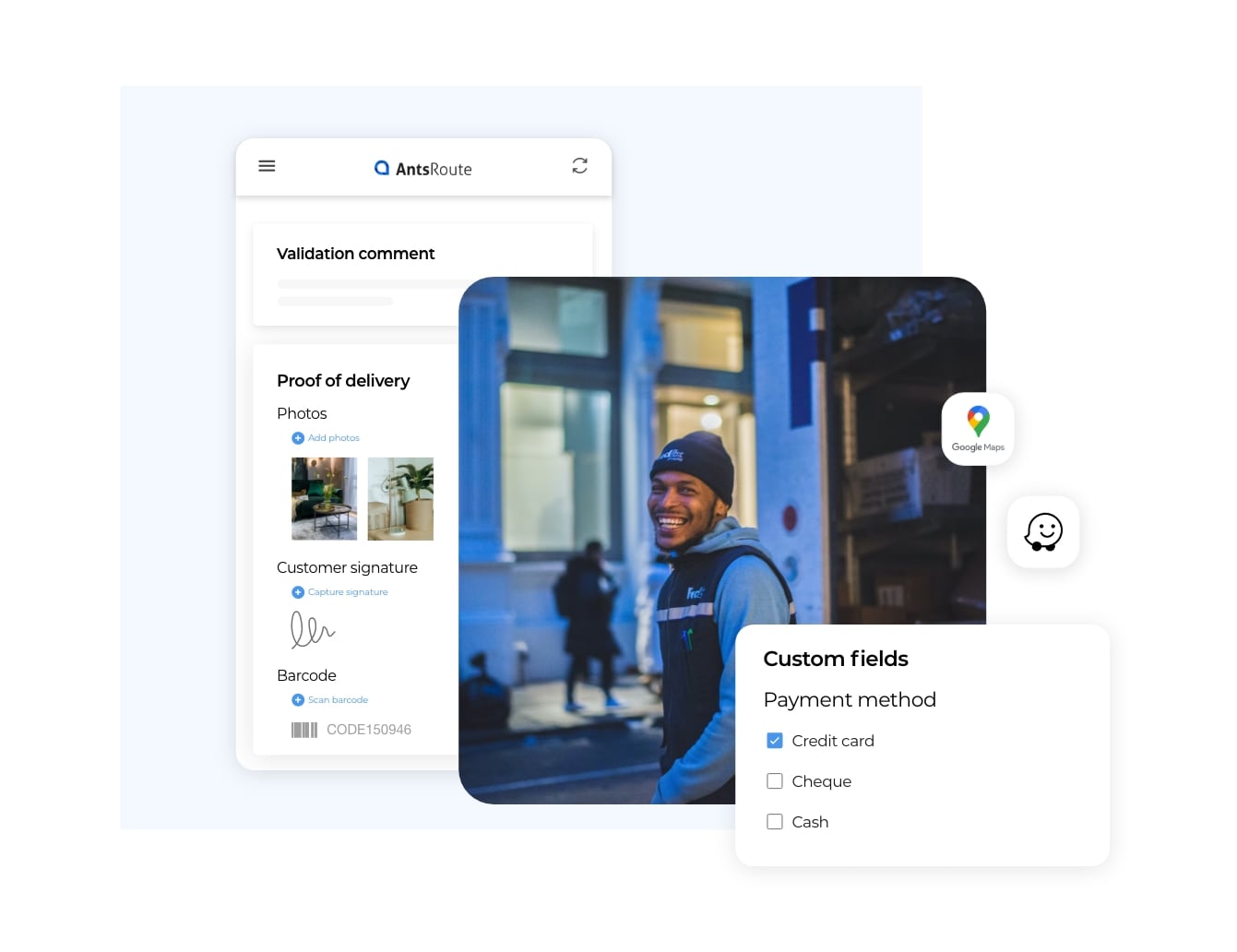 Make daily tasks easier with the right tools
By using the right IT tools, your teams will be more efficient while enjoying more comfortable working conditions. During their routes, your technicians or delivery drivers sometimes need to access instructions. In addition, a work report must often be established at the end of a visit.
Thanks to AntsRoute, your mobile workforce has access to all the documents and information required to generate work reports or delivery notes in a few seconds. Say goodbye to paper documents and data entry errors.
Thanks to the AntsRoute mobile application, your field workers can also easily navigate to the next stop using GPS navigation applications.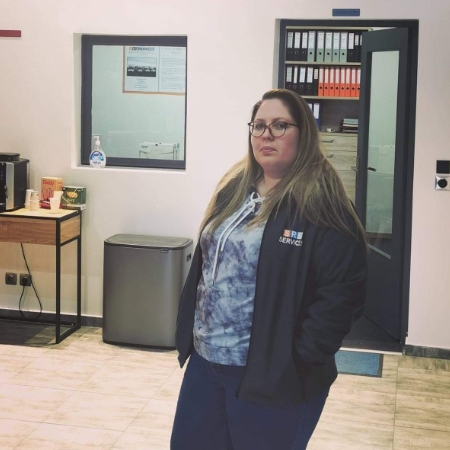 Sophie Rebai
Administrative Manager at SRS Services
The use of AntsRoute saves the delivery drivers a lot of time because every information is in the same application: phone number, customer address and GPS function. Our drivers really appreciate this all-in-one application!
End the feeling of "isolation", work as a team
Your field workers enjoy having being autonomous on a daily basis. However, this feeling of freedom can quickly turn into a feeling of isolation. You should therefore focus on maintaining communication with your drivers, especially by sharing information.
Software such as AntsRoute gives you access to a set of metrics about the team productivity. For example, for each employee, you can indicate the number of tasks completed per day, the number of kilometres travelled, or even the feedback from your customers. Thanks to these indicators, your drivers feel more involved in the company.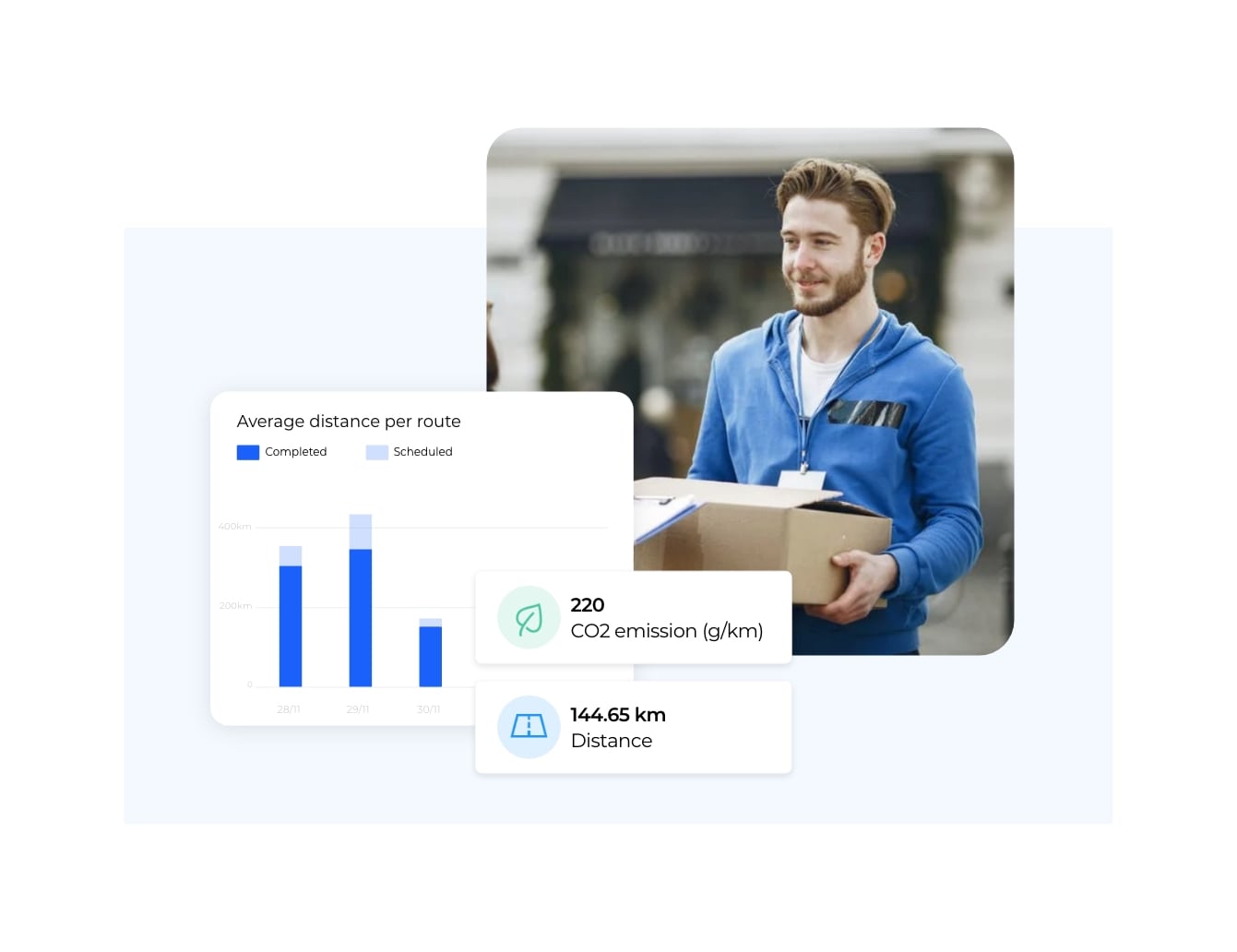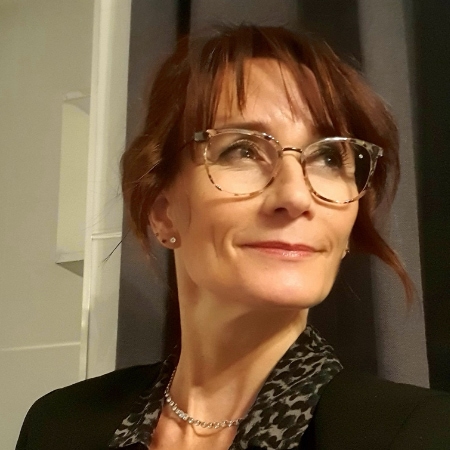 Nathalie Michon
Logistics Manager, Synlab Nouvelle-Aquitaine
In case of incidents during the route, with Antsroute we can track everything with photos if necessary. The couriers pick up biological samples from a wide variety of collection points. But sometimes they find the door closed, because the health provider has had to deal with an emergency or something unexpected. If, for example, a nurse's practice is exceptionally closed, our courier takes a picture of the message displayed on the front door. For him, the application is reassuring, user-friendly and easy to use.
AntsRoute is popular with delivery drivers and technicians
More safety
Reduce the drudgery of driving by eliminating unnecessary miles and making traffic easier with navigation assistance.
More comfort
Schedule routes according to your driver's working hours and plan the stops close to his home at the beginning and end of the route.
More exchanges
In the event of unexpected events or last-minute requests, update the schedule of the field workers in real time and keep them updated via the mobile application.
Get started with AntsRoute
Increase your productivity and outperform your competitors with the best possible last-mile management and 5-star customer experience.