Trucker trip planning software that goes all the way
Our online trucker route planning software helps operators and hauliers to organise the work of their drivers efficiently:
Planning deliveries in just a few clicks
Routes tailored to vehicle height
Live tracking of operations
Easy management of last-minute changes
Paperless delivery notes
Take into account the working hours of each employee, etc.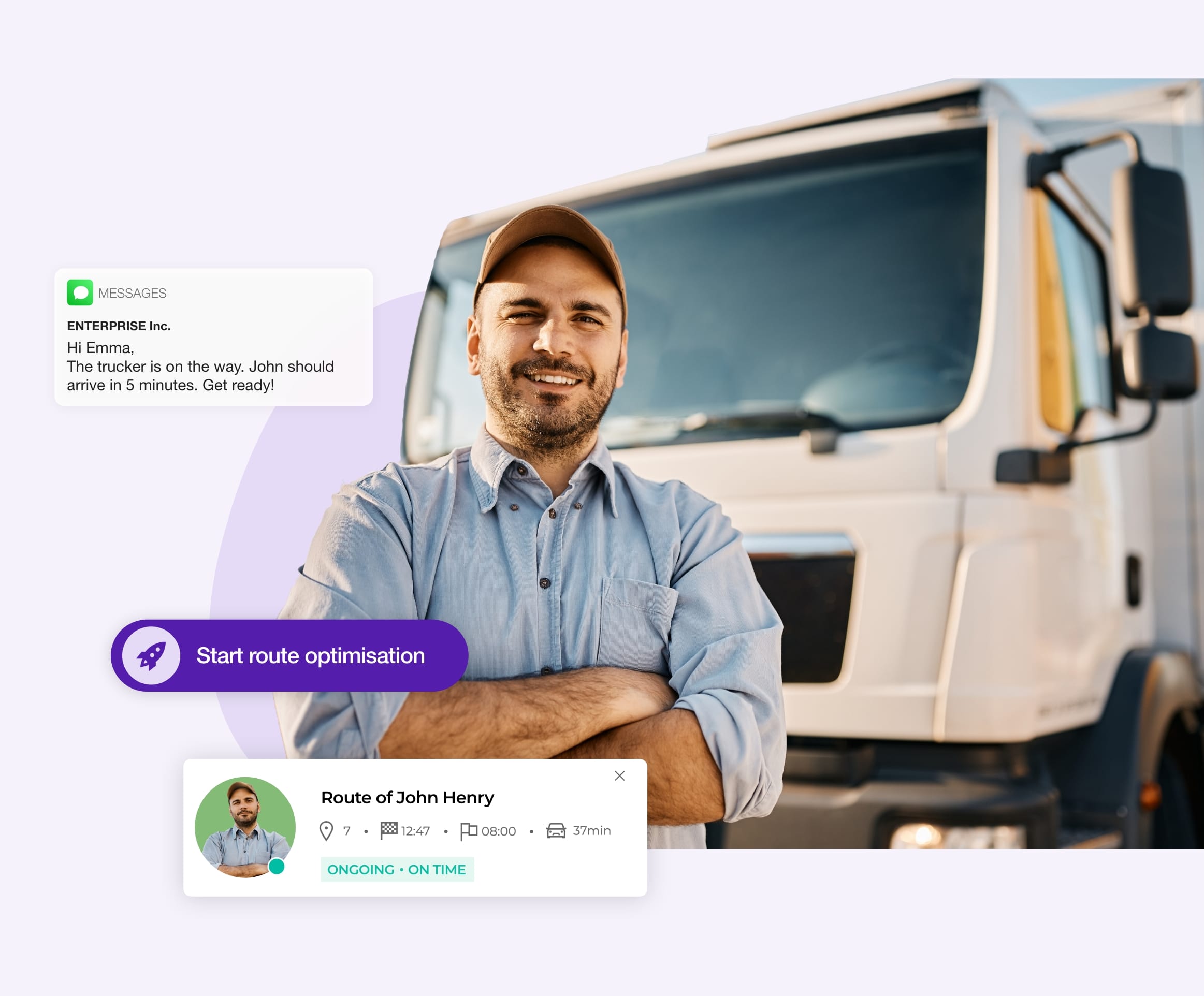 An all-in-one planning tool to make it easier to run your fleet
Our planning software, designed and developed in France, is aimed at all those involved in the transport of goods, whatever your activity or industry: delivery of fresh produce in refrigerated lorries, logistics and warehousing services, shipment of furniture or bulky goods, transport of materials for building and public works, delivery of fuel, etc.
Tailor-made trip planning
Available from any computer, smartphone or tablet, our planning tool includes all the information you need… and much more!
Daily, weekly, or monthly views
Work schedule for each truck driver
Characteristics and registration number of trucks
Addresses of customers and depots to be supplied
Details of jobs, comments, etc.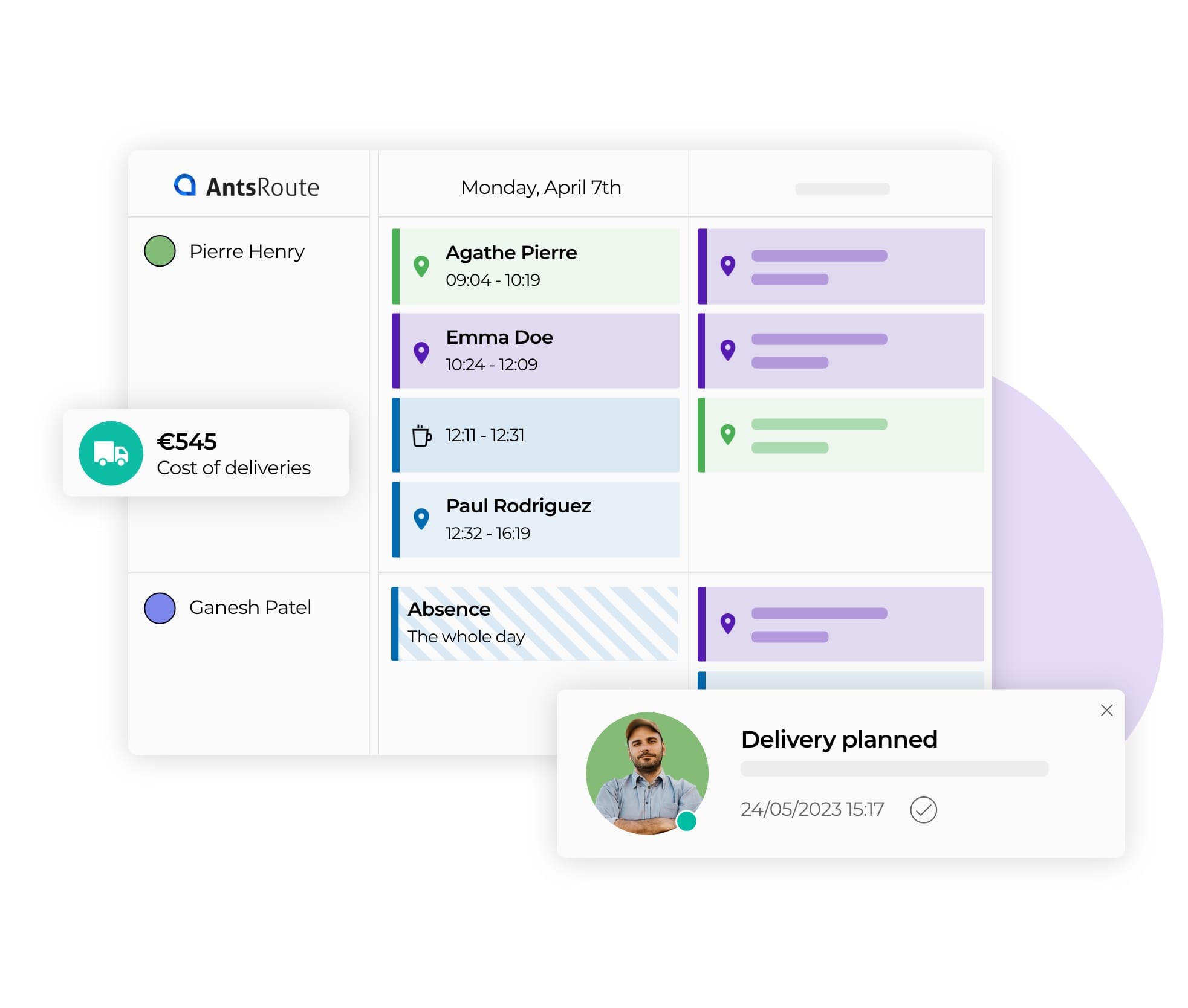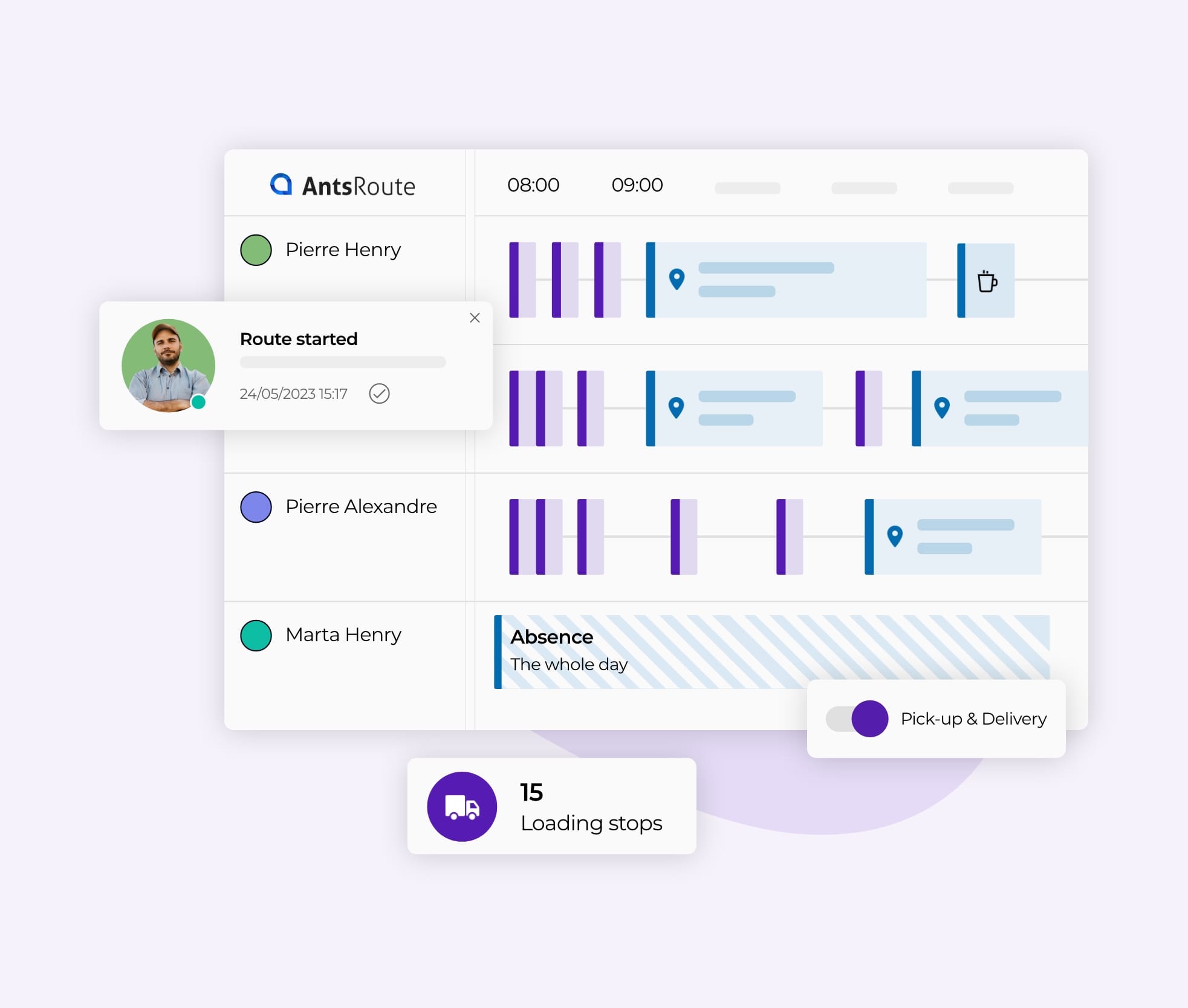 Navigation module designed for trucks
Our software, which automatically integrates Waze and Google Maps, builds routes based on the characteristics of each vehicle:
Type of licence required
Height of truck
Loading capacity
Electric or combustion engine
Traffic bans, etc.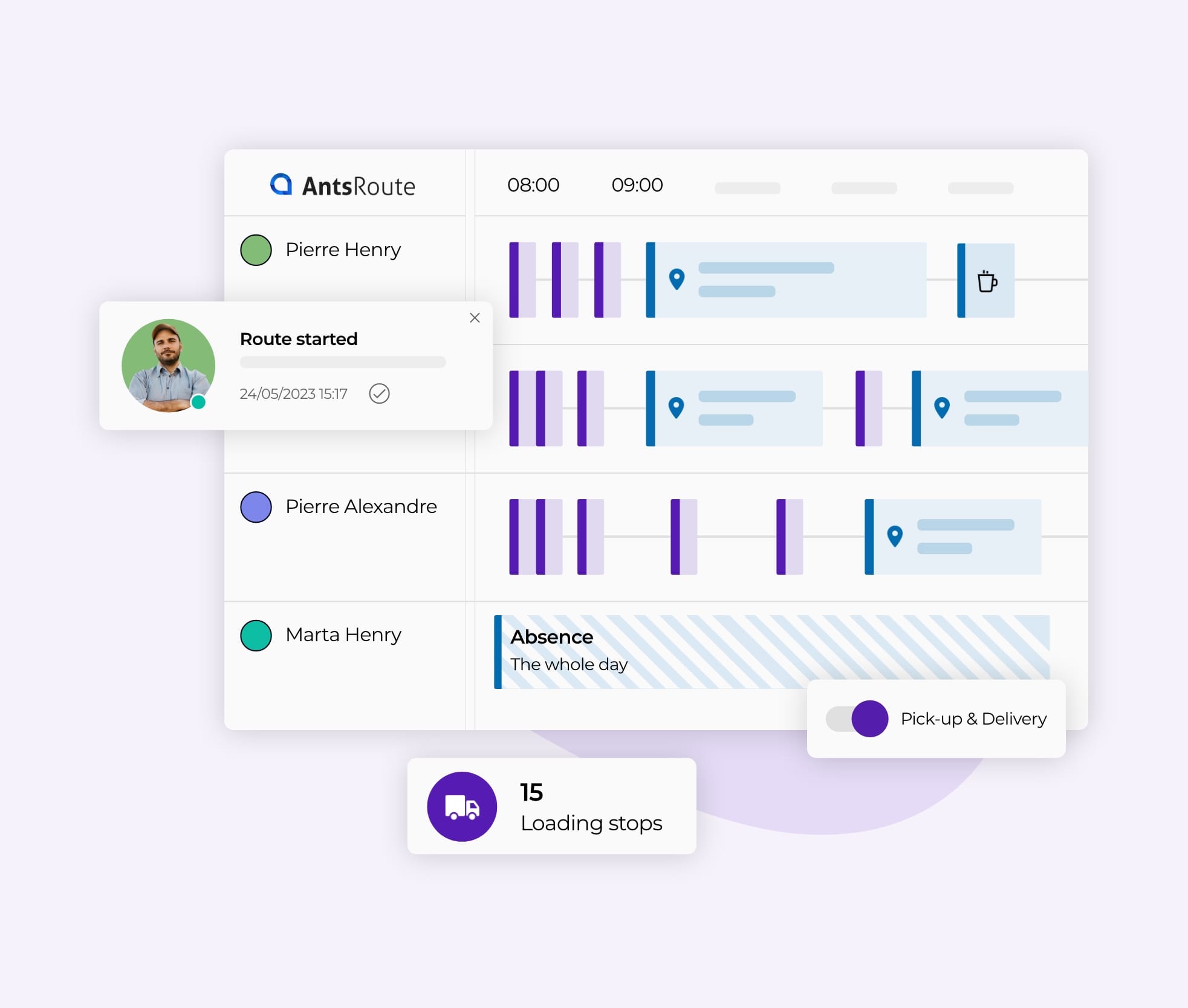 Optimum assignment of deliveries
But our software goes much further than a simple online trucker trip planner! Using powerful algorithms, AntsRoute optimises the workforce and material resources of the company according to a number of parameters:
Occupancy rate of each driver
Full-time or part-time work, night shifts, etc.
Maximum delivery date
Pooling of available loading space
Possible sectorisation of drivers or vehicles, etc.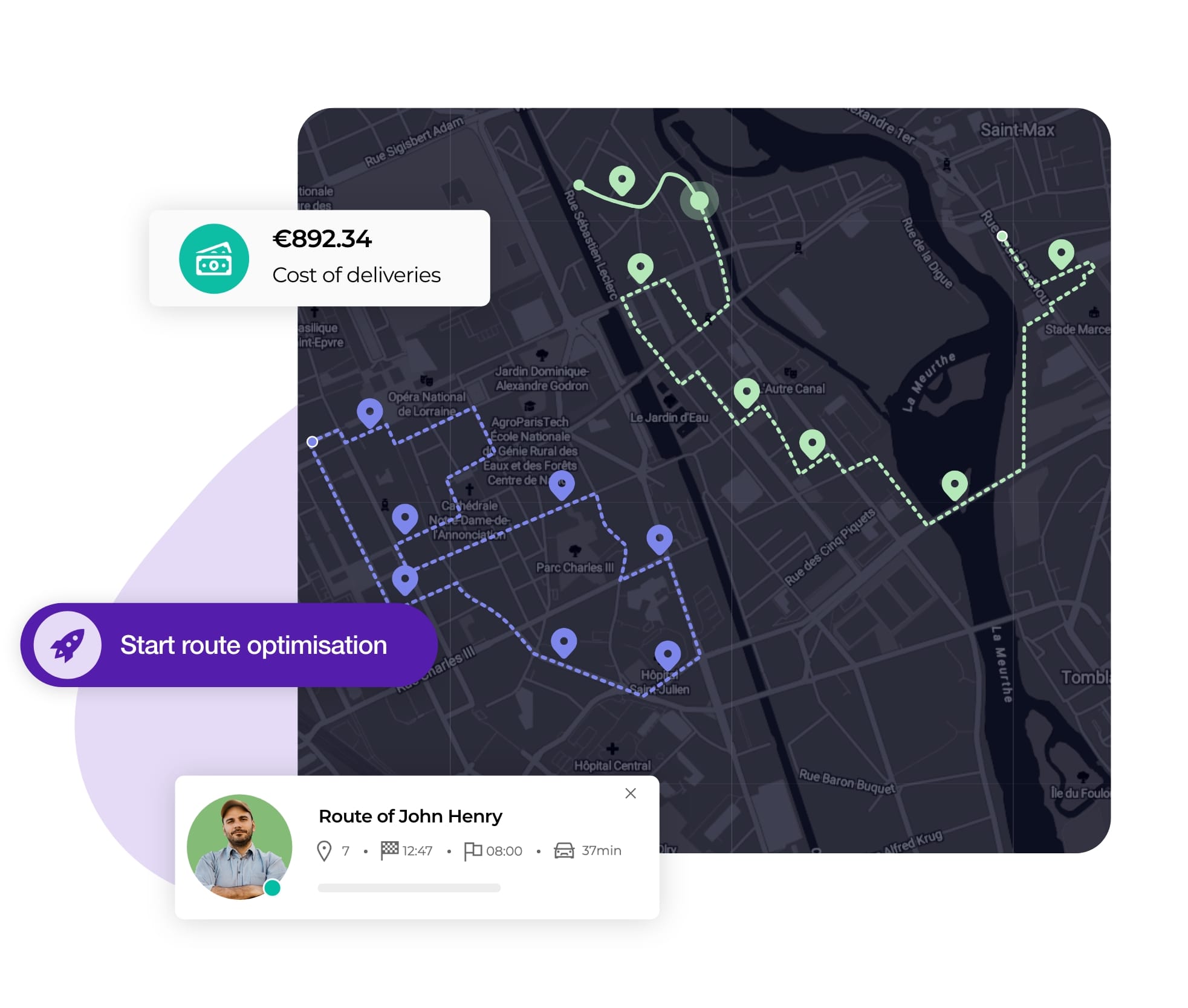 With AntsRoute, you can reduce journey times and the number of miles travelled while delivering more customers!
Many tools to simplify the day-to-day work of your teams
In the transport sector, it's important to be well-equipped to deal with the many unexpected events around the corner. That's why AntsRoute is packed with features to make the work of truck drivers and operators easier.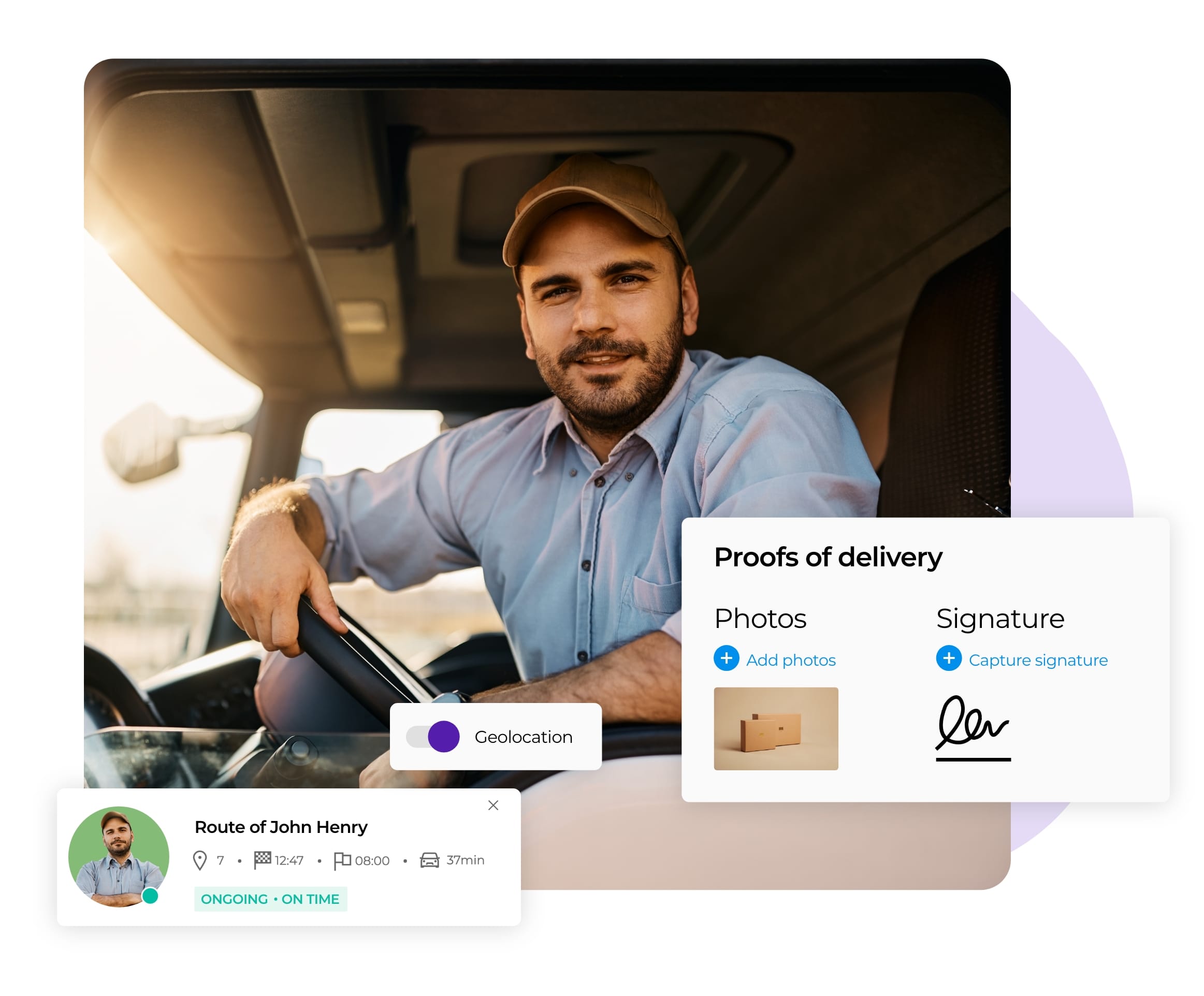 Tracking your operations in real time
The profitability of transport companies is often at stake with rising fuel and repair costs or wage increases. Fortunately, AntsRoute has thought of everything to help operators make the best decisions and boost productivity:
Geolocation of drivers in real time
View the status of each delivery: planned, completed, cancelled, etc.
Automated transmission of delivery reports
Advanced filtering of stops by status, sector, due date, etc.
Calculation of trip costs if you deliver for several companies, etc.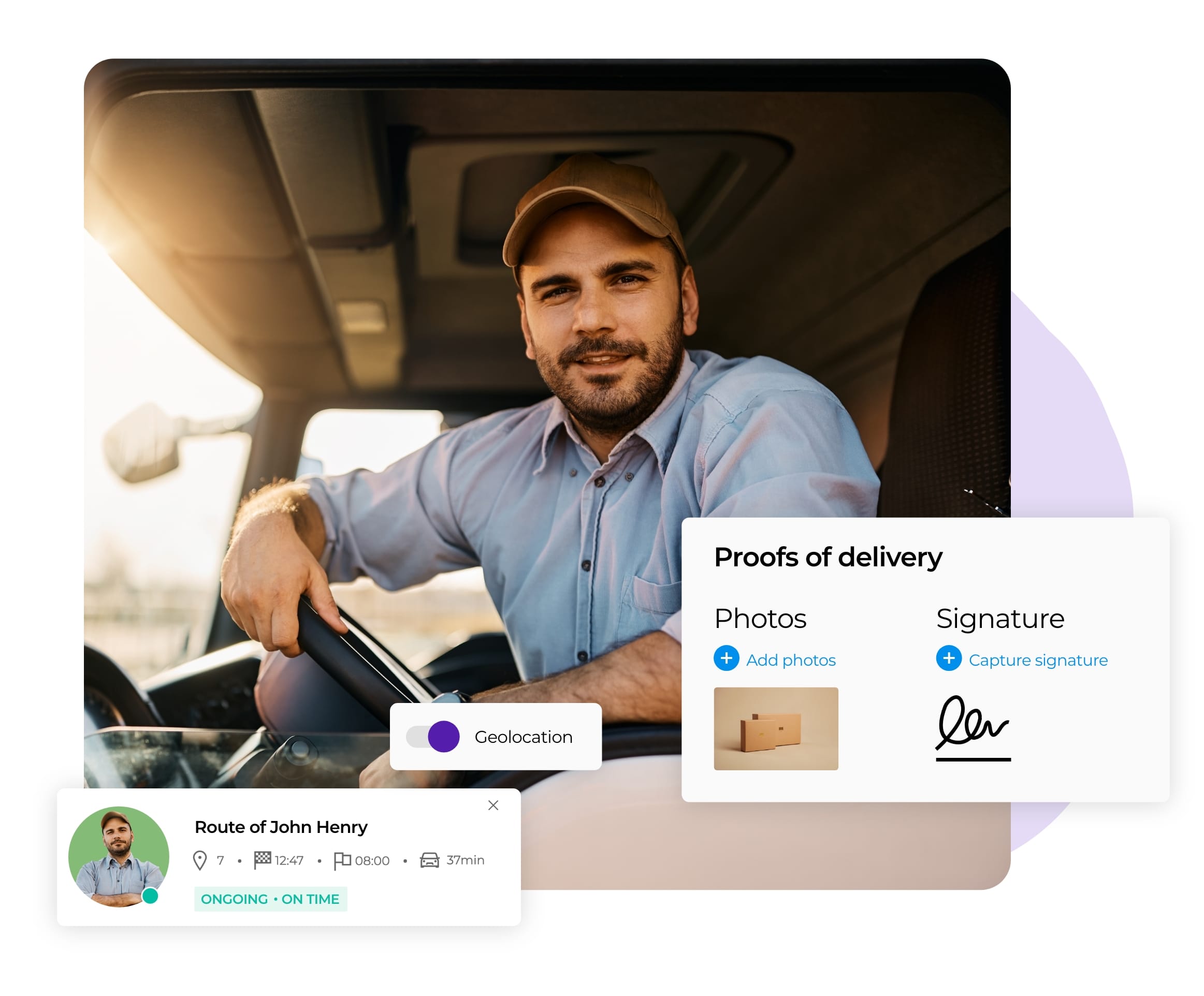 Simplified management of unforeseen events
Traffic jams, breakdowns, deliveries cancelled or confirmed at the last minute: all these hiccups that punctuate the work of your teams often put nerves to the test. There are a number of functions to help you manage them more effectively:
Automated calculation of route costs for extra stops
Assignment of the new job to the selected truck driver
Real-time schedule updates
Send push notifications to drivers and customers concerned
Possibility of assigning a delivery from one trucker to another, etc.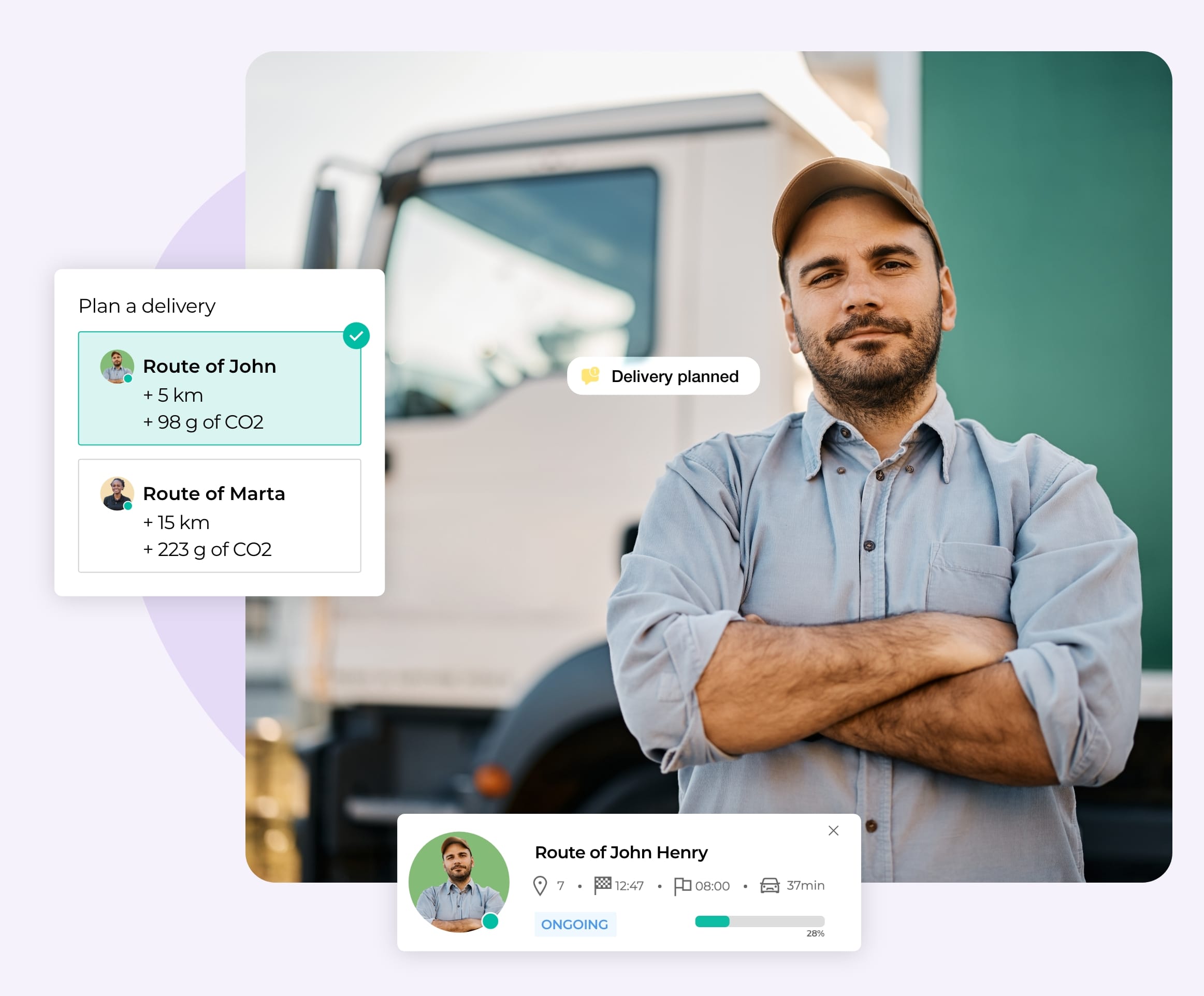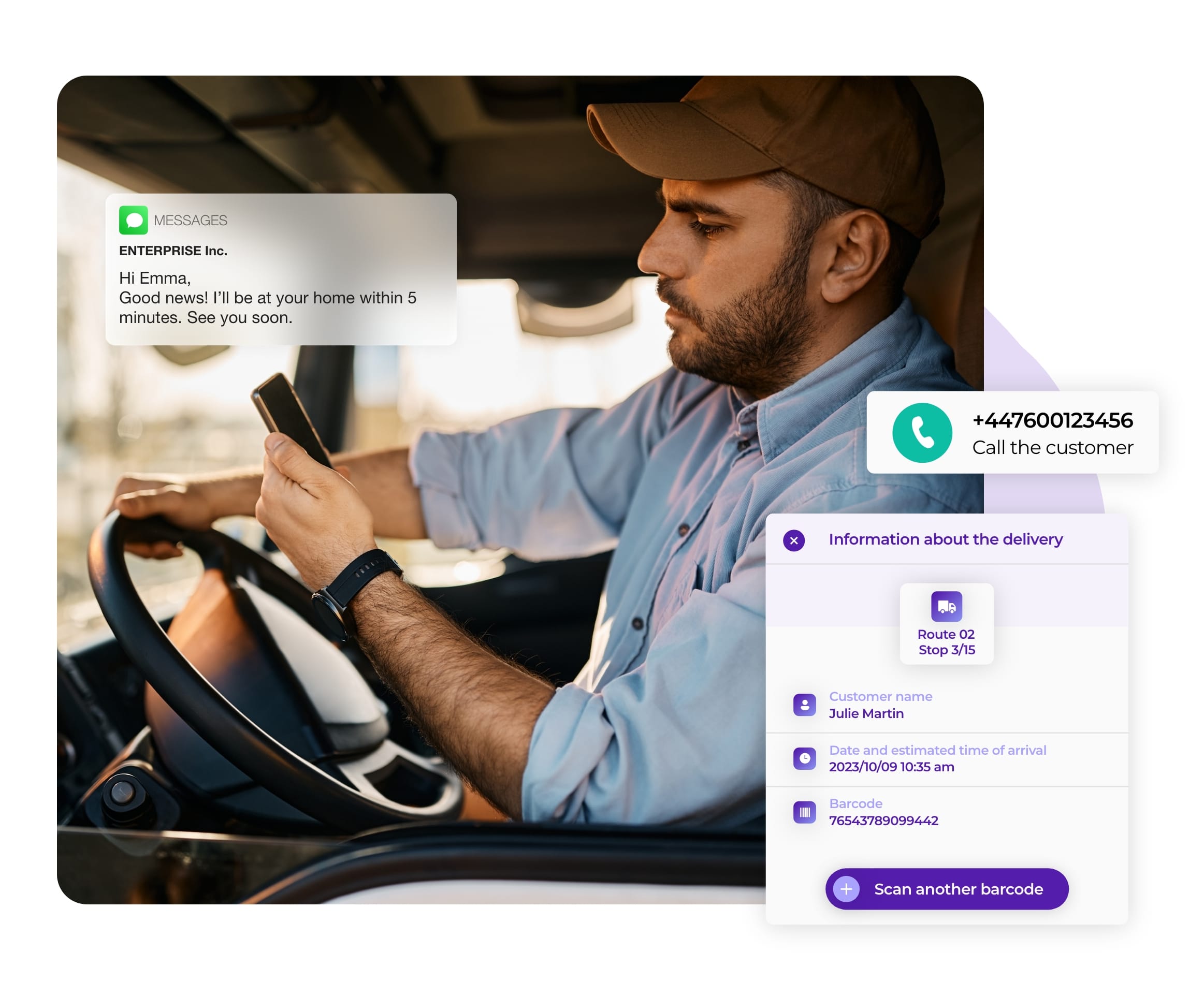 Key tools for truck drivers
Faced with a persistent shortage of staff, you can't leave any stone unturned when it comes to retaining existing truck drivers. A good driver app is a must-have tool to make their day-to-day lives easier and reduce their stress levels!
AntsRoute Scan application for loading parcels in the right order
Clear overview of data relevant to the delivery
Button for easy call-out to customers
Proof of delivery with photos in the app
Automated notifications to warn customers of delays, etc.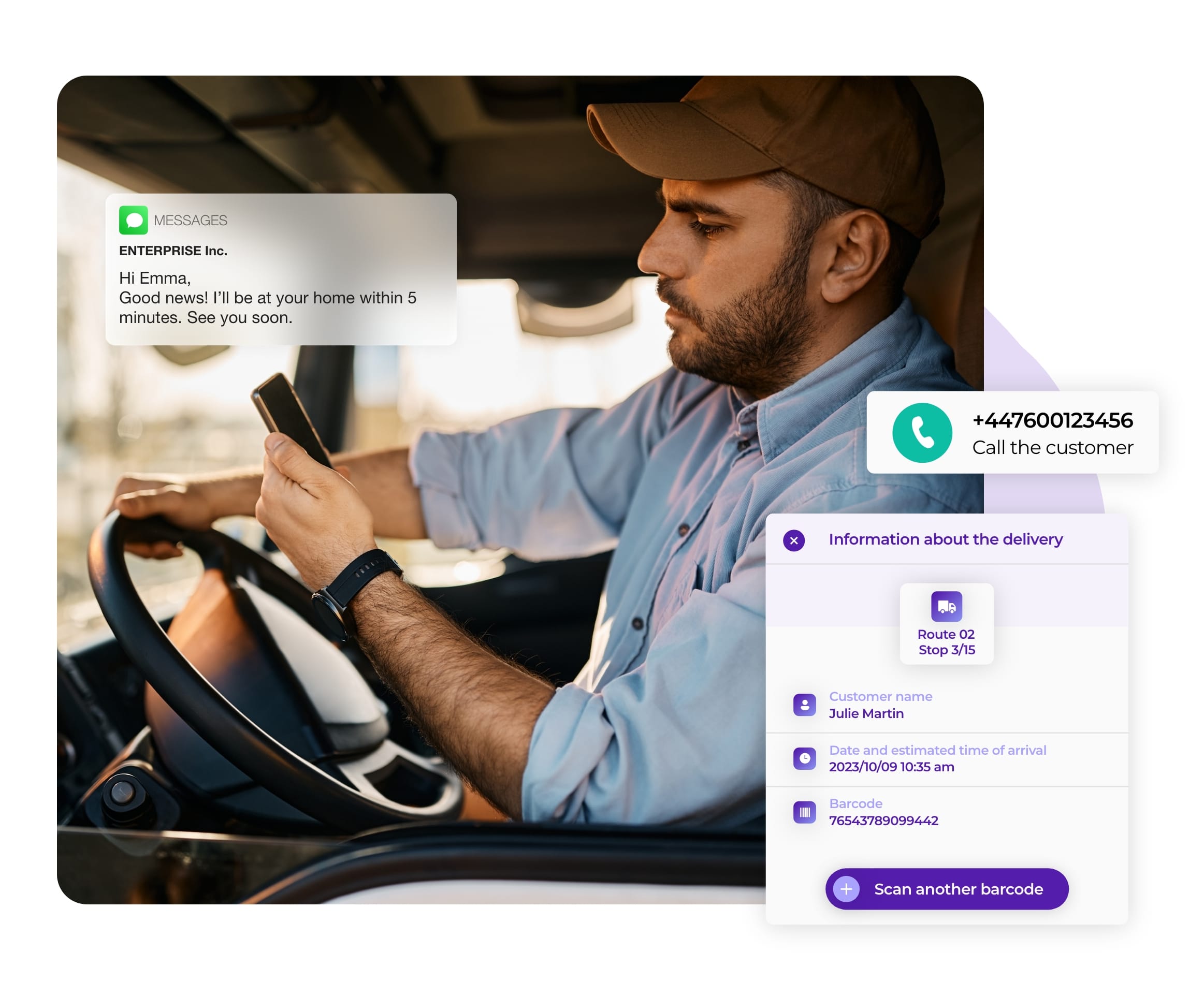 A simple, high-performance alternative to Excel and Google Calendar, which is ideal for building trucker loyalty and boosting your profitability!
A solution that can be used on its own or with your other business apps
Our tool works module by module to suit all types of user. You can use it on its own or interfaced with your existing software.
Complete system ideal for very small businesses
Do you manage the trucker trip planning of a very small transport company without using any other business software? AntsRoute meets your essential needs at the best price:
Creation and management of a customer database
Planning method adapted to your organisation
Take account of individual working hours, breaks, and holidays
Paperless consignment notes or delivery notes
Electronic signature in the application, etc.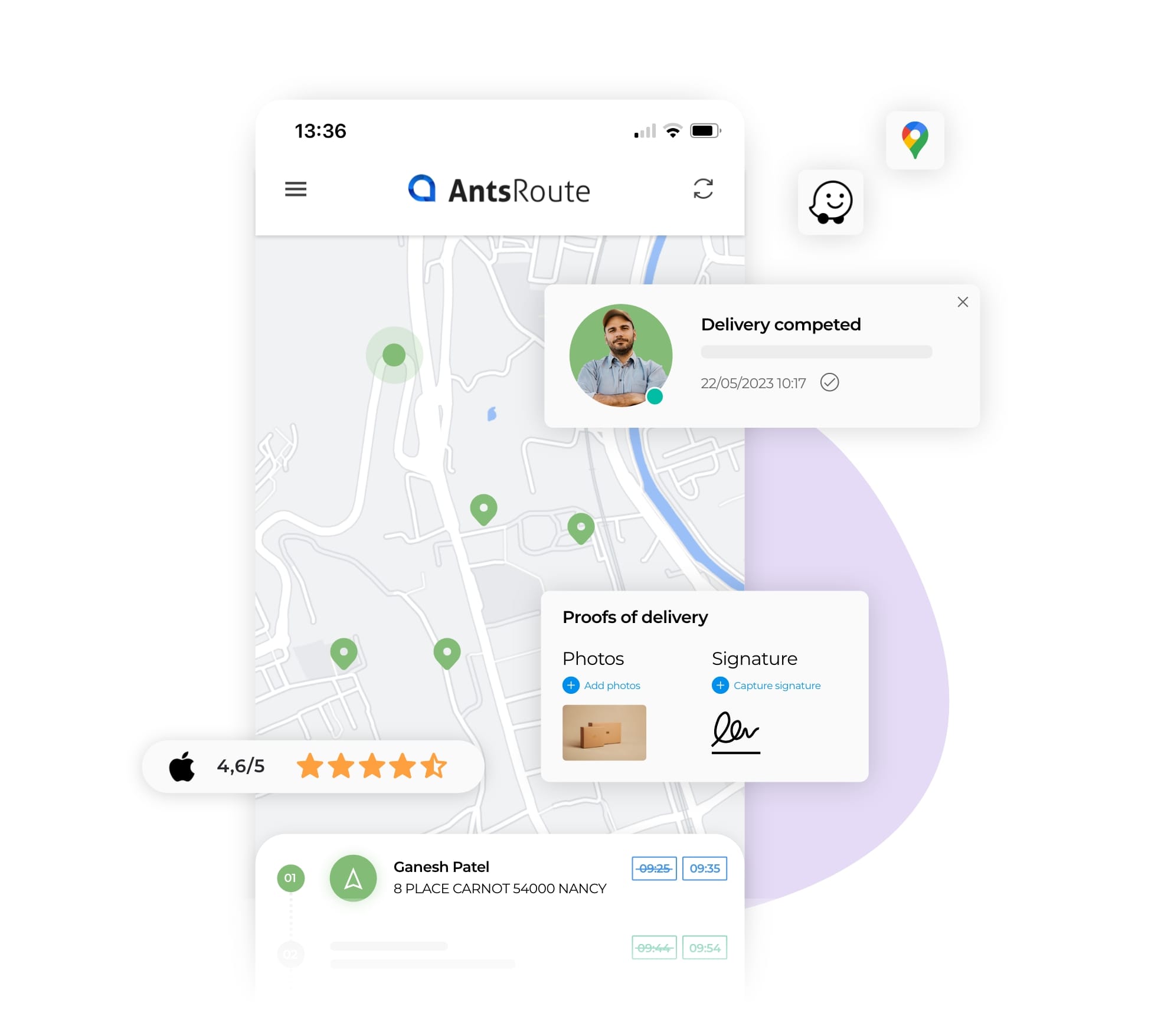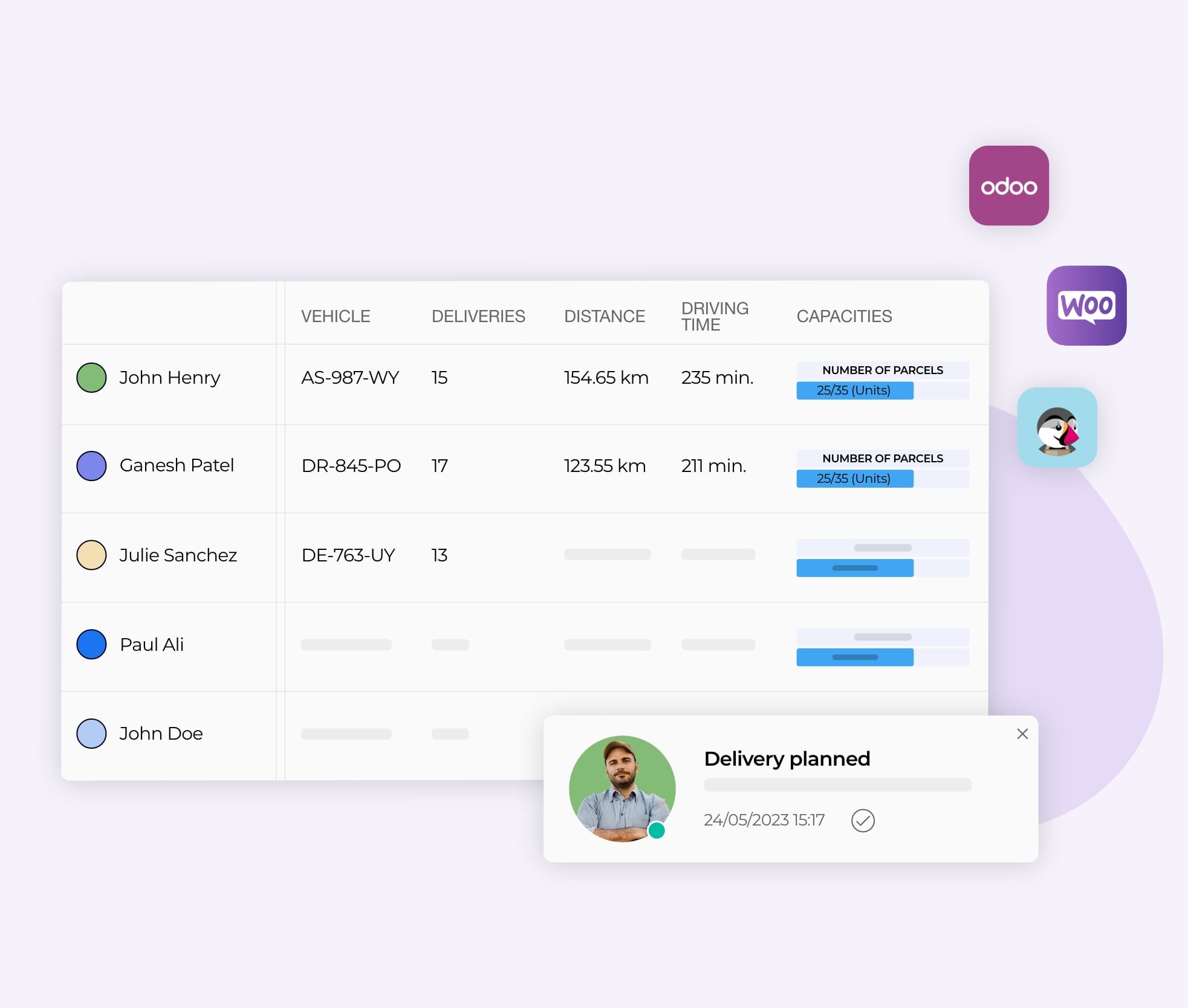 Easy connection with your business tools
Thanks to multiple interfacing solutions, our route optimisation software can be connected to any type of application to exchange all the information you need:
Windows Excel or Google Sheets
Outlook or Google Calendar
Customer Relationship Management (CRM)
Transport Management System
Software for invoicing, accounting, etc.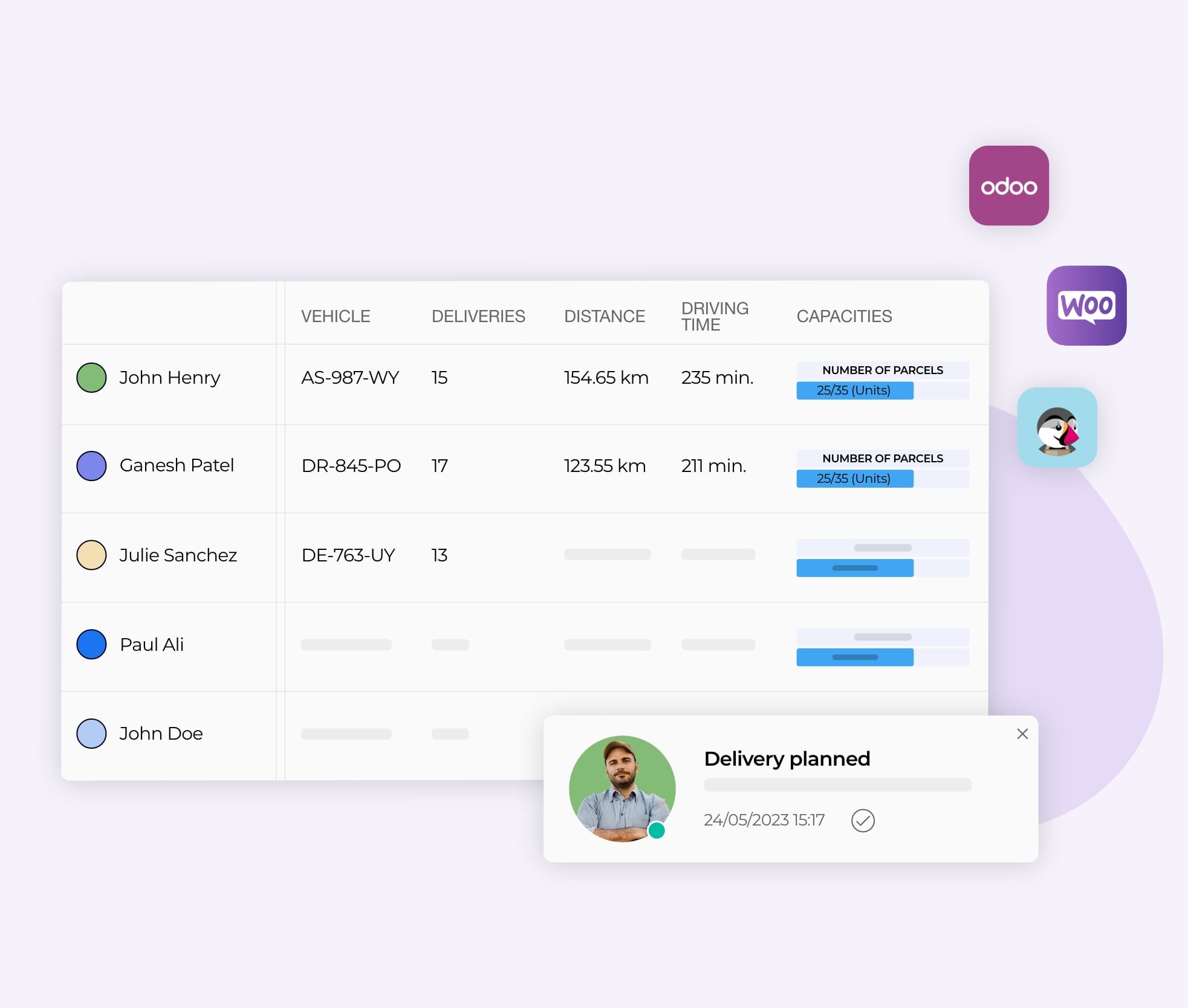 Dashboards and statistics
To make it easier to manage and steer your business, our software analyses and presents a wide range of data in the form of clear, easy-to-interpret charts:
Planned, completed and cancelled deliveries
On-time service rate
Reasons for cancellations
Distances covered per route or per driver
Cost per route or total cost of trips.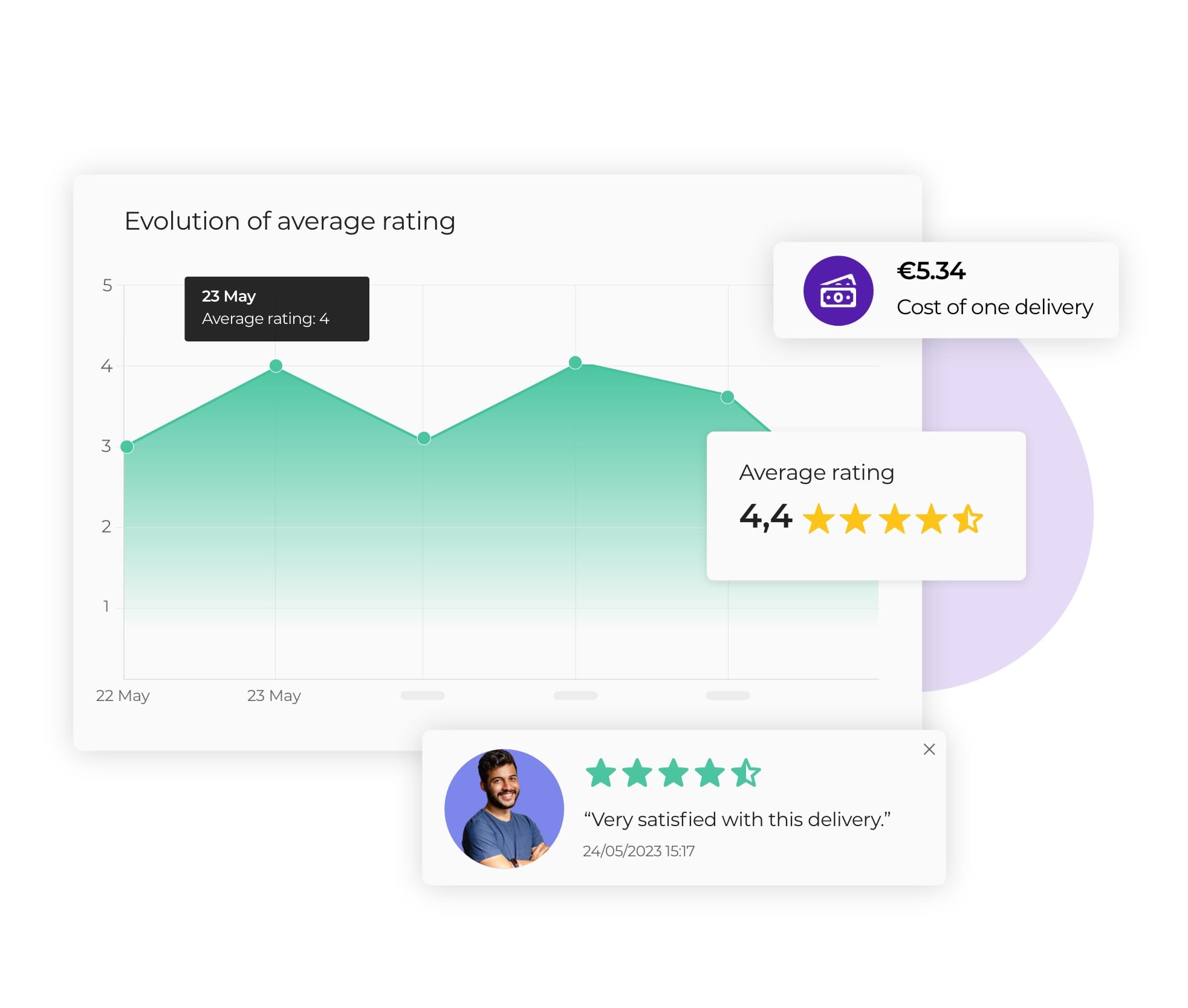 Frequently asked questions
As you may have noticed, planning your trucker trips with Google Calendar takes up a huge amount of your time! By switching to AntsRoute, most of our customers save a considerable amount of time on the planning stage itself.
But most importantly, our delivery management software calculates for each task the best option for covering the minimum number of miles while complying with your specifications. And it's not necessarily the solution you would have thought of first…
Let's say you have to carry 125 parcels of shoes and 73 parcels of clothing for a customer within 4 days. The software will automatically compare all the possible configurations to see whether it's best to ship them:
Together or separately, with other goods.
With what type of vehicle.
By which driver.
At what time, etc.
AntsRoute also notifies the client as soon as the delivery is planned, and even sends proof of passage directly to the client.
In fact, the two tools provide such different services that some of our users continue to use Google Calendar while synchronising it with AntsRoute!
Of course we do. In fact, it's a situation with which we are very familiar. We invite you to read the Tech Express testimonial published on our website. This customer, who specialises in the transport of bulky goods, is in a similar situation to you.
Here are the different ways of making appointments that AntsRoute can handle at the same time:
On incoming or outgoing calls.
From data compiled in an Excel or Google Sheets spreadsheet.
From an application connected to AntsRoute via our API.
From external software.
From an online appointment scheduling platform, etc.
In addition to the various planning modes, our software can also handle a wide range of specific constraints, such as night shifts, if you need to deliver to supermarkets before they open, for example.
To find out more, please contact our customer service team, who will determine the technical solutions best suited to your business on a case-by-case basis.
A transport plan is a strategic document that lists all your company's goods flows, whether carried out in-house or outsourced to a logistics provider.
For each type of trip, the plan specifies the best available solution for getting goods from point A to point B.
The objective of a transport schedule is much more concrete and "operational". This document, which takes the form of a calendar, will enable the most efficient possible assignment of the tasks to be carried out, by associating with each journey :
A driver
A vehicle
Departure and finishing times.
To find out more, please read our article on the transport planning. You'll find out more about the information contained in the transport plan, as well as the steps to follow to draw up your own.
Start optimising your deliveries
Free 7-day trial | No credit card required