The easy management of your last mile routes
Improve your productivity, make the day-to-day work of your field staff easier and provide a 5-star experience to your customers with our SaaS route management and optimisation platform.
Optimise your routes in seconds
Track live your field workers
Automate the sending of reports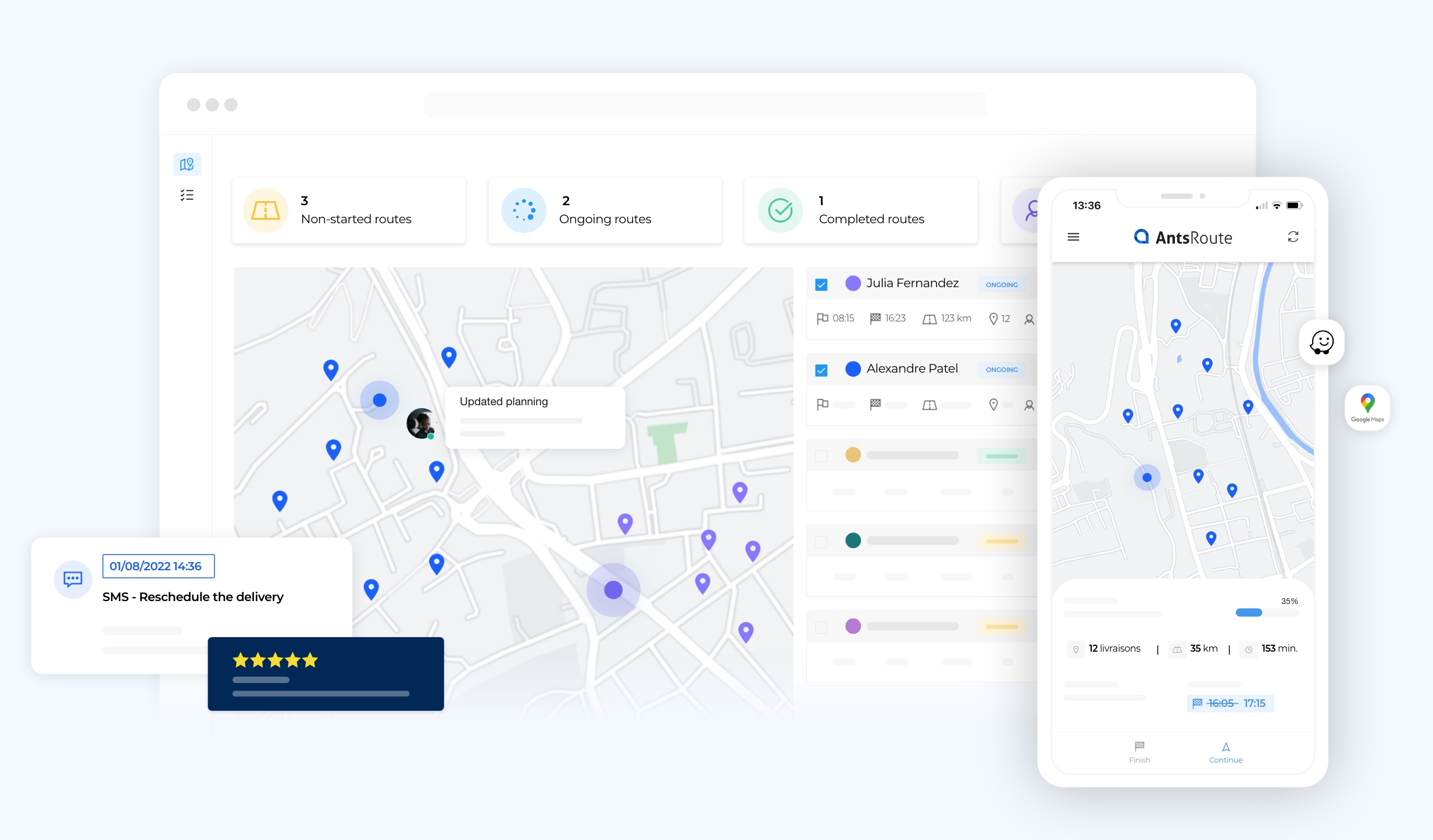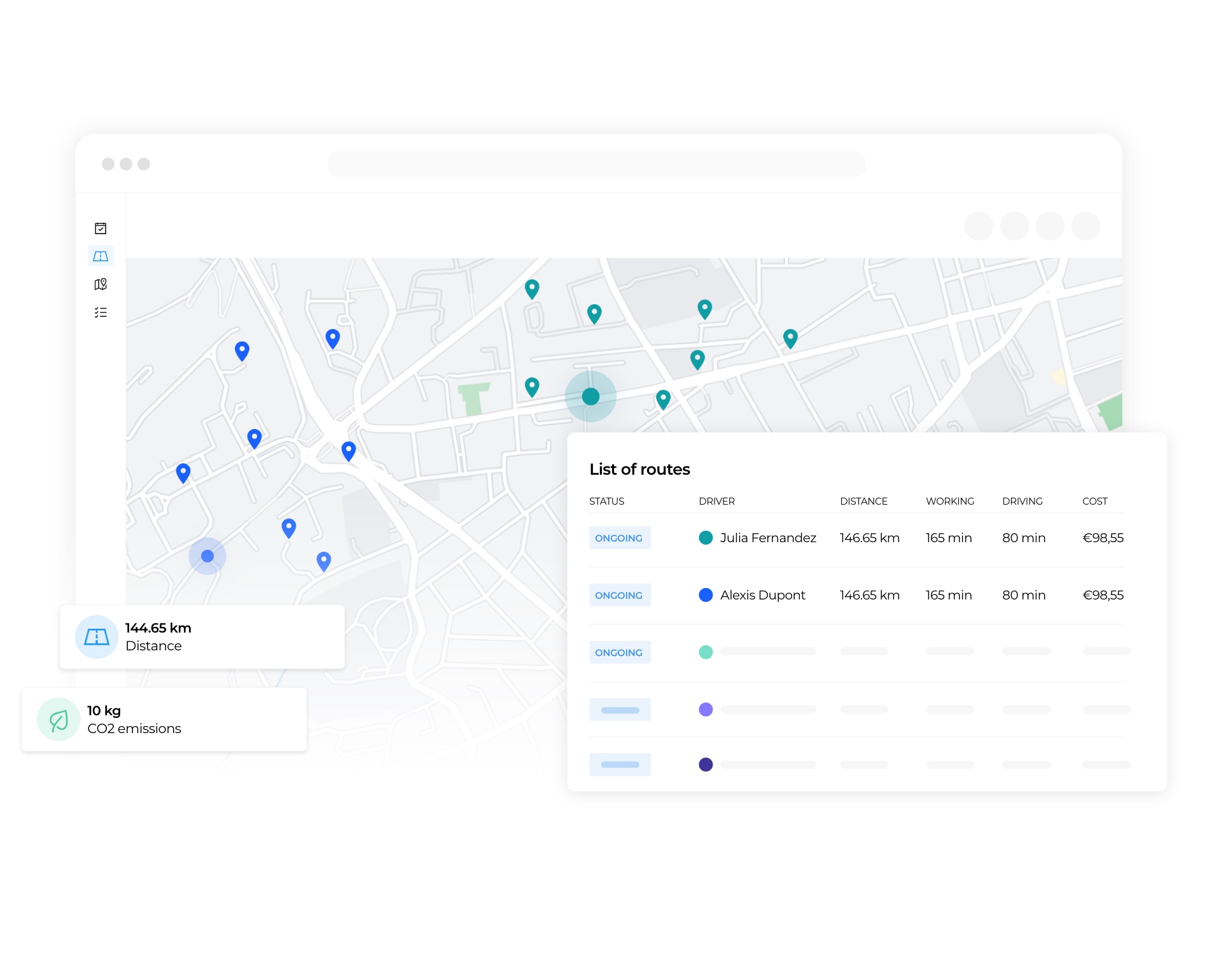 Easily organise your routes
Provide your operations manager or schedulers with a unique interface to organise the routes of your field workers in the best possible way.
Scheduling of tasks
Optimisation of routes
Live tracking of drivers
Analysis of performance
Support your field workers
Make the day-to-day work of your drivers easier with optimised routes available on the Android and iOS AntsRoute mobile application. Thanks to the application, offering offline mode, you can improve the autonomy of your workers and keep complete overview of your operations in the field.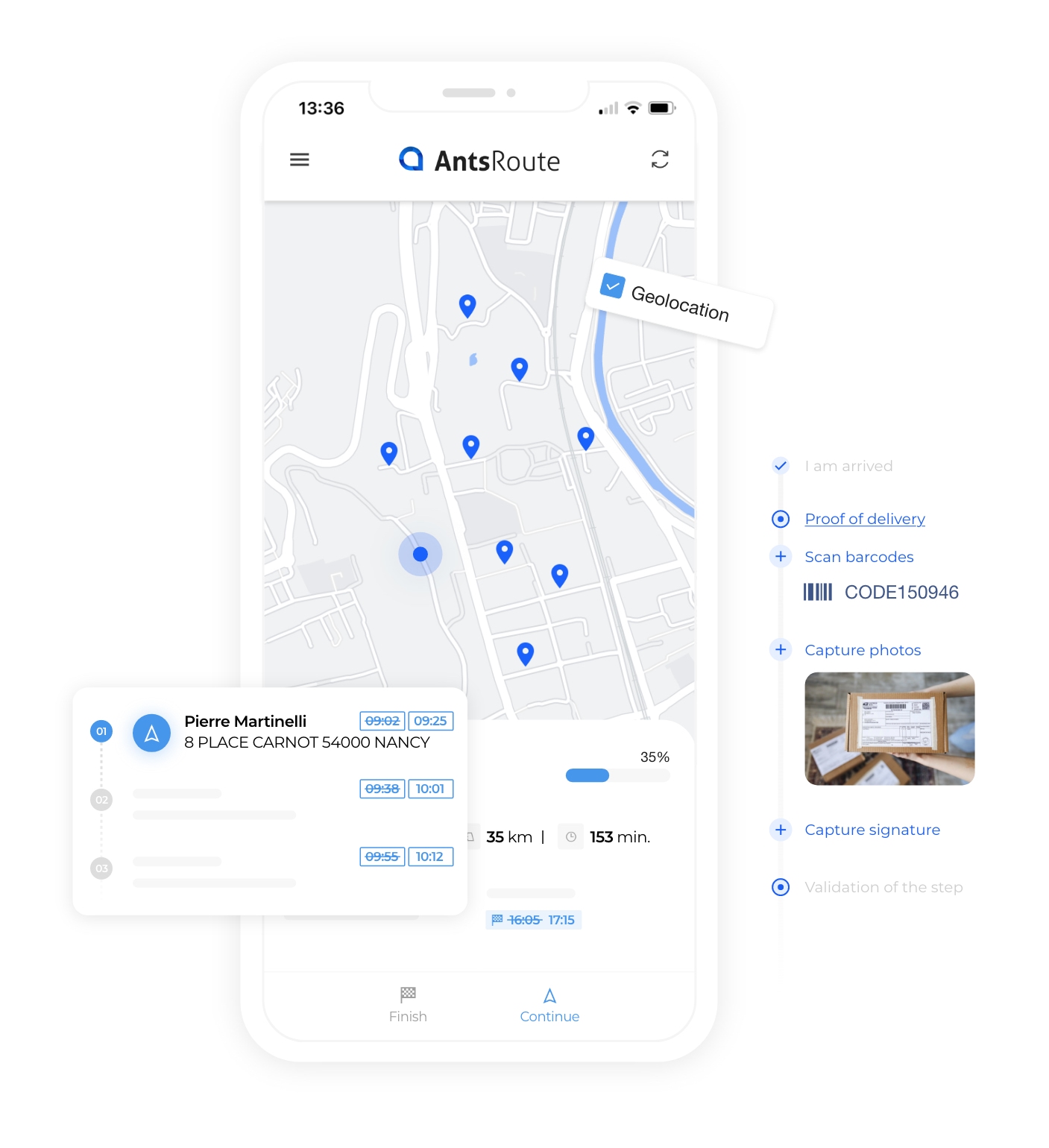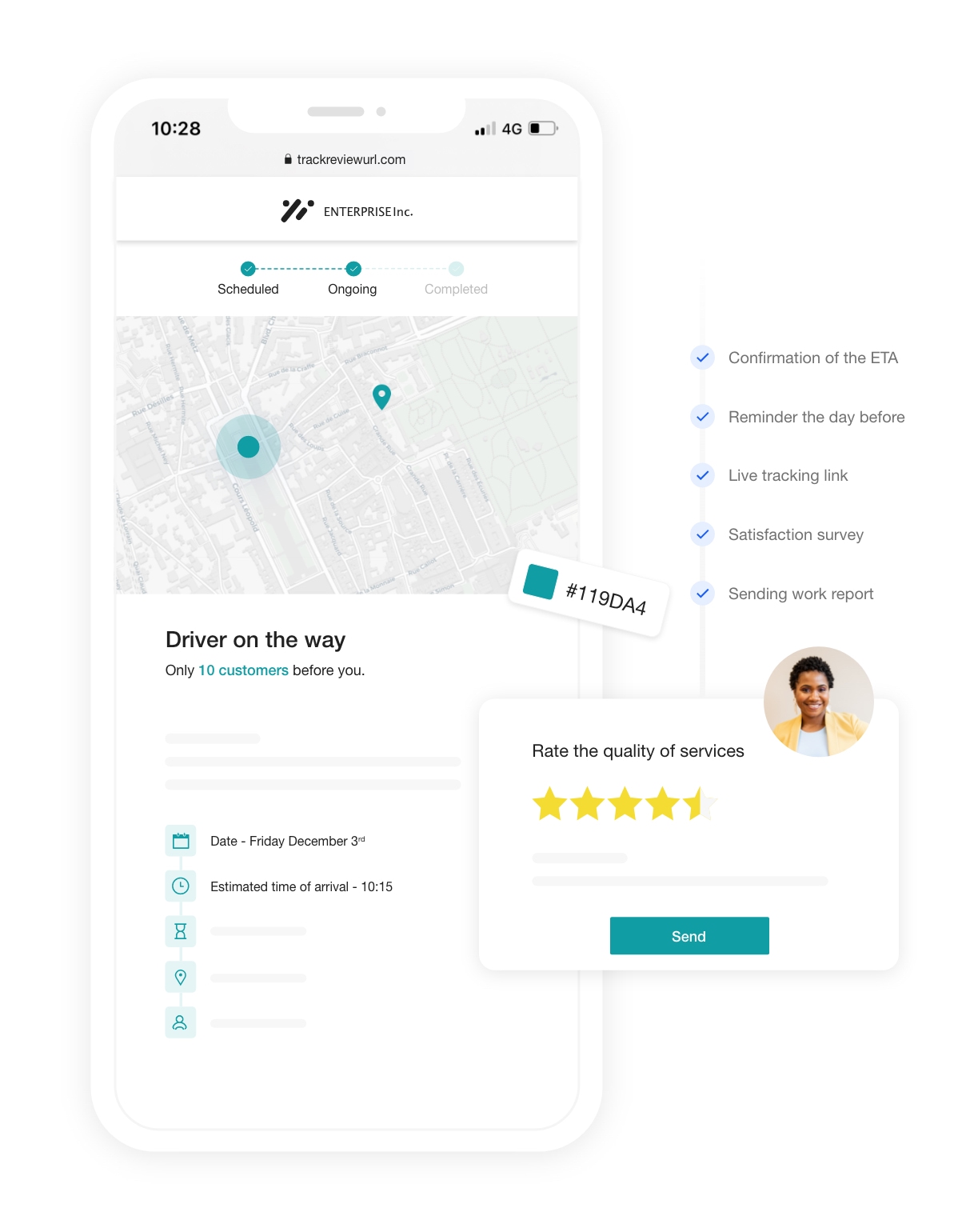 Offer your customers a 5-star experience
Retain your customers by offering them the best experience possible. You ensure better respect of the scheduled times and send real time information at each stage to help customers plan around the delivery or visit.
SMS or email notifications
24/7 appointment booking site
Confirming or rescheduling link
Geotracking of orders
Sending of work reports
Rating the quality of services
Customer loyalty
Offer the best experience by meeting the deadlines and ensuring excellent communication.
Worker satisfaction
Improve the working conditions of your field staff with feasible and balanced routes.
Last mile sustainability
Lower the carbon emissions of your vehicle fleet by limiting empty truck trips.
Business profitability
Improve the productivity of your field workers by reducing driving times by 20% between two steps.
Connect AntsRoute with the tools you already use
If you already have a CRM or ERP system to manage your orders, customers or invoicing, use our API to connect these systems to your AntsRoute account. You can also benefit from our integrations with many other applications.
WooCommerce
Prestashop
Zapiet for Shopify
Odoo
Zapier
Must Informatique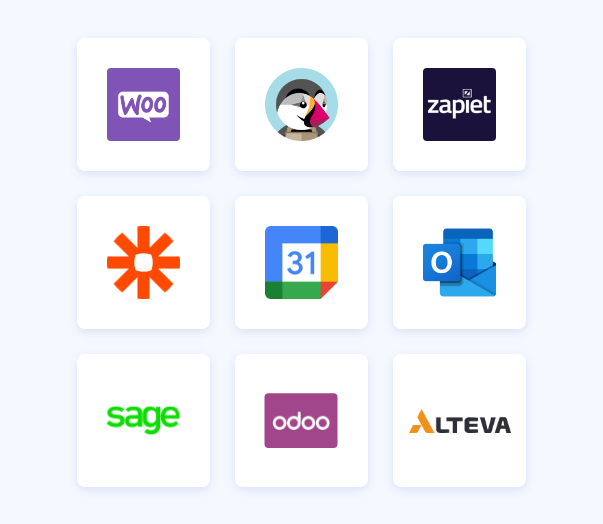 The route management platform that can be customised for every industry
Delivery
Improve your productivity and make day-to-day work of your drivers easier by optimising last-mile logistics.
Field service
Grow your business and give new responsibilities to your field technicians.
Healthcare
Save time in the organisation of your operations and make the day-to-day work of mobile healthcare providers easier.
Our customers find it very easy to deploy AntsRoute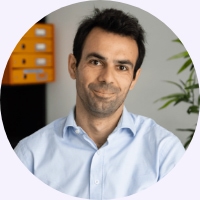 Médéric Gasse
Cofondateur de Delivening
Antsway, the company that develops the AntsRoute software, is a strong partner in terms of IT. The core solution is very efficient, and their teams are able to deploy specific development overlays according to our constraints.
10+
Countries of our customers
Get the support from our experts
Get answers to your questions quickly with our online help centre. You can use our online chat, which is available to all users from Monday to Friday, during office hours.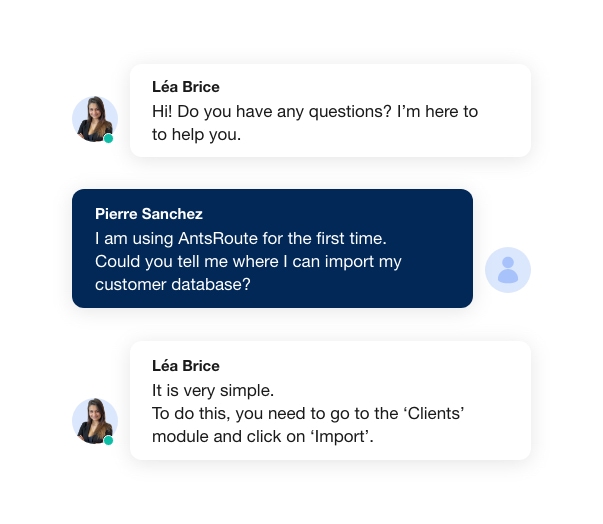 Ready to get started?
Start your free trial and get direct access to all the features. You can also contact our team for assistance in setting up the software.