AntsRoute: more than just a field service management software!
A field service management software helps the managers of mobile workforce to better organise the routes of the technicians in the field. Most of these systems have features like:
Scheduling of work orders on incoming calls
Scheduling of recurring field service operations
Management of electronic signatures
Digitization of route sheets and work reports
Analysis of the performance of each technician (KPI)
Pre-invoicing and even invoicing.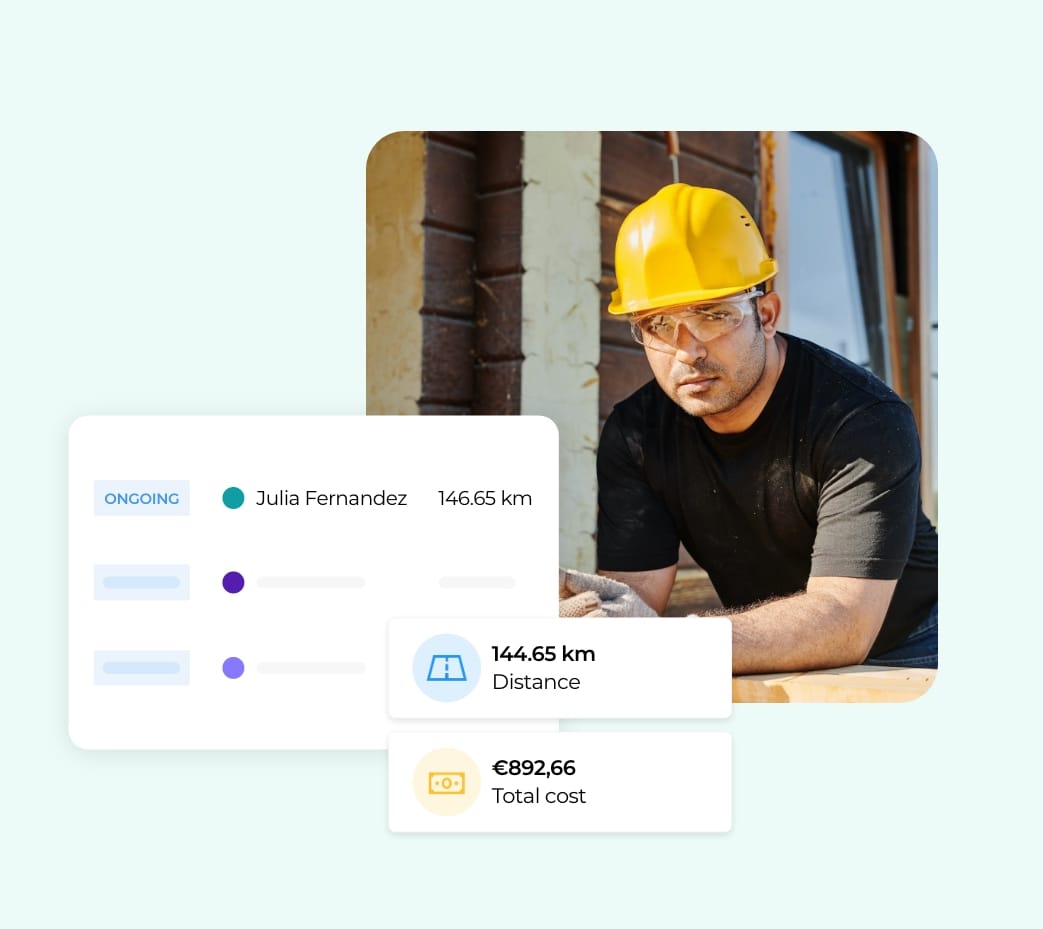 In addition to all these features, AntsRoute also includes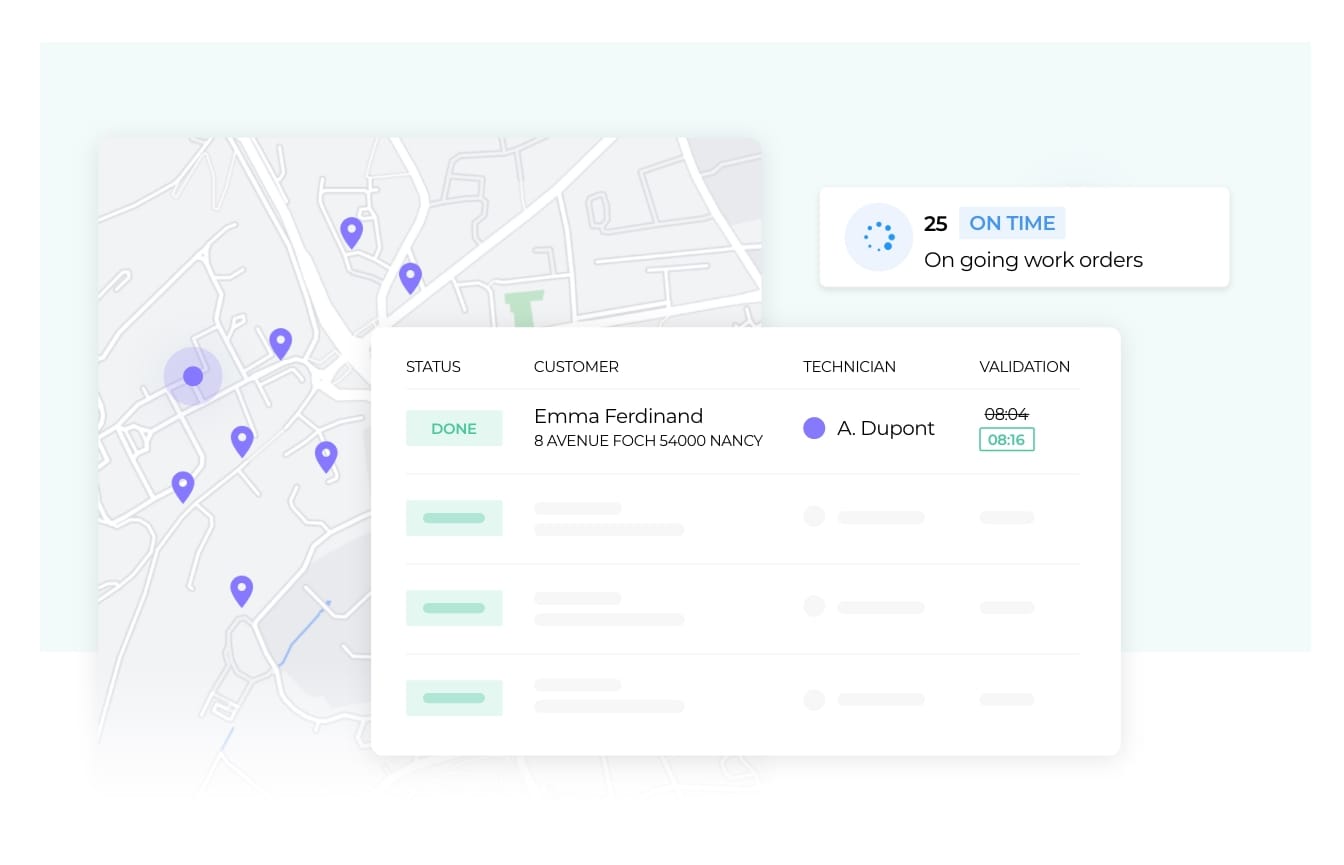 The optimisation of routes
Save up to 50% time on route scheduling thanks to a high-performance optimisation system, improved over several years by our operations research experts.
Enter your customer and business constraints, and the software automatically determines the best route, taking into account multiple criteria: the type and geographical location of the task, the skills of each technician, the desired time slots, traffic history, etc.
Time-consuming thinking in front of Excel, Waze or Google Maps will soon be behind us!
The geolocation of technicians in real time
Enable the geolocation to see the location of each technician at any time.
This feature is very useful to keep worried customers updated, but also to deal with emergencies and last minute requests in real time.
A customer calls you with a critical breakdown on a machine that is very important to their business? In just a few clicks, AntsRoute lists nearby maintenance workers and compares multiple scenarios in time, cost and mileage.
Determine the best solution, and the planning of each technician is instantly updated in the application!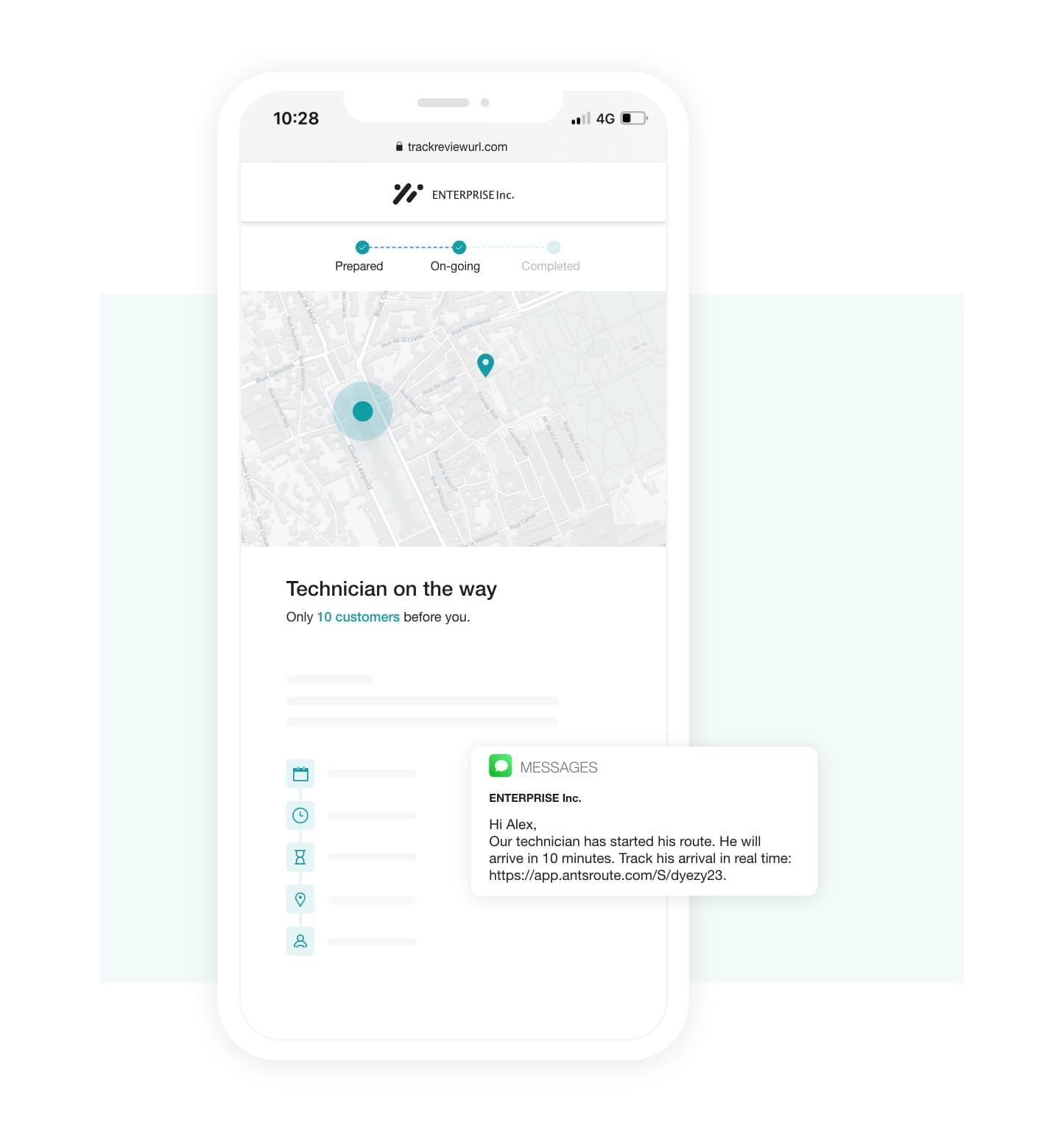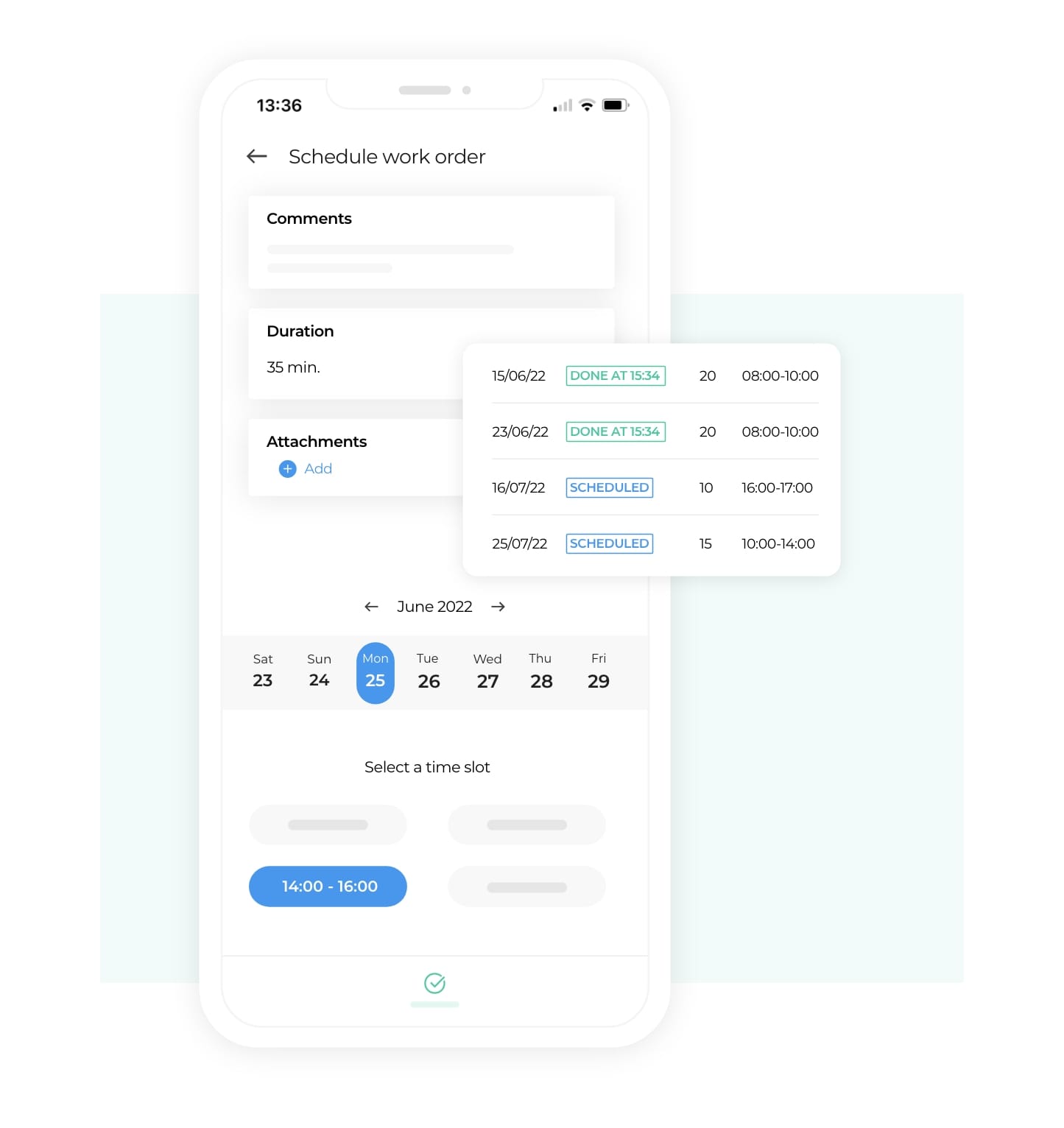 The scheduling of work orders from the application
After the work has been done, the technician has to plan the next visit to the customer, for example to replace another part? In your company, the person responsible for planning work orders also complete routes?
Schedule all your work orders directly from the app, on mobile or tablet.
A customer reports an error or a change in their details during the visit? Your field technicians can now access and rectify their file online.
Give your customers the best possible service immediately and eliminate unnecessary calls!
Thanks to these different functionalities, increase the number of daily work orders and satisfied customers, while reducing overtime and kilometres travelled.
Maintain control at every stage of the planning process
Many customisable fields according to your needs
Are you a plumber, electrician, landscaper or do you run an after sales service? Do you install TVs, air conditioners or alarm systems?

Regardless of your business and the technical terms you use, you can easily set up all the information so that the software "talks" like you.
Quotation references
Brands
Description of parts
Pricing
Weight
Extra services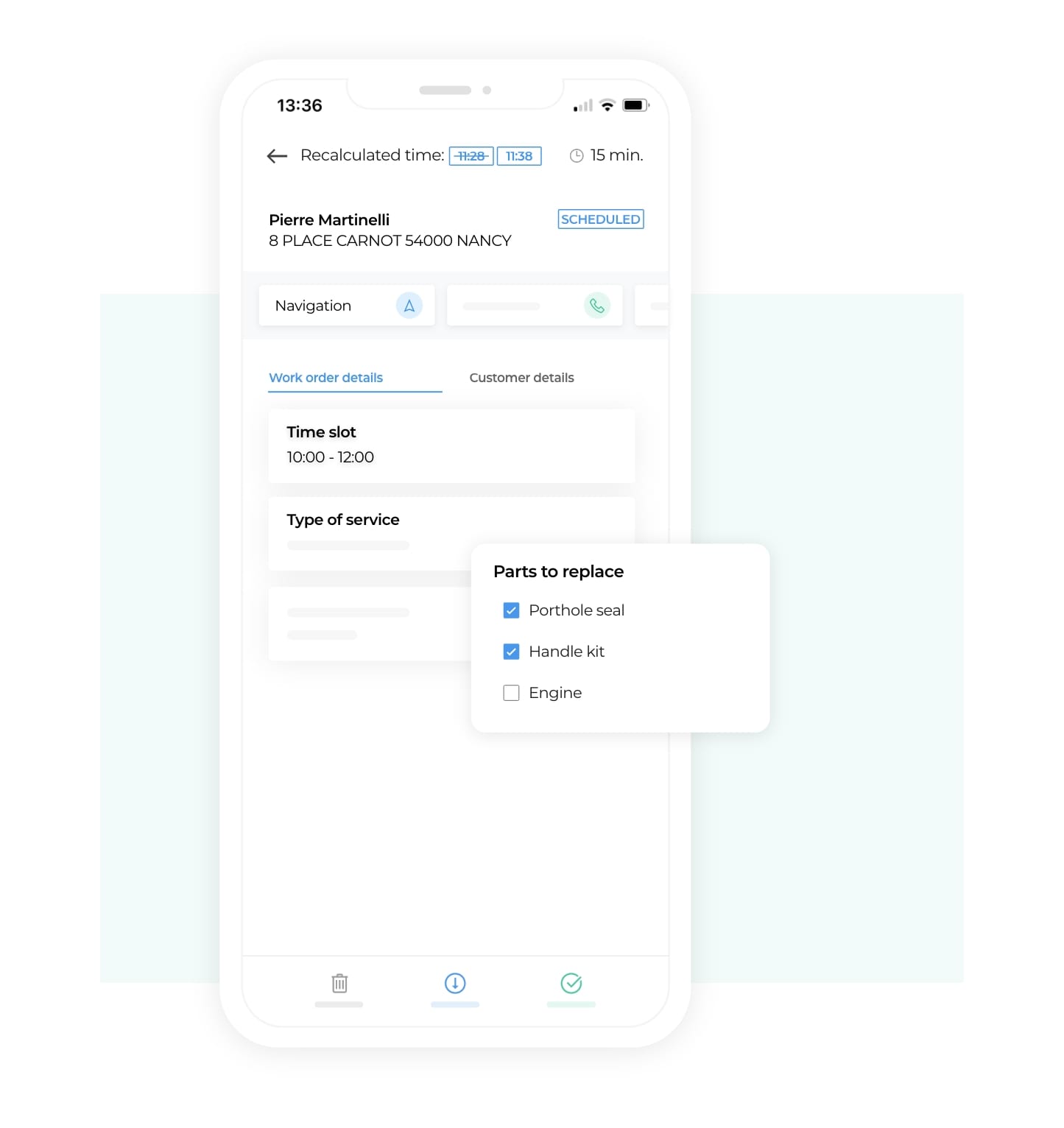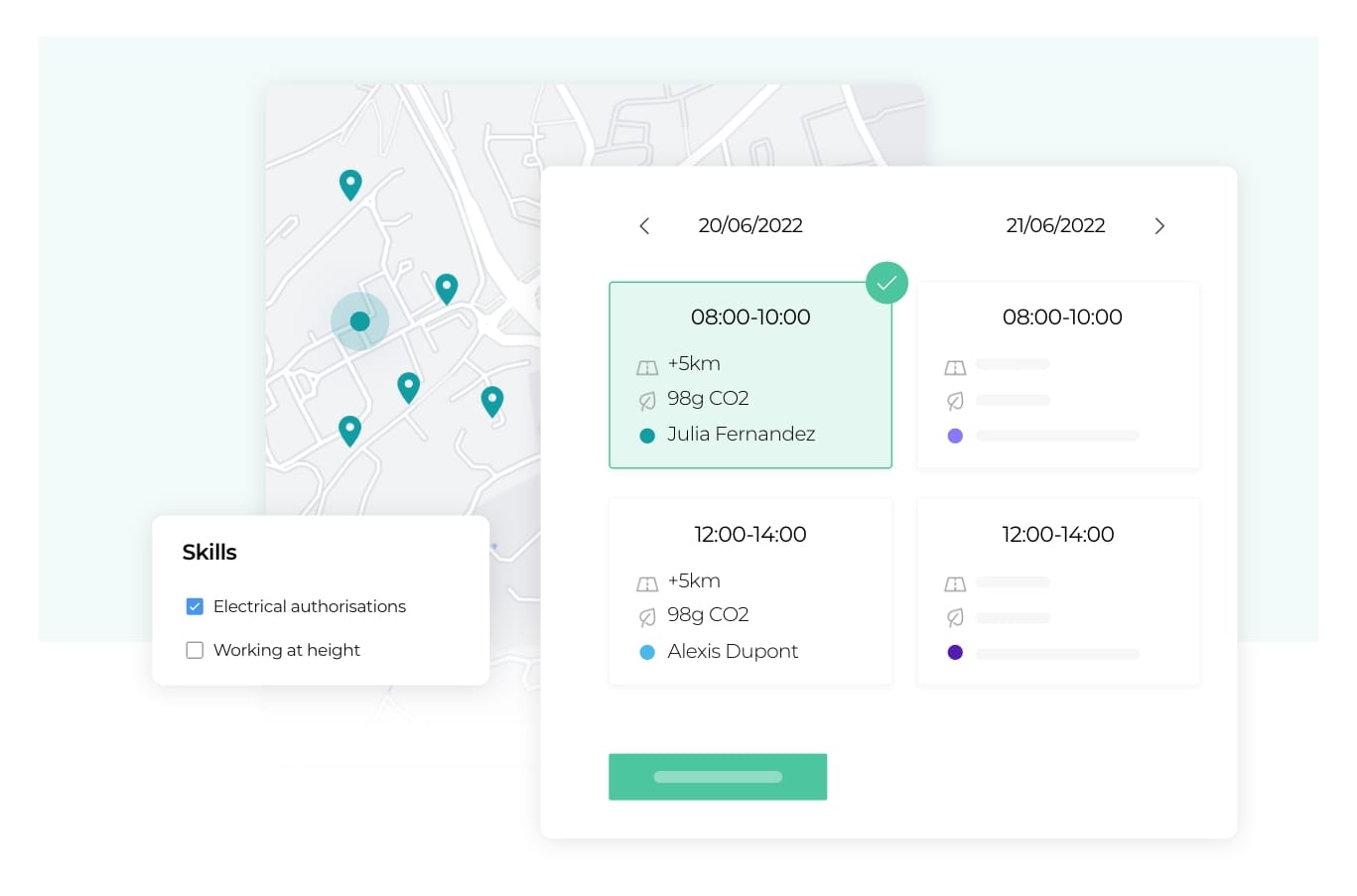 Selection of priority technicians
In the support and maintenance industries, most jobs require specific skills, licences or authorisations.
Some customers may also have a favourite technician to be present on-site.
Thanks to the "skills" and "favourite technician" features, the software automatically assigns each work order to an available technician able to complete this job.
Type of licence
Certifications
Electrical authorisations
Working at height
Mastery of a specific tool
Tracking the field technicians in real time
From the mobile application, the field workers instantly updates the status of each task: cancelled, completed, postponed, etc.
When the technician validates one step, a complete work report is automatically created and transferred online:
Date and time of visit
Photos
Signature
Barcode
Parts used
Comments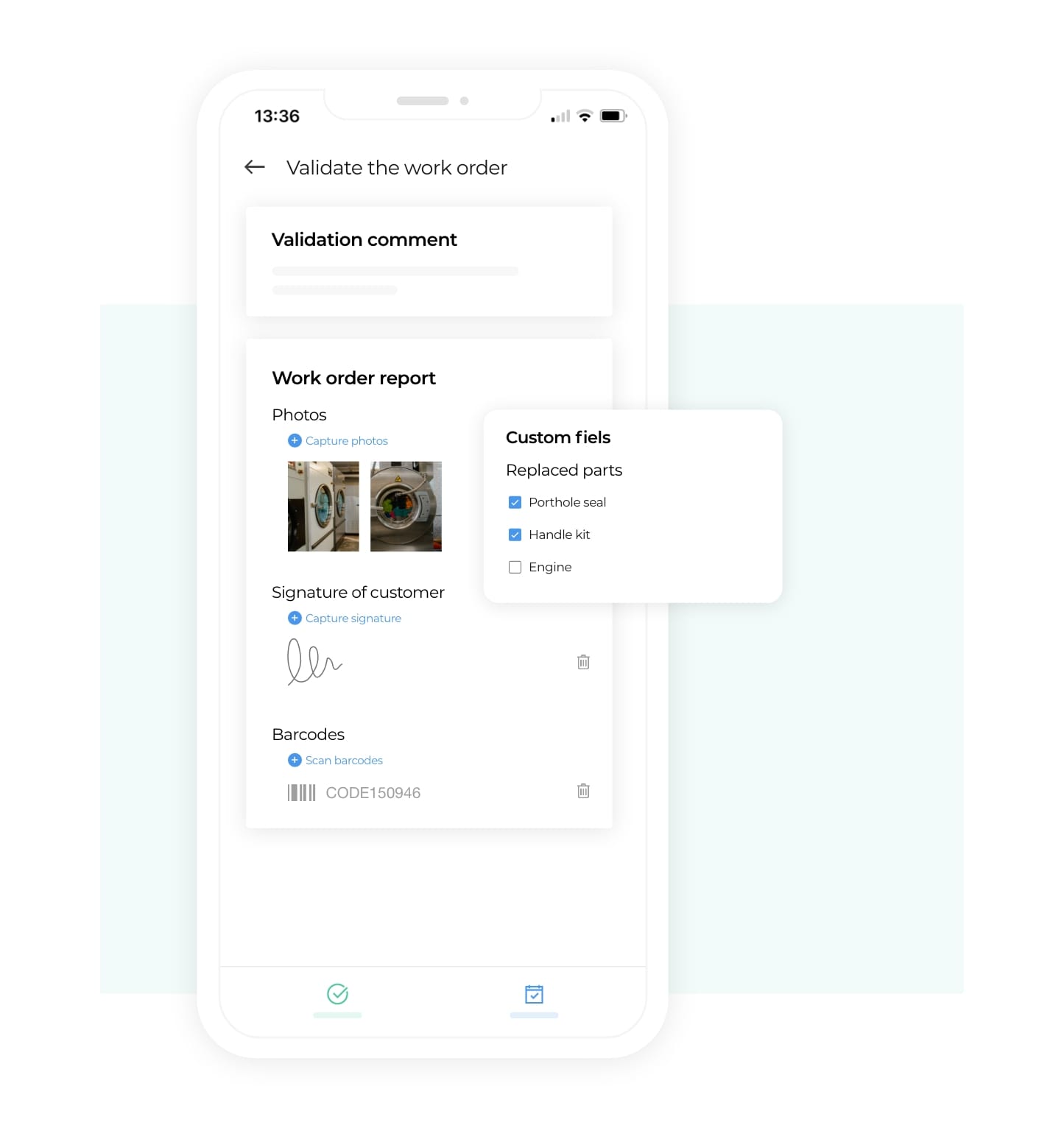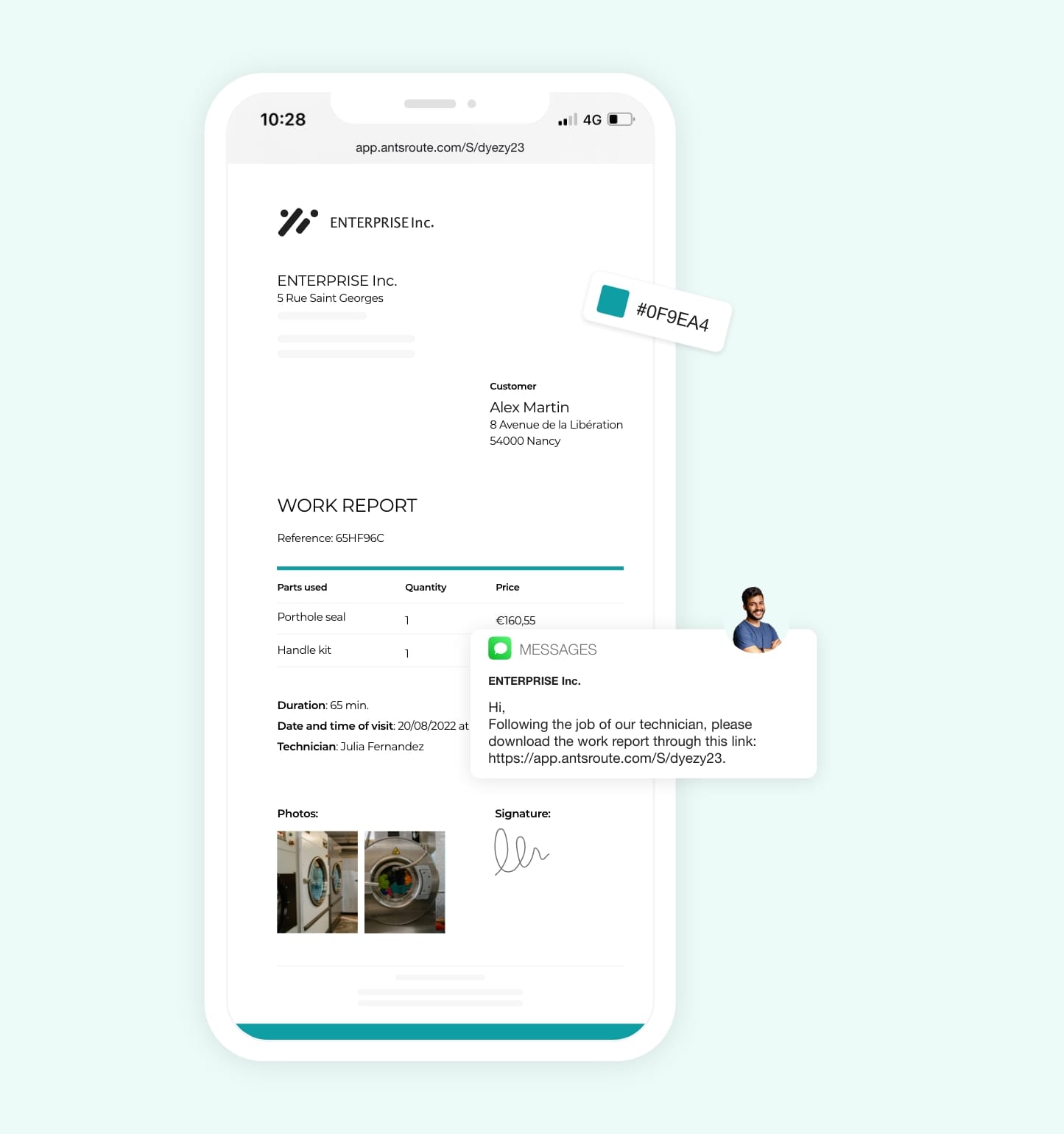 Other essential features for field service management
Scheduling of recurring work orders (weekly, monthly…)
Automated sending of confirmation emails and SMS
Direct entry of photos and comments in the mobile application
Archiving of proof of delivery
Easy editing and sending of PDF work reports
Frequently asked questions
Save time and grow your business
Start your free 7-day trial. Create your AntsRoute account 100% online in just 5 minutes. No credit card required. No commitment.