Support your delivery drivers in the field
Make the daily work of your drivers easier with routes available on the AntsRoute mobile application. Encourage the autonomy of your workforce, while keeping complete control of your business in the field.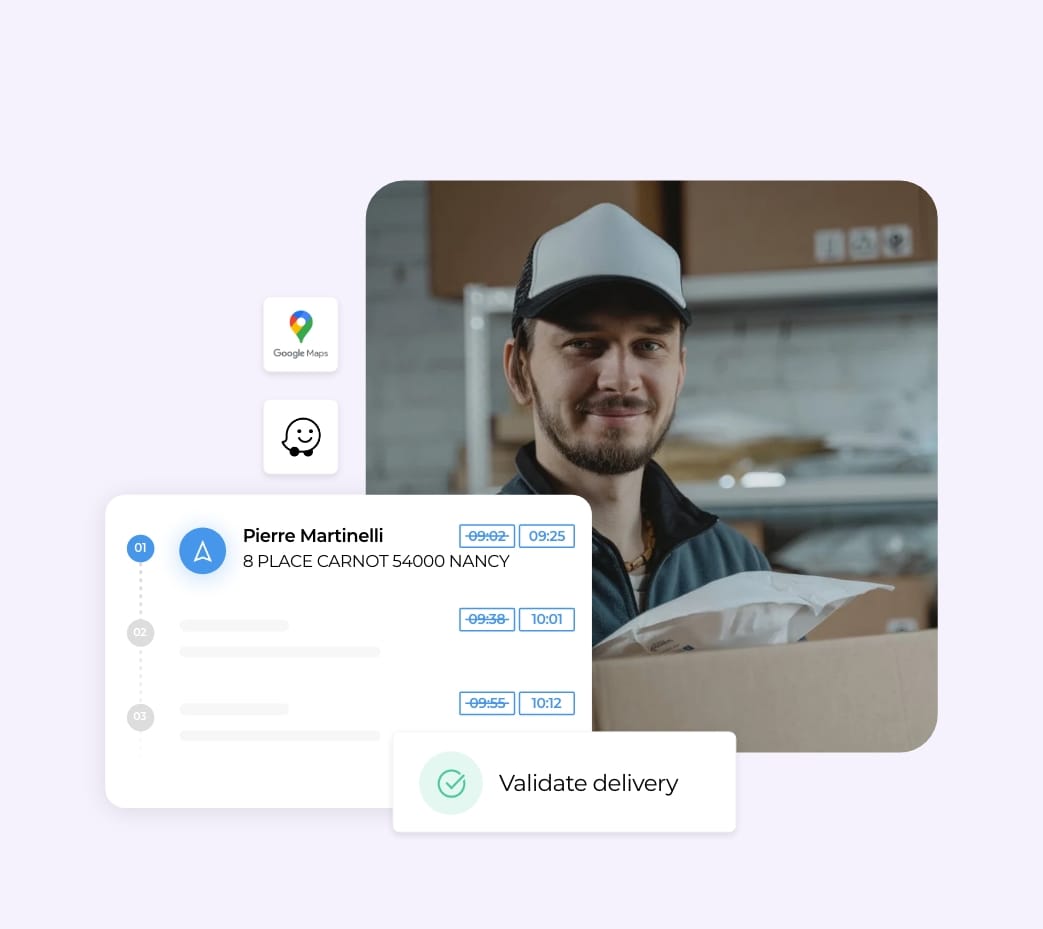 Trusted by 300+ businesses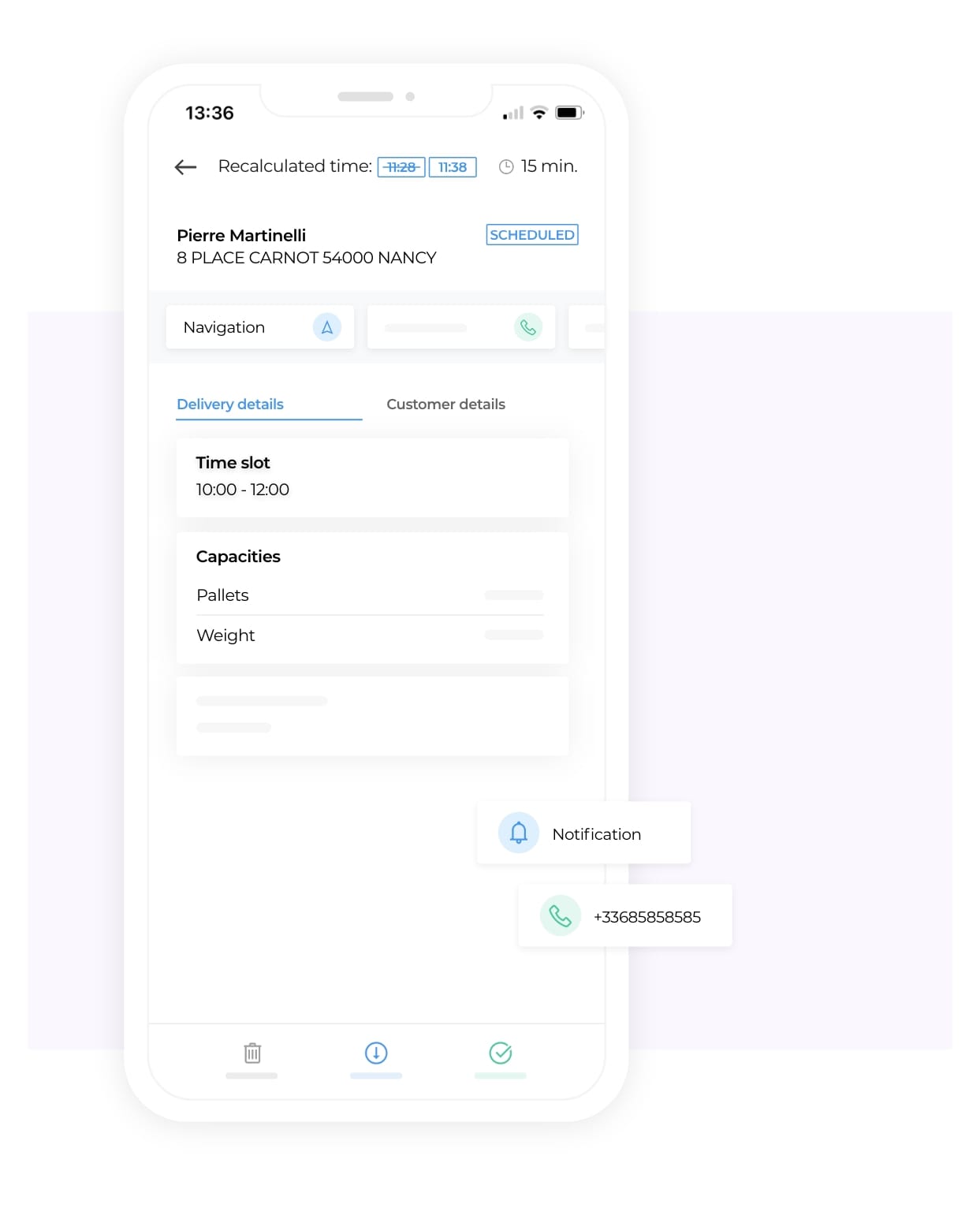 Access customer and delivery details
The AntsRoute mobile application, available on iOS and Android, gives your drivers access to their routes. Your drivers can get all the relevant data about customers and deliveries.
Overview of the route and the number of kilometres to be travelled on a map
List of customers to be delivered with their addresses and contact details
Button to call the customer without dialling the number
Button to send SMS or email notification
Attachments for easier delivery
Comments on accessibility, person to contact, place to drop off the parcel in case of absence, access code…
Access in offline mode
Use Waze or Google Maps navigation
The AntsRoute mobile application integrates Waze and Google Maps navigation tools to indicate to the driver the route to the next delivery address.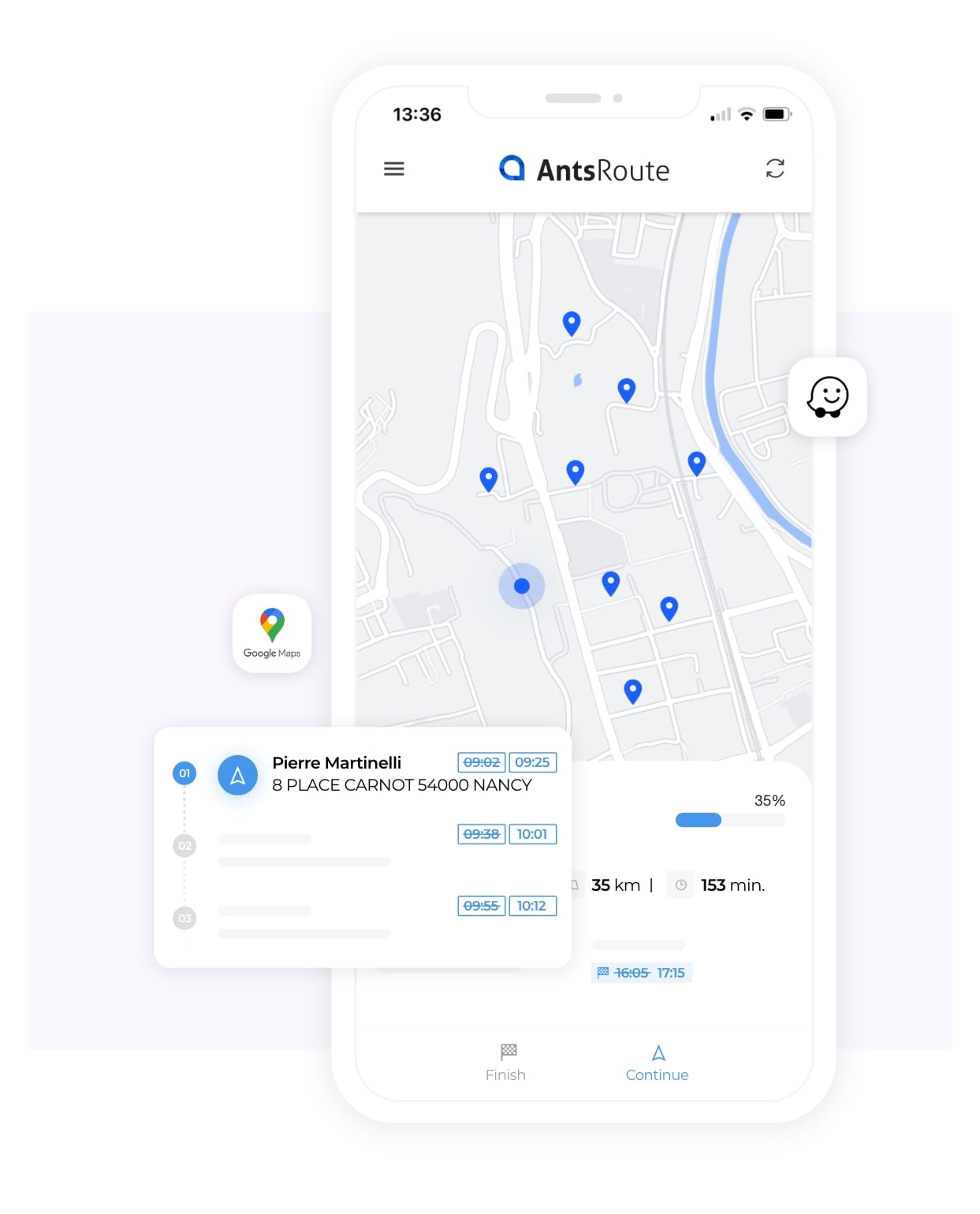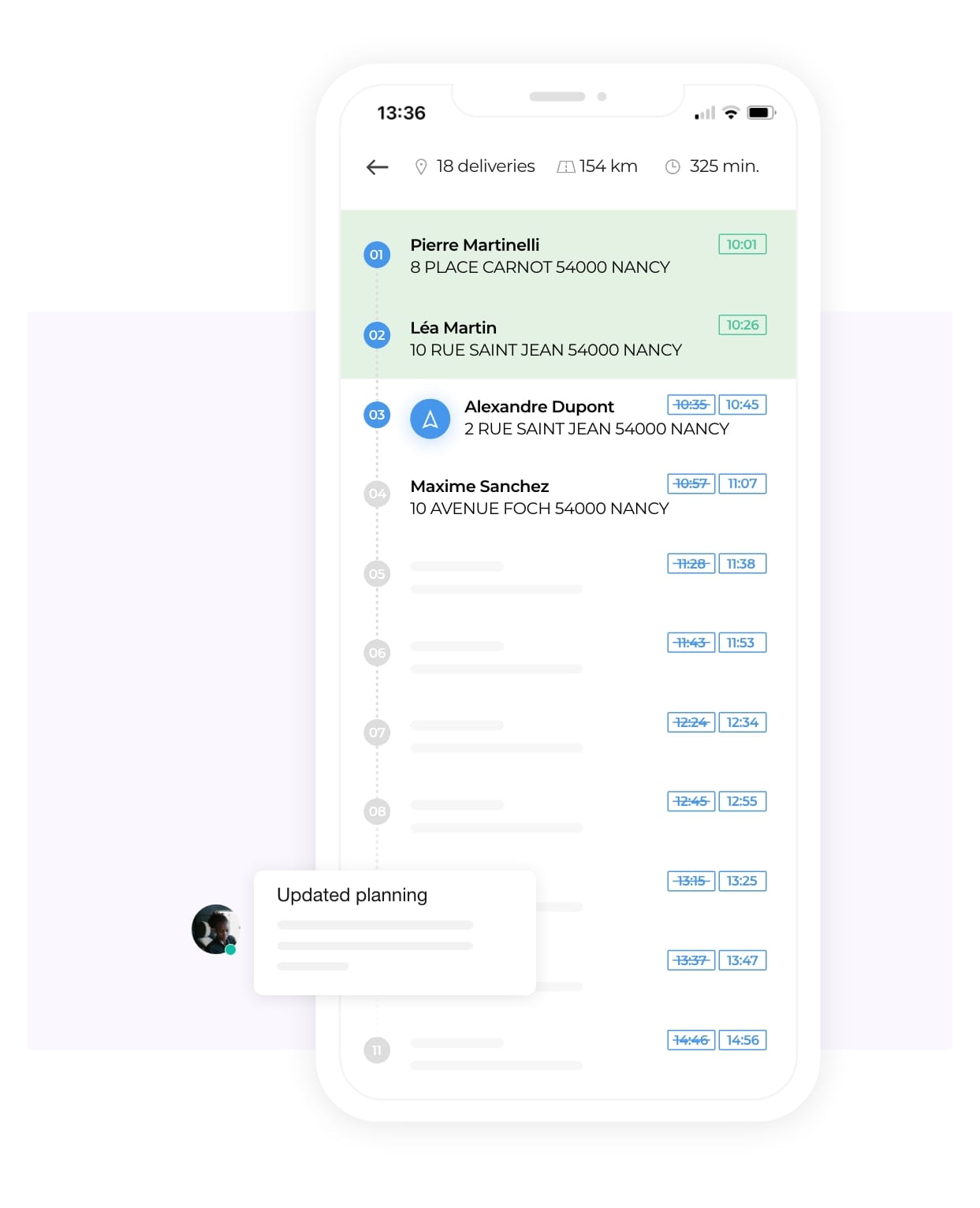 Display the updated routes in real time
If there are traffic jams, delivery cancellations or last-minute requests, AntsRoute will update the routes of your drivers. Thanks to the mobile application, your drivers get push notifications on their smartphone when the route is updated.
Automate the sending of proofs of delivery
Thanks to the automated sending of proofs of delivery, your drivers avoid paperwork and you prevent any possible disputes. At the moment of the validation or cancellation of steps from the mobile application, all the proofs of delivery are transferred to the AntsRoute web interface:
Signature of the customer
Photos to show the condition of the package
Comments with other information
Custom fields
Barcode or QR code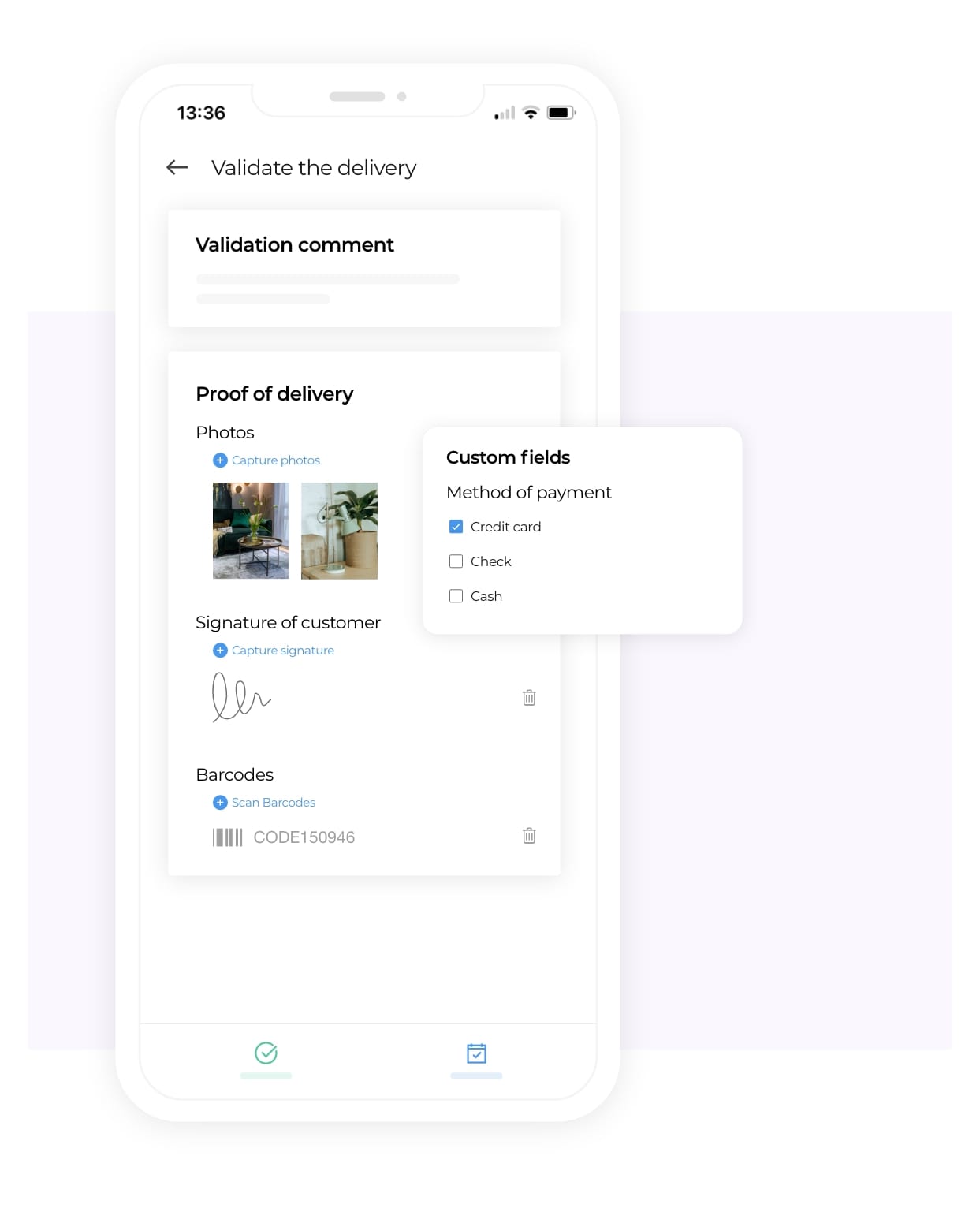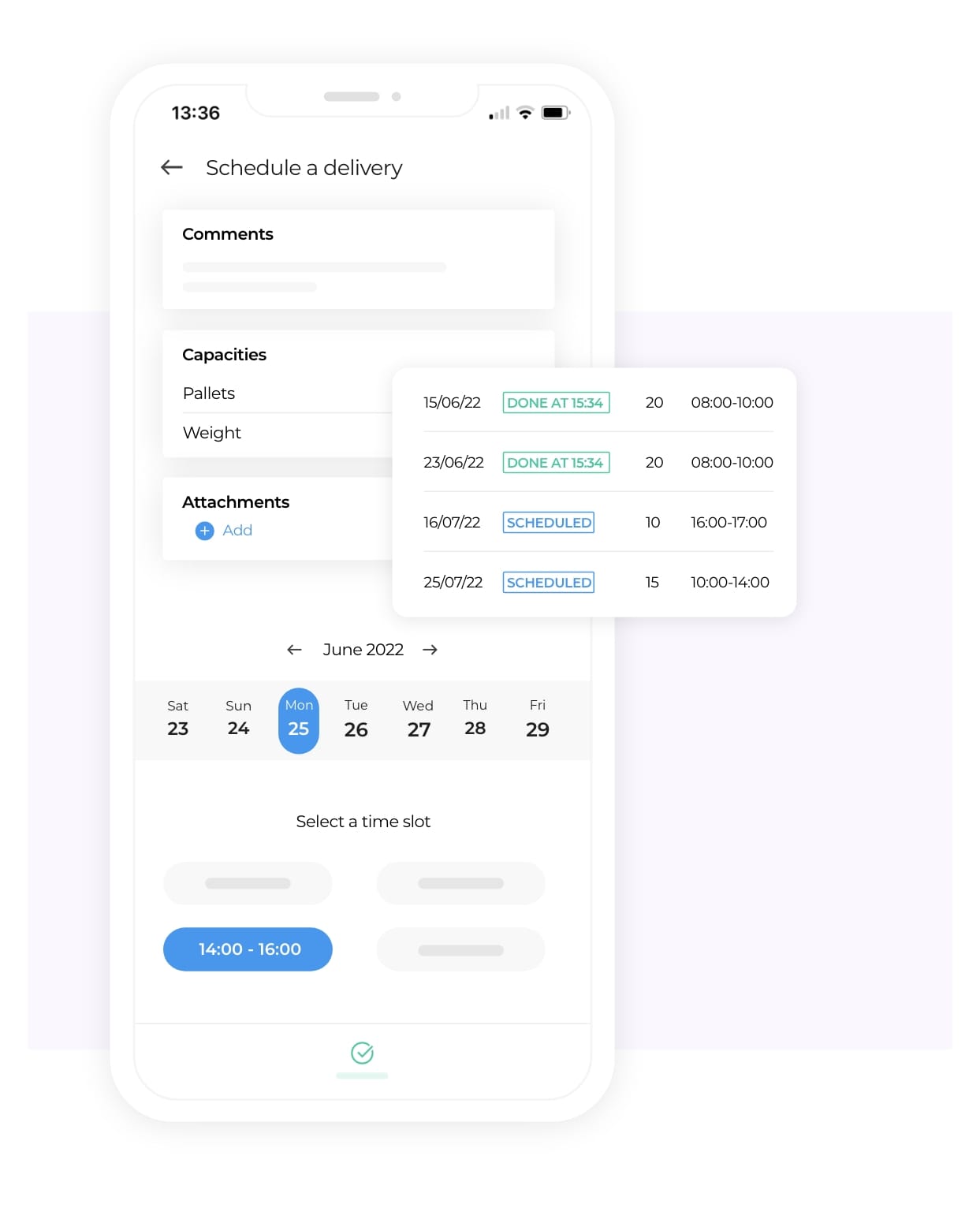 Give new responsibilities to delivery workers
From the AntsRoute web interface, you can choose to let your drivers carry out certain actions through the mobile application:
Access the history of deliveries completed for each customer
Schedule new deliveries
Display the schedule for the next days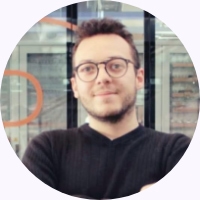 Tom Paolini
Customer Expert at Marmelade
Before, each driver had a sheet with the route, but he had to copy and paste the customer addresses into the GPS, whereas Antsroute imports the deliveries automatically.
The best solution to meet the challenges of all your partners
For your customers
Thanks to our automated notification system, communicate in real time to your customers every information needed to prepare the arrival of the driver.
For your schedulers
Give your schedulers an all-in-one platform to organise routes easily and faster.
Ready to get started?
Start your free trial and get direct access to all the features. You can also contact our team for assistance in setting up the software.