Sustainable management of your last mile operations
Take action and reduce the environmental impact of your last mile deliveries or field service operations without increasing costs with our route management platform.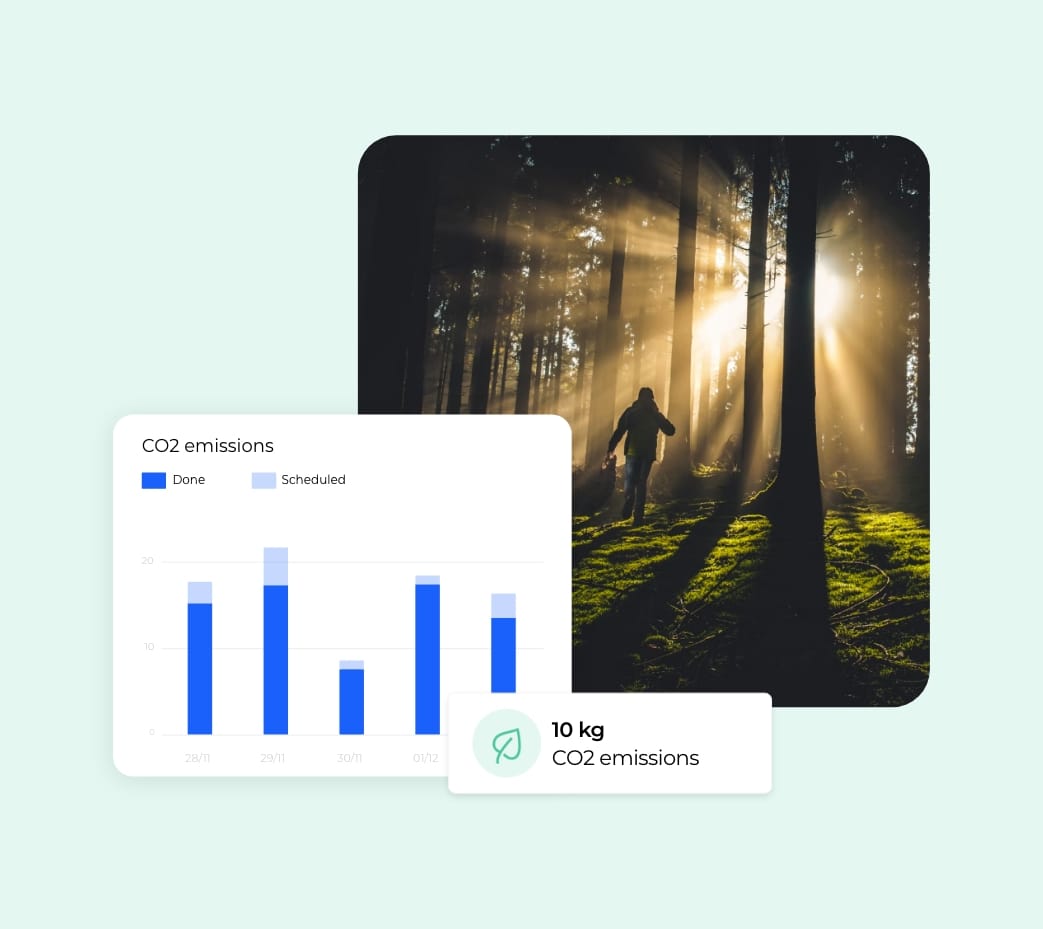 For the planet, the best mile is the one you don't travel!
The mission of AntsRoute is to avoid unnecessary kilometres or empty runs.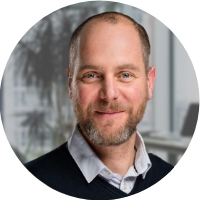 Marc Grojean
Co-founder of AntsRoute
The environment is one of our main concerns. In fact, we decided to create AntsRoute in response to these new environmental and societal challenges. We have developed solutions enabling companies of all sizes to transform the organisation of deliveries or field service operations with a positive impact on the planet.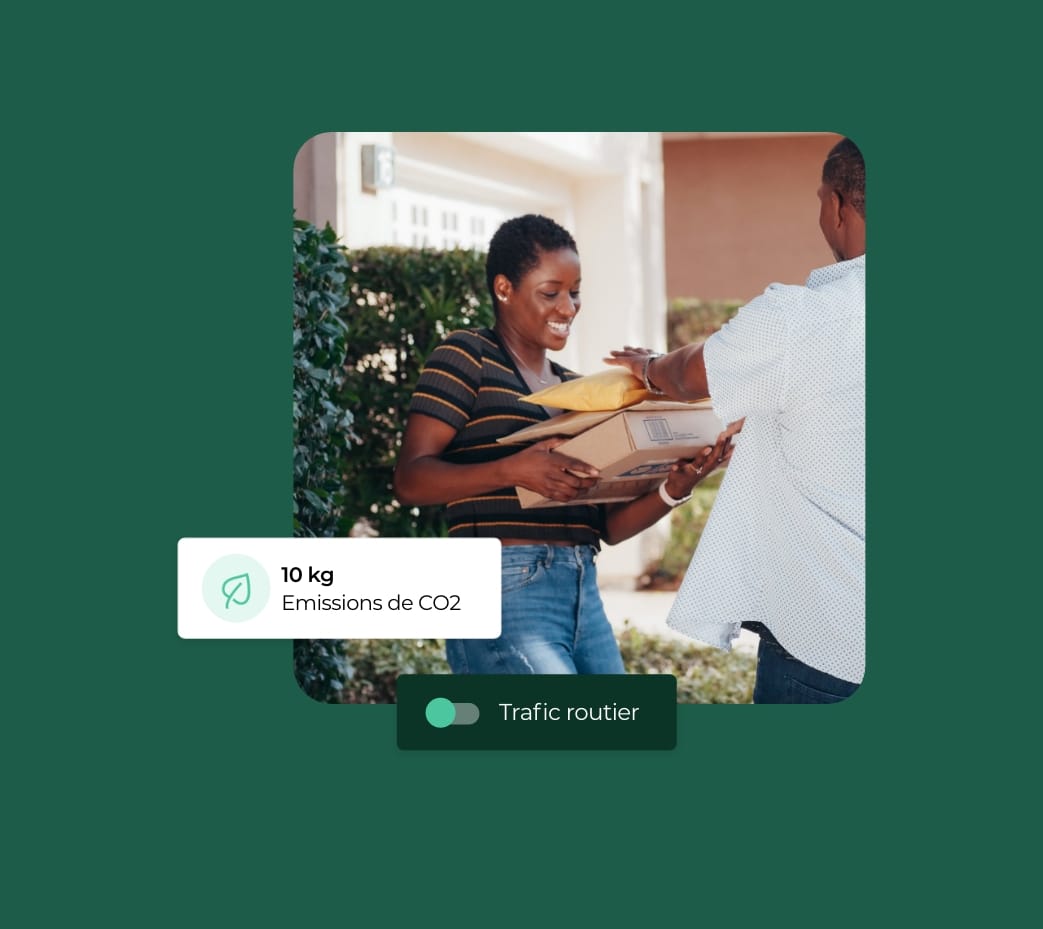 Répondez à vos enjeux RSE avec AntsRoute
With 28% of CO2 emissions, transport is the 2nd largest cause of polluting emissions in Europe. In cities, a quarter of greenhouse gas emissions are due to the transport of goods. Faced with the acceleration of global warming, public authorities and consumers are increasing the number of incentives for more sustainable route management.
1/4
of emissions in cities
Thanks to AntsRoute, you have access to all the functionalities needed to reduce polluting emissions, the number of kilometres travelled and to offer your customers more environmentally friendly deliveries or field services.
Schedule sustainable deliveries or work orders
We provide a 'scored' task planning system that enables our users to limit the CO2 emissions of each delivery or job to be completed even before they start optimising their routes.
When scheduling a work order, the available time slots are ranked according to their carbon impact. The user can see an estimate of the number of additional kilometres to be travelled between two tasks for each availability.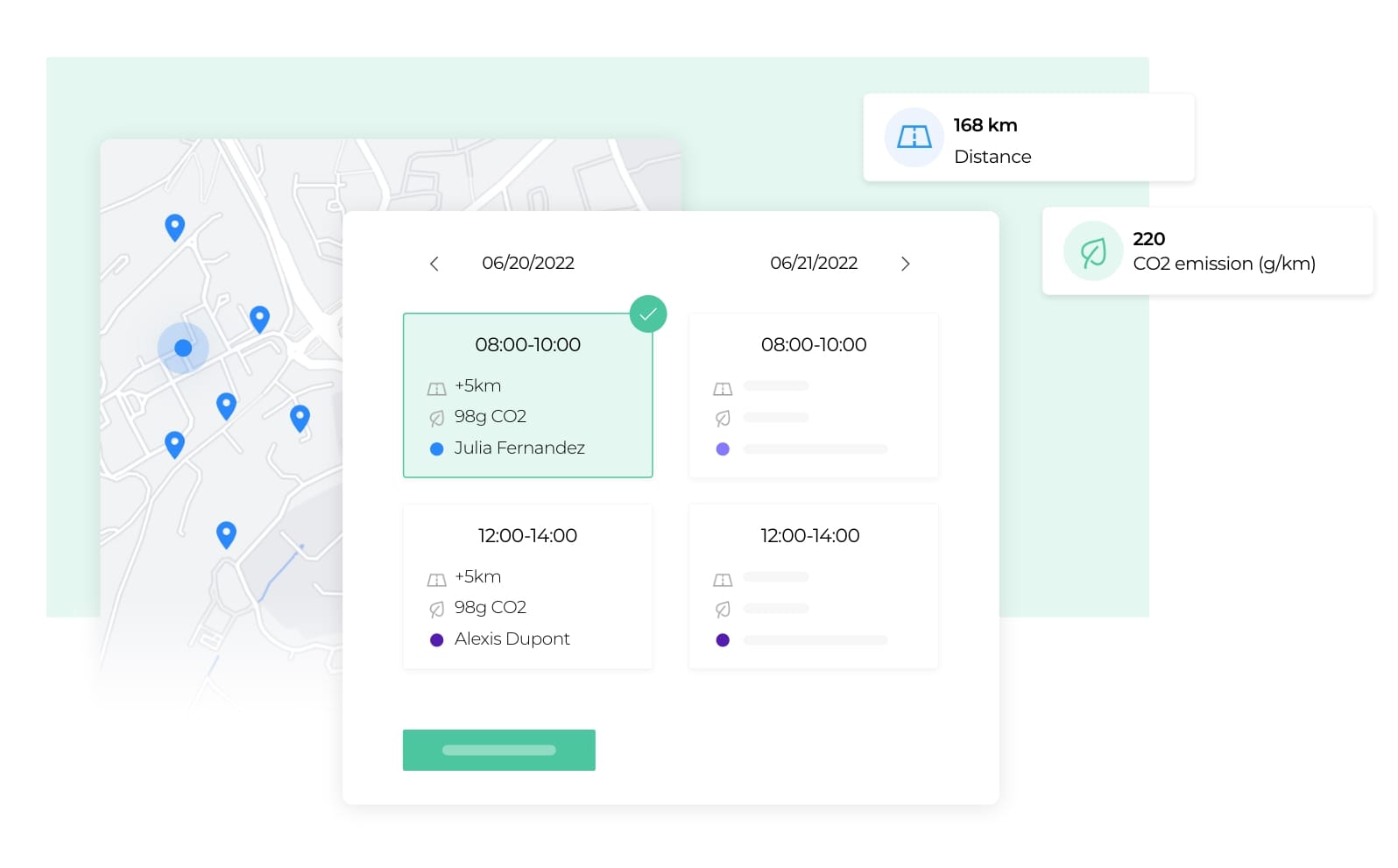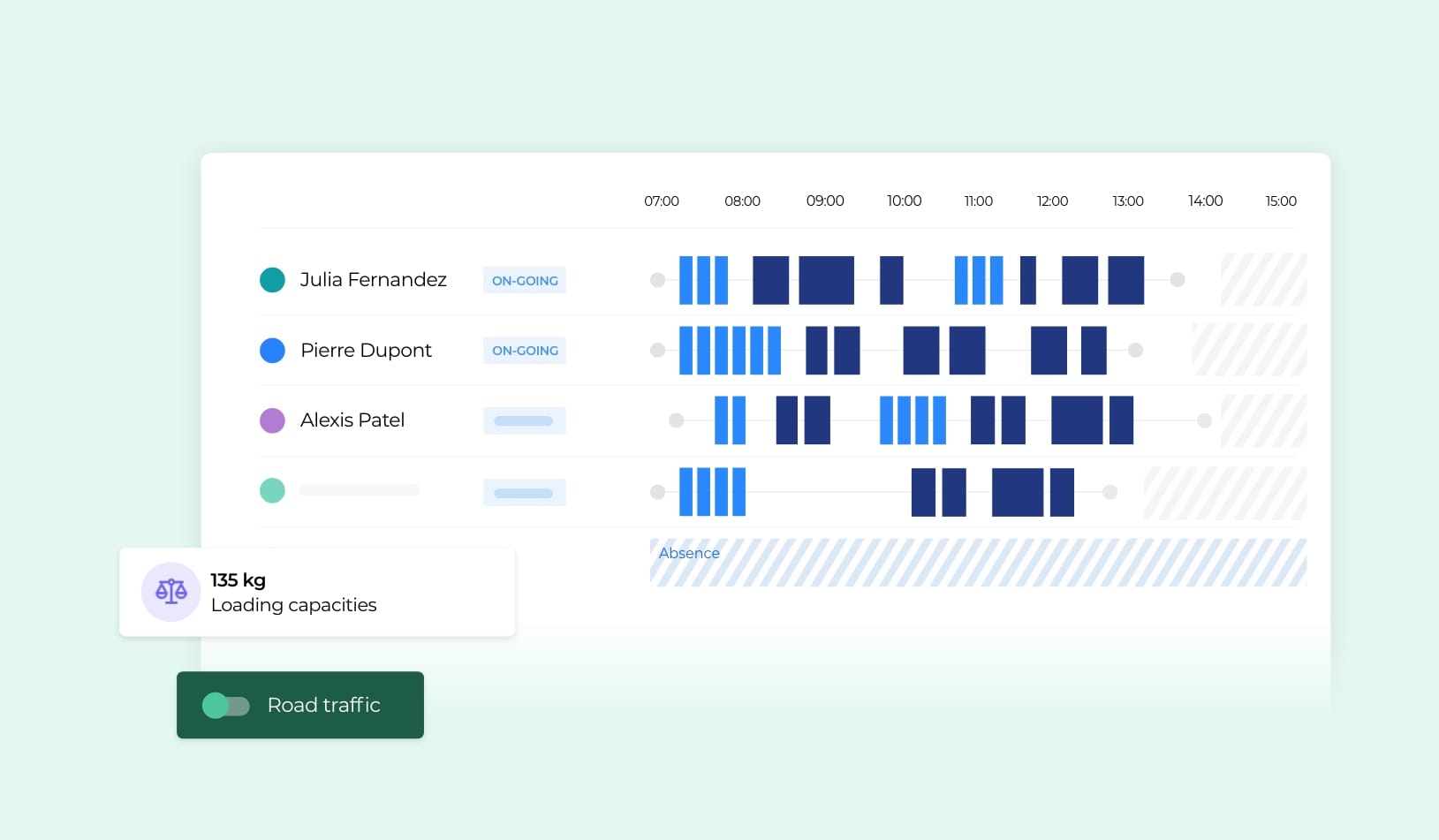 Optimise the routes and loading of your vehicles
To avoid unnecessary or empty runs, our tool automatically calculates the best route based on your customers' requests and many criteria:
History of traffic
Already planned tasks
Duration of field operations
Required deadlines
Working hours of the drivers
Loading capacities of the vehicles
Geographical distance
Increase the first delivery attempt success rate
In order to minimise unsuccessful first-time delivery attempts, which are terrible for the environment, you can enter the following information in our system:
Opening hours of your customers
Preferred delivery time slots
Customer's phone number for sending notifications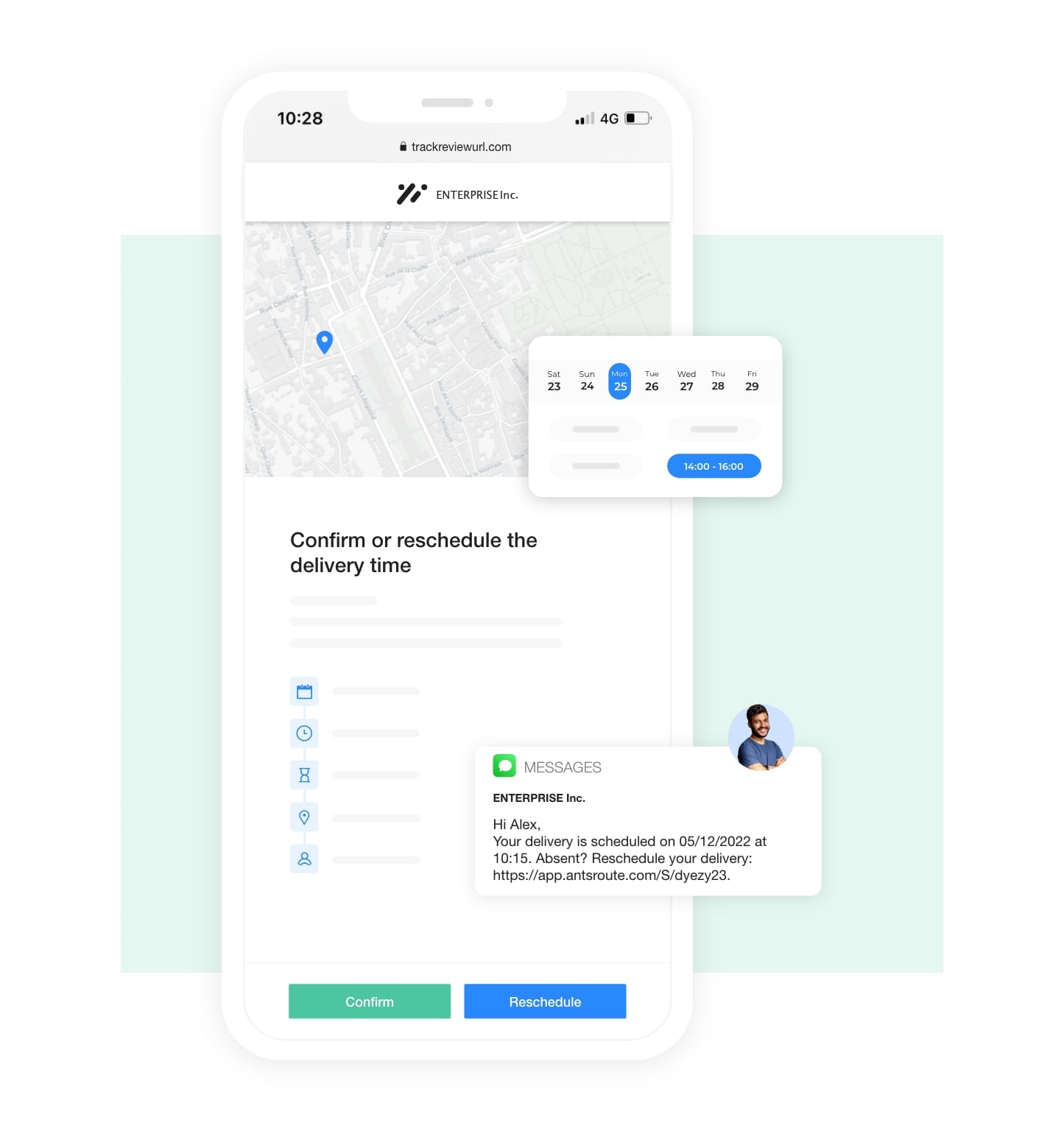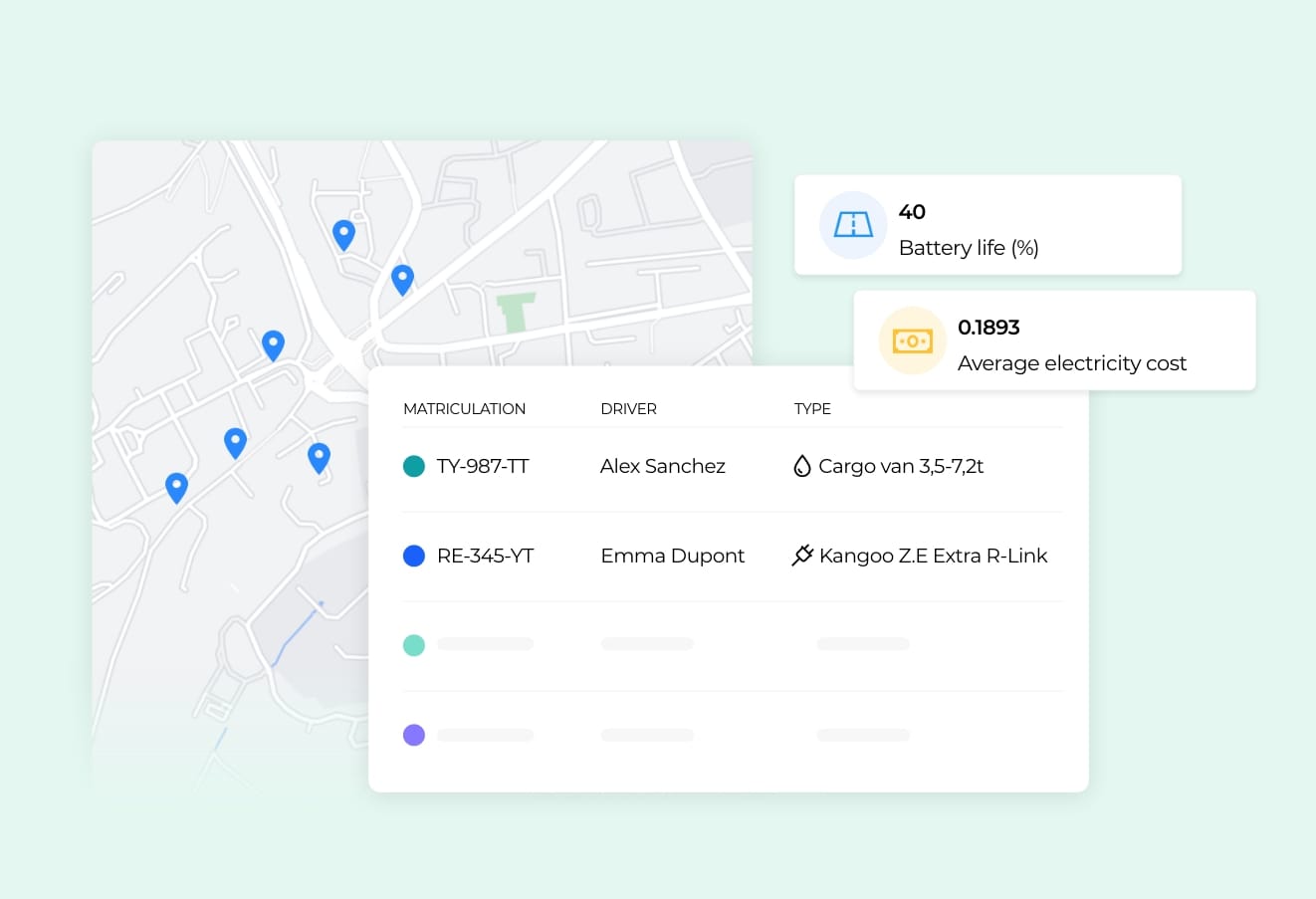 Calculate routes according to the engine power
AntsRoute was created to help you manage the different types of engine powers in your fleet, including electric and natural gas. If your fleet includes electric vehicles, you can for example:
Define battery life and charging time
Determine minimum and maximum charging thresholds
Consider the location of charging stations
Analyse the carbon footprint of your routes
Monitor the amount of CO2 emissions per operation, per driver or per route. The analysis of these statistics allows you to measure the CO2 savings you make with AntsRoute.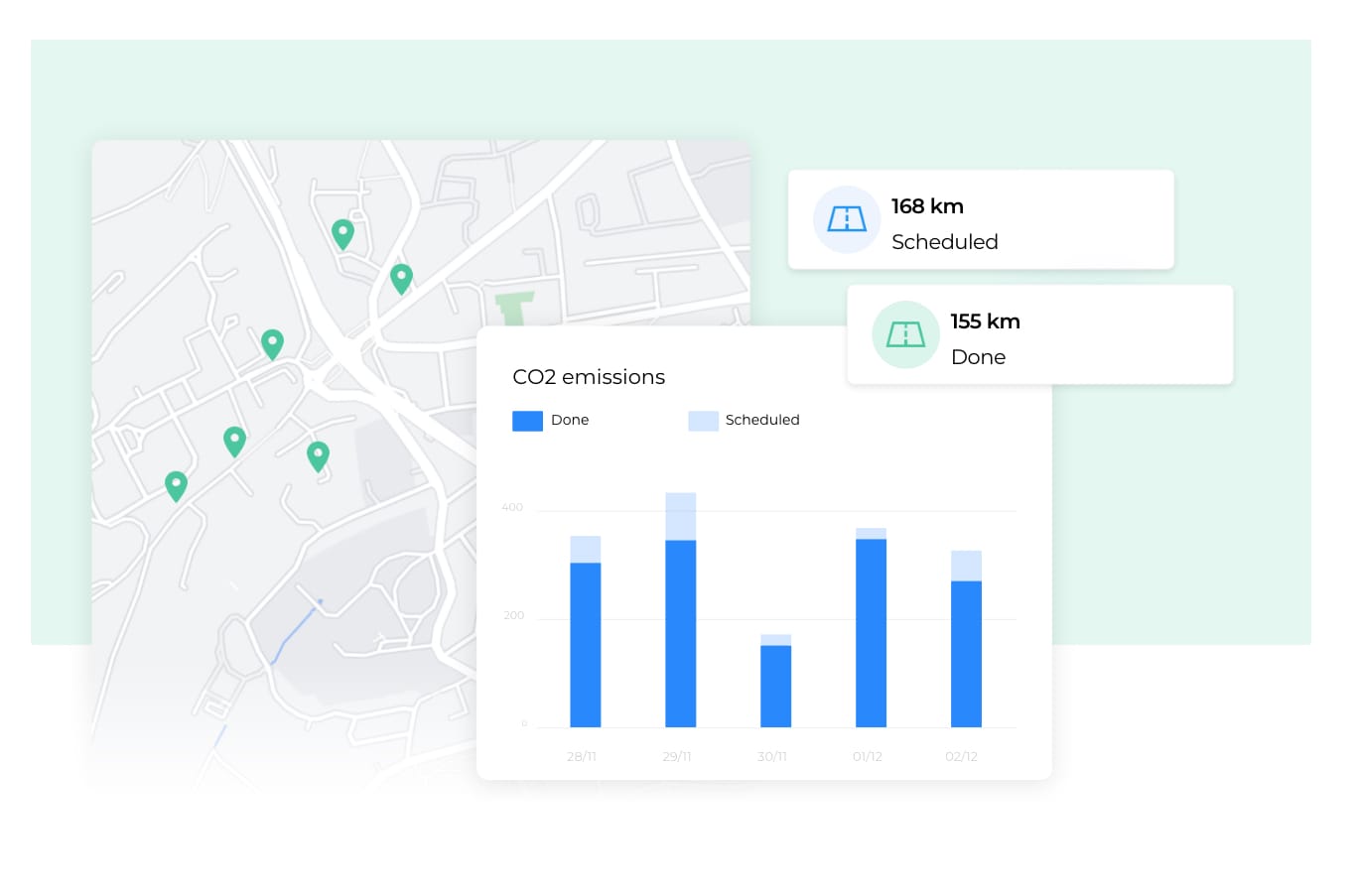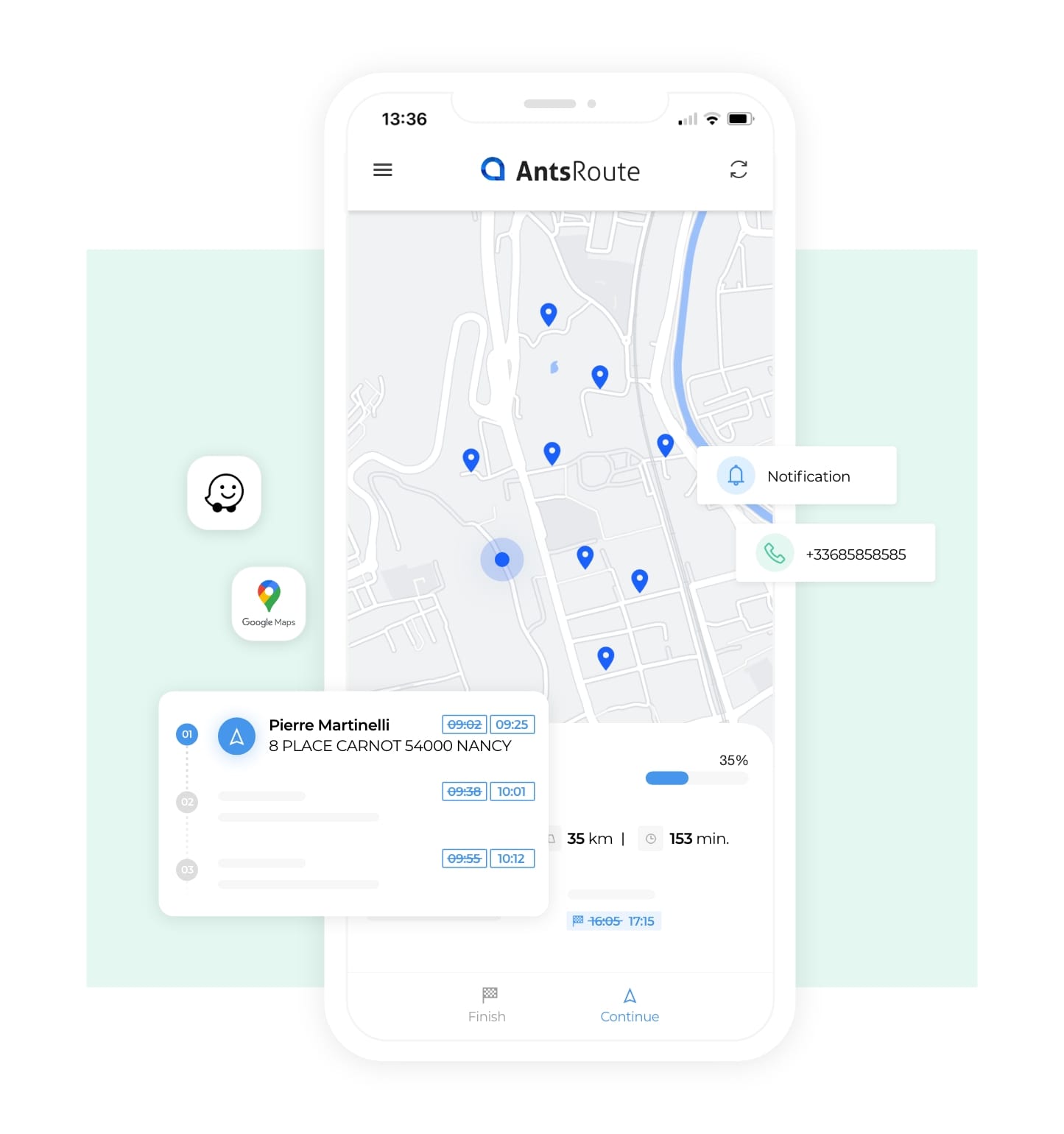 Improve the working conditions of your workforce
By taking multiple criteria into account, AntsRoute makes it possible to calculate feasible and balanced routes, while limiting the elements of surprise and unplanned overtime at the end of the route. By using AntsRoute, you can relieve the pressure on drivers and progressively improve their satisfaction.
Let's reduce last-mile carbon emissions together
7-day free trial
No commitment
Easy setup