Definition – 5 MIN READ | 03-04-2020
What is field service management software?
Field service management software is a cloud-based platform offering solutions to manage a part or the whole process of field service operations. The main features of the software are the following:
Field service operation scheduling on incoming calls or depending on frequencies ;

Field reports.
The field service management software can also have features like stock management, push notifications to drivers or invoicing.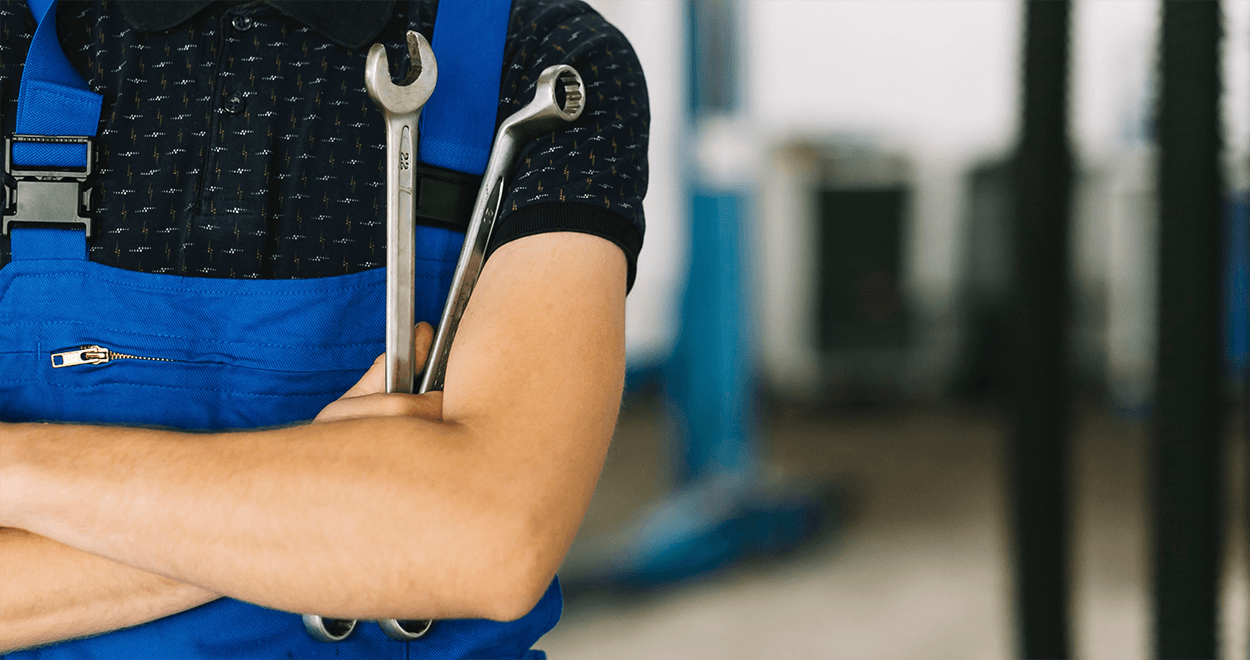 What are the benefits of using field service management software
The main advantage of using field service software is to save time. Time can be saved at different level of the process:
during the appointment making or in the management of frequencies ;

in the sending of information to technicians ;

and during the creation of report with completed operations.
Therefore, field service management solutions are mainly designed for sales assistants and schedulers. It can be the CEO when the service company is smaller.
Another advantage, which is offered only by some software, is the improvement in performance of field staff. Field service platform integrating route optimisation solutions offer several advantages, especially an increase in the number of daily field service operations.
The importance of scheduling algorithms
In many companies, one person is dedicated to the scheduling of field service operations. This worker knows not only the required skills to perform operations, but also the driving time in the geographic area. During the planning process, this person tries to gather geographically close appointments on the same day.
Nevertheless, it can be complicated when the number of field service operations to be scheduled is high. It's almost impossible when the field service management software hasn't efficient enough algorithms. For example, a simple schedule with a map view. The organization of work can be directly impacted.
Inefficient scheduling presents two risks:
The first risk is to let your technicians travel through the whole territory, even when you have defined sectors. It means you did not assign the right number of field operations to technicians to ensure the profitability. Your operational costs are higher and the turnover is lower.

The second risk is to not satisfy your customers by communicating them unachievable operation time and pay overtime to your technicians.
Smart software with efficient scheduling algorithms enable you to save time and to avoid mistakes. These scheduling algorithms must be coherent with the route building which is done day by day. The objective is to avoid extra miles, maximize the number of daily field service operations and ensure the customer promise.
How to choose field service management software
The 4 criteria to take into consideration when choosing field service management software
Features offered and ergonomics ;

Smartness of software and automation possibilities ;

Technical aspects ;

Pricing.
Features offered and ergonomics

We advise to have a look at the main features offered by a field service management software. As explained in the first paragraph of this article, an efficient software offers solutions to be interfaced to specific software. For example, invoicing must be managed by invoicing software. Stock management software are better than route management software to manage your stocks.
That's why, the criteria will focus on the ergonomics of scheduling and reporting features. Before acquiring software, you should analyse the different support documents provided by the field service platform according to the needs of managers, schedulers and technicians.
Smartness of software and automation possibilities
The objective of field service platform is to cut down planning time. That's why smart scheduling and the possibilities of automation in data processing are crucial. When comparing solutions on the market, we will focus on these aspects.
Today, service companies choose SaaS or cloud-based software rather than on premise solutions hosted on servers. Cloud-based route optimisation software is easy to access via a simple internet connection. The SaaS software doesn't require hardware architecture. Furthermore, the business model with monthly subscription is more interesting for professionals.
There other aspects about SaaS software that must be taken into consideration:
Availability of service ;

Response time of the software ;

Availability of support team ;

Possibility to interface the software with other systems.
The cost of the software must be analyzed according to the ROI it allows. This ROI is not easy to calculate as it's about time saving and customer promise. Therefore, it depends on your organization. Efficient field service software can help schedulers to save planning time up to 50%, in addition to the savings offered by route optimization.
Differences between field service management software and route optimization software
Field service management software publishers that don't offer efficient route optimization solutions, must have a strong added value on the reporting. Field service tool can be differentiated mainly on route optimization.
The route optimization does not only consist of building routes from a cloud of points to complete. The route optimization also offers smart scheduling solutions. An efficient route optimization software smartly manages date of operations and time slots.
Furthermore, route optimization software publishers have added features to track in real-time and carry out report to differentiate themselves because mobile tools can be easily developed. Consequently, most route optimization software integrates features offered by field service management software.
The importance of API Rest
Before acquiring IT solution it is essential to know the possibilities to interface the software to your own system. You must ensure the software offers an API Rest.
Grow your business with AntsRoute
  Free 7-day trial       No credit card required        Easy setup
  Free 7-day trial
  No credit card required
  Easy setup