Definition – 4 MIN READ | 03-05-2020
Route planner: which tools to find the best routes?
Order scheduling? route building? live tracking? navigation? geolocation? Find the right route planner to determine the best delivery and field service operation routes.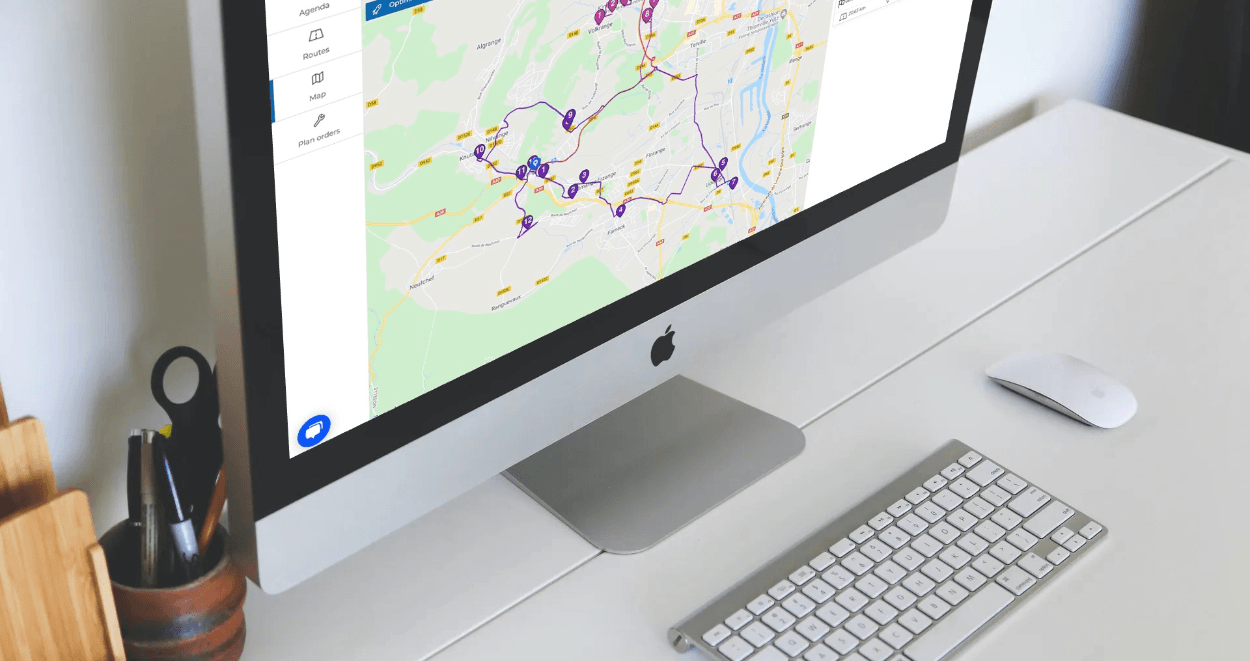 How to optimize delivery and field operation routes
The term "route optimization" has several meanings. The sales pitch of the following software usually includes the "pick-up, delivery or field service operation route optimization".
1. Geolocation or vehicle tracking software ;

2. Navigation software ;

4. Ordering software ;

6. Fleet management software ;
We'll analyze below the different tools in order to understand how to optimize your vehicle routes. You will then be able to determine the best solution to optimize your delivery route.
Route optimisation goes further than vehicle tracking
Knowing the location of vehicles in real-time can certainly be useful to react quickly in the event of unexpected situations and to avoid extra miles. Nevertheless, it's not enough if the objective is to optimize routes. Do you want both features? Choose an efficient route planner integrating GPS tracking of vehicles.
Using GPS navigation alone does not result in an optimized route
The navigation aid via GPS equipment can be a part of route optimization. This tool allows to determine the quickest way to go from a location to another. Nevertheless, going from an address to another in the most optimal way does not mean that the route will be optimized as a whole. Therefore, navigation software is necessary but no sufficient to optimize routes.
What is the difference between ordering and route planning 
It's important to differentiate route building from ordering as for many professionals it can be confusing. The ordering and route building software publishers define the platforms as "appointment scheduling and route optimization software". Nevertheless, the first one orders the operations within a route, while the second one build routes from a cloud of orders. Route building solutions can easily manage the ordering of operations. Finally, the route building needs more complex algorithms and thus allows to determine better routes.
Fleet management is a part of route planning and optimization

Fleet management software helps to monitor operational costs of vehicles. It can be completed with a geolocation system which usually requires equipment in the vehicle to gather data. Fleet management can be part of the route optimization process but it's not route optimization tools. Nevertheless, fleet management solution can sustain route planner such as AntsRoute.
Smartly schedule appointments

The order scheduling can be counterproductive to real route optimisation. For example, assigning orders to field workers without taking into consideration already scheduled orders won't be efficient. Schedulers plan orders and fill out schedules according to availability. The appointments are randomly assigned to technicians. That's why, this type of scheduling software results in manual building of routes. Therefore, without taking into account more constraints, the software enables to build routes which are far from the optimum.
"Flexible" scheduling is today the appropriate solution. The planning of orders must take into consideration already scheduled orders and shouldn't be assigned to a fixed time. This approach requires a geographic analysis, complex algorithms and artificial intelligence. The schedules of each field worker will be created during the building of routes. It allows you to determine the best routes easily and save time when building routes.
Using report tool won't optimize routes
It seems obvious. While the operation report management software doesn't optimize routes, it helps to save time in the capture of reports and the customer relation management. A route optimization mobile application associated with this report management software can sometimes display the list of orders to carry out. This list is static and doesn't manage unexpected situations on the road. In particular, it doesn't offer real-time re-ordering according to the technicians who are late or fast. How to optimize your routes?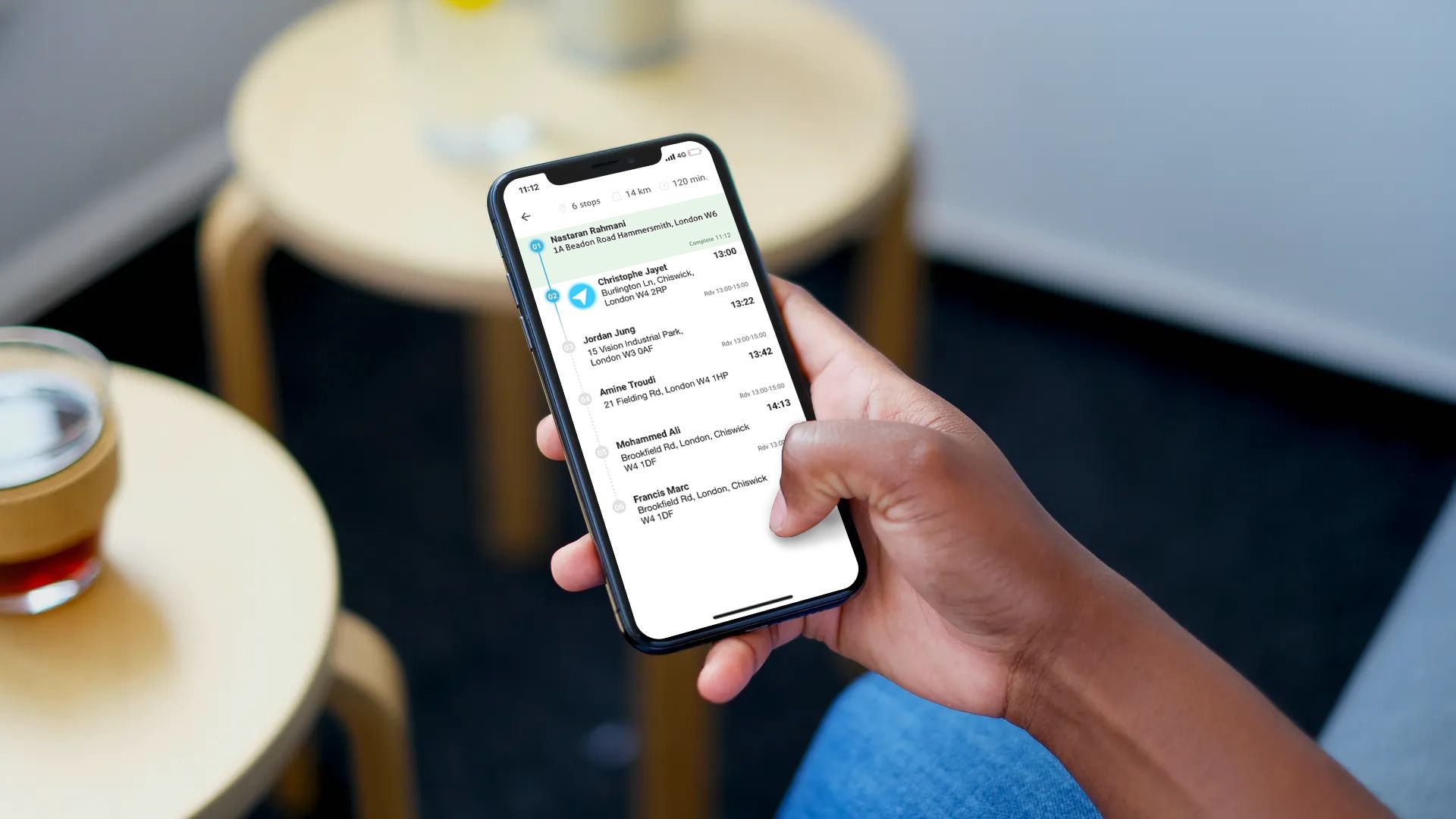 Route planner designed to your business
To conclude, efficient delivery and field service operation route planner must have several modules. It includes scheduling of appointments, route planning, live tracking and re-ordering of appointments. It also includes navigation during the completion of routes.
There is software using the term route optimization without necessarily offering smart appointment making and route planning features. Before acquiring route planner, ask yourself the following questions: 
How does this software could help me to schedule the appointements ;

How are the routes optimized when I have several field workers ;

Does the software offer real-time tracking ;

Are there companies using the software and which have similar operational process.
AntsRoute smartly manages the entire optimisation process to save time on the road. The Route planner links each module: appointment scheduling, route planning and live tracking. It allows you to optimize the vehicle routes corresponding to different transports and industries. Discover the features of the AntsRoute route planner and its mobile application. Enjoy route planner free trial.
Grow your business with AntsRoute
  Free 7-day trial       No credit card required        Easy setup
  Free 7-day trial
  No credit card required
  Easy setup