Definition – 5 MIN READ | 03-04-2020
What are the benefits of route optimization software?
Are you wondering about the benefits offered by delivery and service route optimization? Discover the advantages of acquiring route optimization software.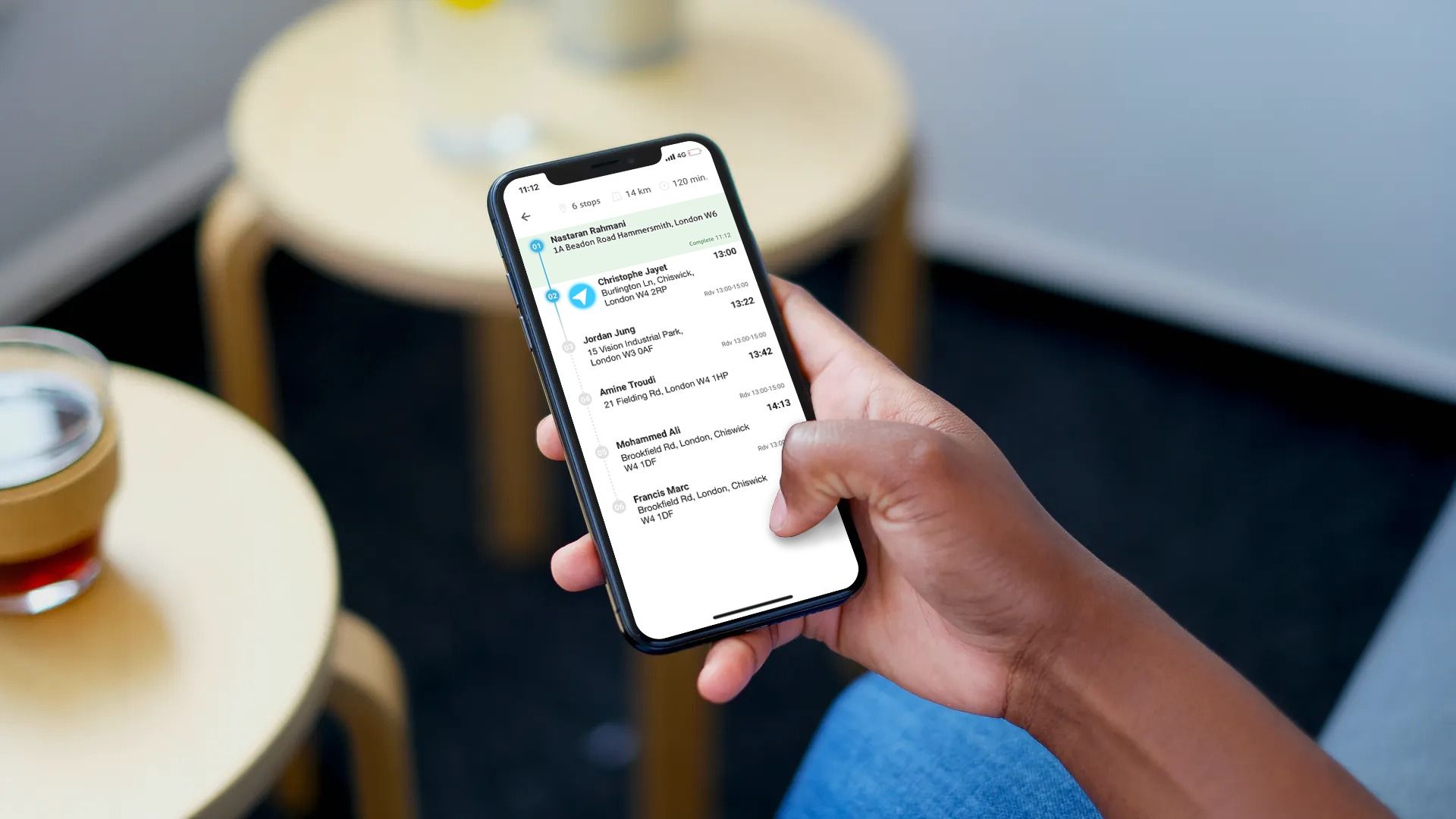 Do your field workers (deliverymen and technicians) carry out daily operations? Are they travelling over large distance? Furthermore, you must meet several logistic constraints. Your customers have expectations in terms of delivery date and time slot. Part of the operations are scheduled in advance. Another part is determined one day before drivers carry out the routes. Finally, emergency operations are added to the same-day routes. Here is the top 10 benefits of using route optimization software:
Meet the expectations of your customers on time ;

Avoid unnecessary miles ;

Increase orders completed in a day ;

Cut down operational costs ;

Manage last-minute scheduling ;

Decrease time spent scheduling routes ;

Smartly manage working time of your drivers ;

Improve drivers' working conditions ;

Access field data in real time ;

Limit your carbon footprint.
Complete 1 to 3 extra orders per day
The route optimization cuts down travel time and thus maximizes the number of daily orders completed. It's one of the significant advantages of route optimization. The route optimization does not only contribute to savings but also to the growth of turnover.
How to improve the benefits of using route optimization software
Your turnover can grow by giving flexibility to your customer promise and when it's possible by avoiding to assign orders to drivers or technicians directly upon customer request. For example, avoid telling your customer during the appointment making: "our technicians will come next Tuesday at 10 a.m.".
More there are choices regarding the date and the time slot, better are the benefits of the optimization. The appointment scheduling, which is the first stage of the optimization before the building of routes, is crucial. Through a geographic and temporal analysis, you choose the best time slots for each order. The analysis must be quick to suggest time to customers in a few minutes during the appointment making.
Therefore, after this first stage in the process of optimization, the right approach is to tell your customers: "One of our technicians will come next Wednesday between 8 a.m. and 10 a.m. because we are not far away from your home. You'll receive a text message few days before the visit to let you know the right time.".
After having scheduled appointments with time slots, it's time to build routes. The objective is to determine the best itineraries and schedules for drivers or technicians.
More your customer promise is flexible at the beginning of the optimization process, more interesting will be the optimization.
Save about 20% on vehicles and miles

Route optimization software cuts down daily miles travelled by a fleet of vehicles.
Usually, savings reach 20% with the use of route building software. These savings are lower when using only scheduling software. Sequencing routes can be easy. In contrast, building routes from a cloud of points and without any tools is particularly complex.
The benefits from route optimization also depend on logistic and business constraints. When these constraints are strict, it's more complicated to optimize routes and the results of optimization are less interesting. Therefore, it's necessary to define the "real" constraints before the optimization.
Before optimizing routes, think about your "real" constraints.
Decrease the number of vehicles needed to complete routes
The route optimization software makes it possible to minimize the number of vehicles required to complete deliveries by optimizing the loading rate. The savings can reach 50% taking into account the margins on the delivery deadline. If possible, avoid planning 15-pallet delivery on Tuesday, while a departure is scheduled for 18 pallets to be delivered in the same area on Wednesday. These savings are possible only when the route optimization software has a smart planning module. These advantages of route optimization are specific to the transport industry.
Save up to several hours in the planning time
In some industries, schedulers spend four hours to build routes. Route optimization software allows you to do the same in a few minutes with better results. The real issue is often to define the constraints specific to your business. Once it's done, schedulers benefits from this tool making their job easier. They can focus on customer support.
Some optimization software, such as AntsRoute, has smart route tracking features. In addition of cutting down planning time, these features make it easier to manage unexpected situations. The software are able to define the best drivers to carry out emergency orders.
Limit the carbon footprint of your fleet
Reducing miles traveled by drivers between two orders contributes to decrease the carbon footprint. The dioxide emissions saved are easy to calculate. For companies using low-emissions vehicles, efficient route optimization software will offer features to go even further. There are software taking into account constraints of low-emissions vehicles in the building of routes and maximizing their use. Especially, the AntsRoute software offers these features. Therefore, it's a significant response to environmental challenges.
To conclude, the benefits of acquiring route optimization software are:
Complete 1 to 3 extra orders per day ;

Save about 20% on vehicles and miles ;

Decrease the number of vehicles needed to carry out routes ;

Save up to several hours in the planning time ;

Limit your carbon footprint.
Grow your business whith AntsRoute
  Free 14-day trial       No credit card required        Easy setup
  Free 14-day trial
  No credit card required
  Easy setup