View the history of appointments for a given field worker
To display only the appointments completed by a specific field worker, just follow the steps below:
1
Go to the "Order report" tab of the "Analyze" module.
2
Select the period in which appointments were completed using the date pickers in the top-left hand corner of the interface.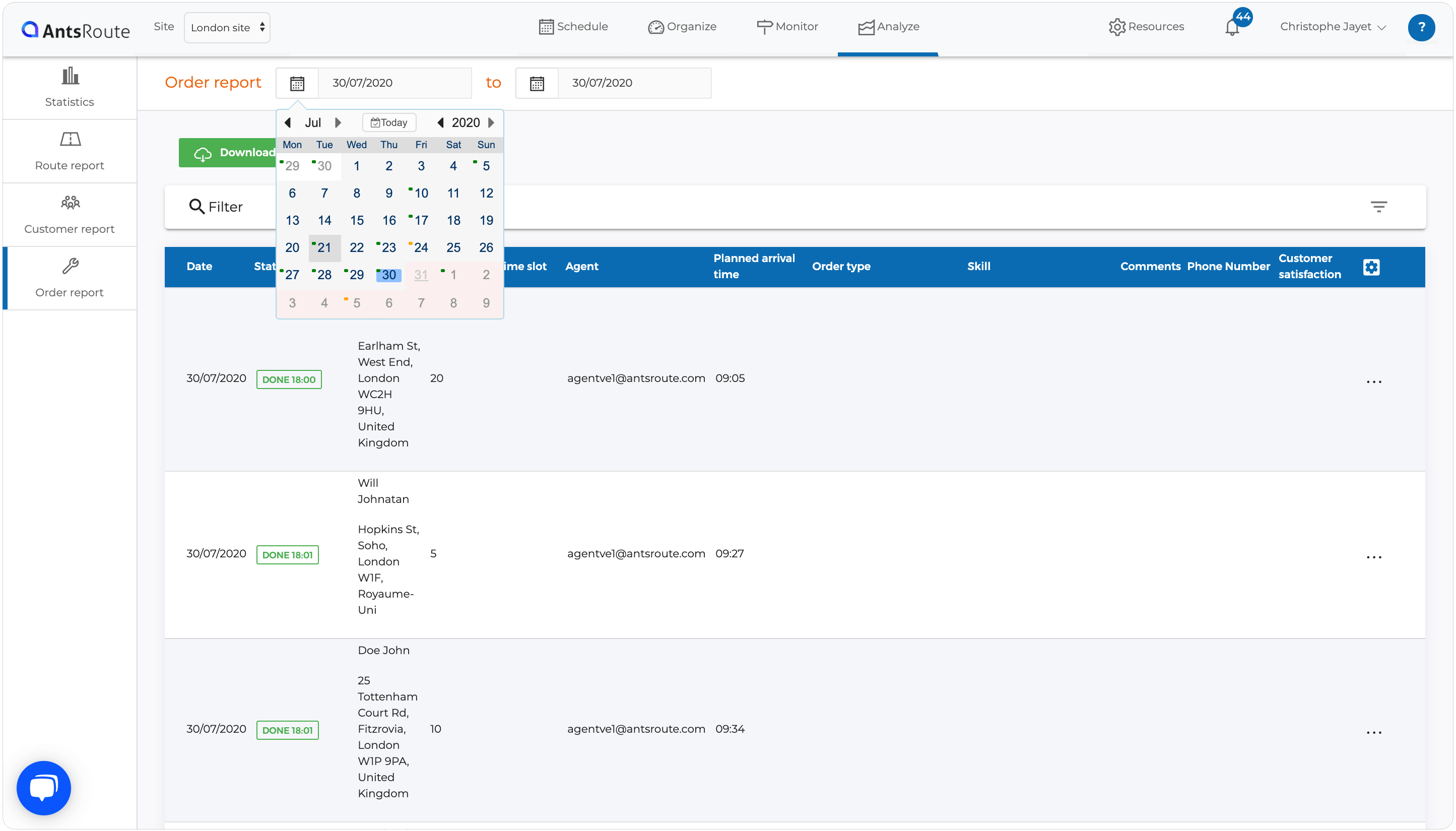 3
Click on the "
" icon.
4
Click on the "
" icon to add a filter.
5
Select "Agent" equals "Email of the required agent".

6
Click on the blue "Apply" button.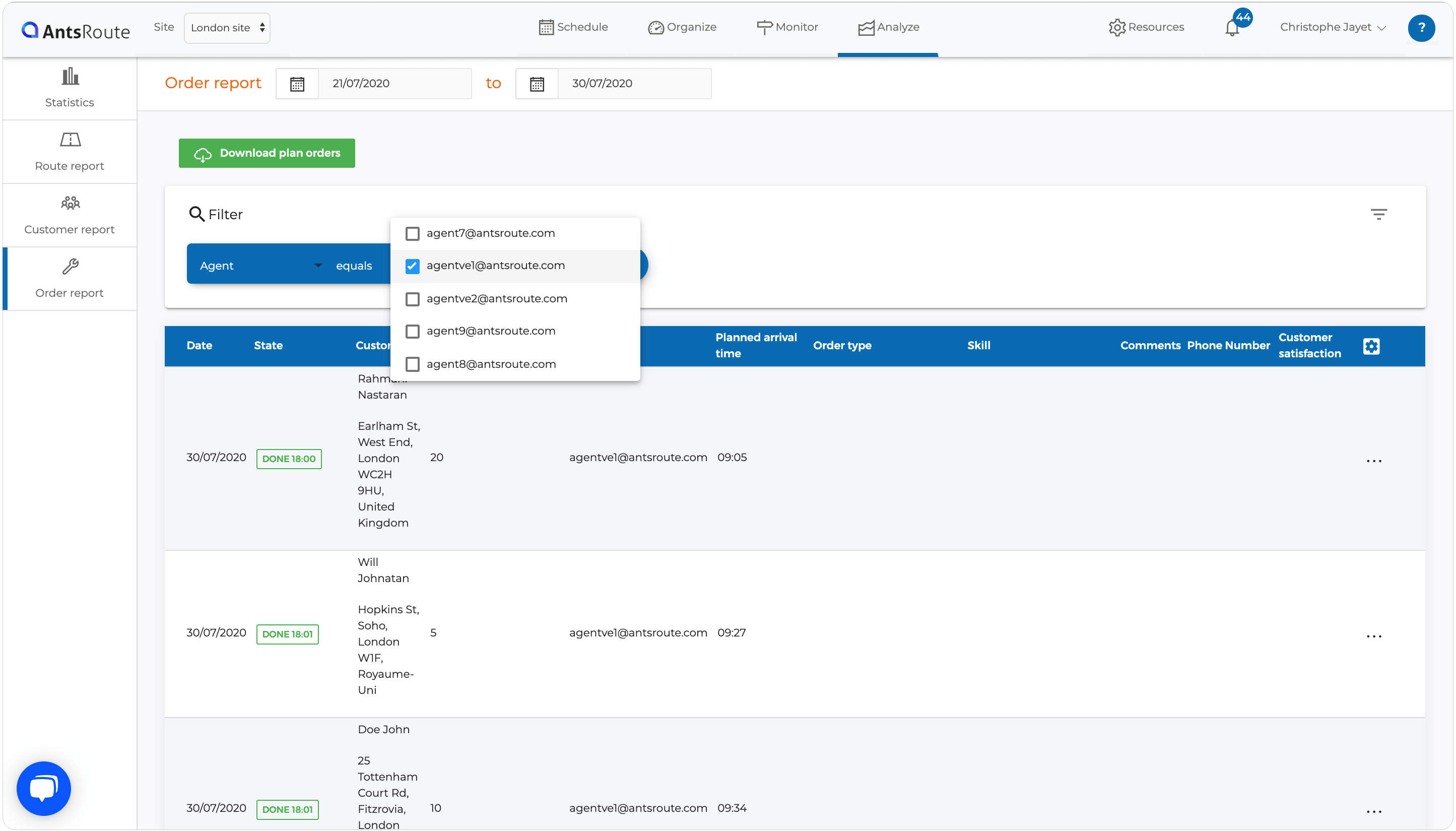 Note: You can also apply a "State" filter to display only the "Done" appointments for this agent.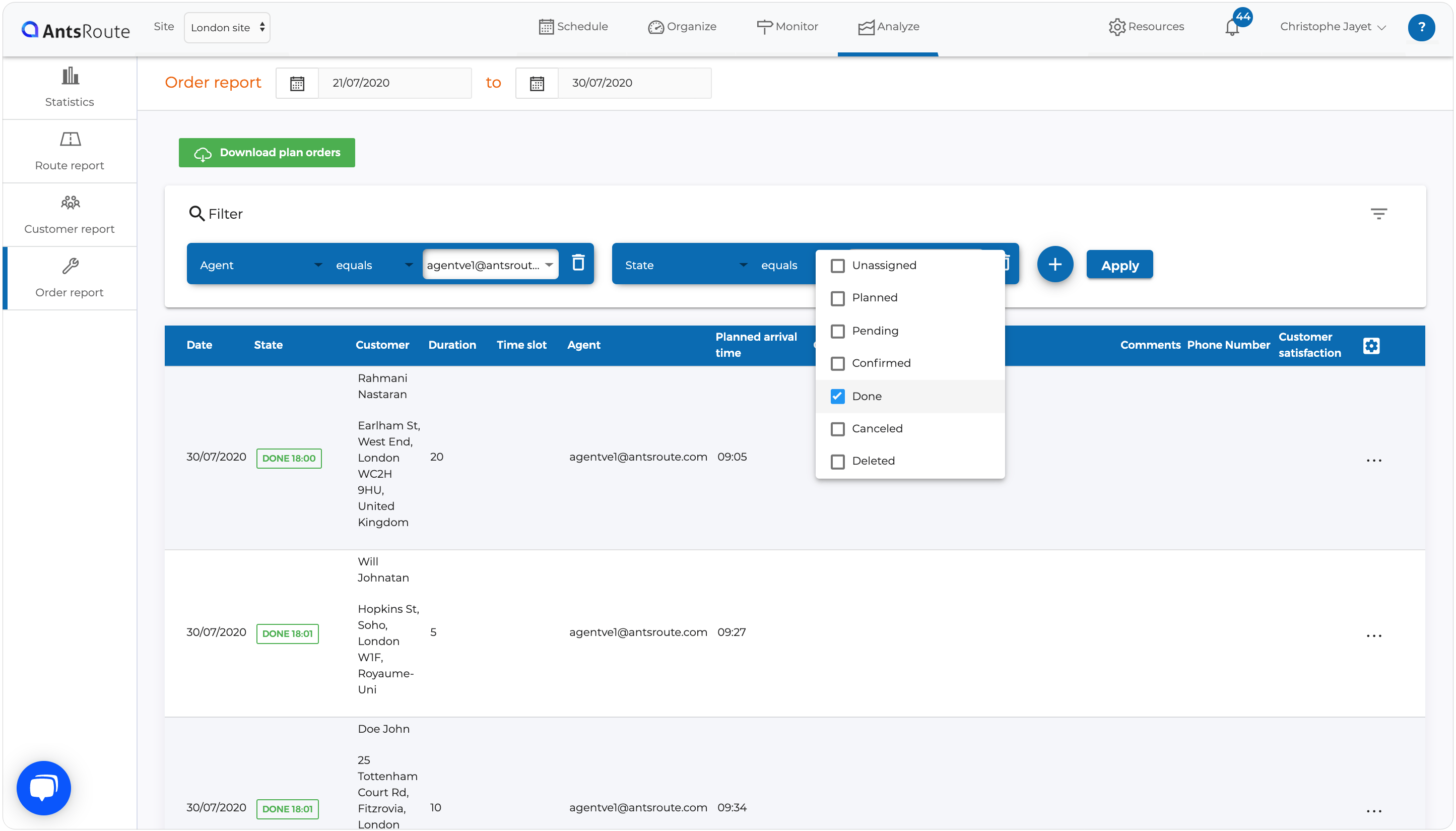 Note: You also have the possibility to export the list of orders in CSV format by clicking on the green "Download plan orders" button.