Presentation of the mobile application
AntsRoute is a dedicated mobile application linked to the AntsRoute delivery and multi-stop route optimization software. This tool is designed for the field workers.
The AntsRoute mobile application has four main features:
Daily import and view of route optimized with the AntsRoute software, allowing each field worker to be informed of his/her route and appointments ;
The use of Google Maps or Waze navigation app at each stage of the route allowing the worker to move towards his/her next appointment ;
The possibility of triggering actions: printing a label, sending a notification, call to mobile phone, call to landline ;
Real-time access to updated delivery or service operation schedules in the event of unexpected situations or emergency requests ;
Sending to the Operations Manager or Planner confirmations of completion with comments, photos and customer signatures.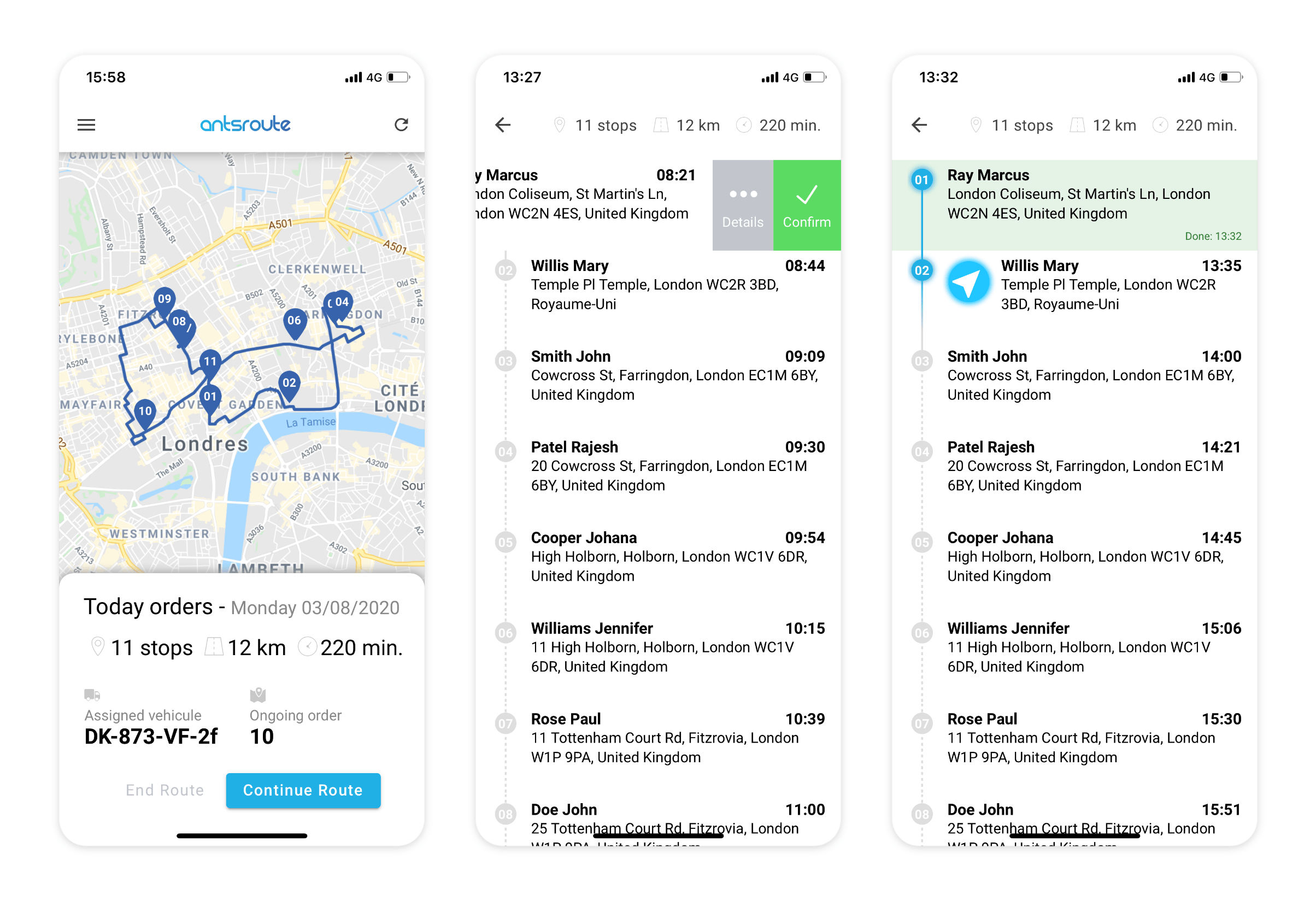 Key points:
It is necessary to sign up in advance on https://app.antsroute.com/ to use the AntsRoute mobile application. You can start optimizing your routes with a 14-day free trial ;
AntsRoute is not a geolocation application ;
The use of the application requires an internet connection.
Note
: To learn more about the downloading of the mobile application on Play Store or App Store, please read this
support article
.