Notification triggered by agent from the mobile application
Your field workers can notify the next customer to visit directly from the AntsRoute mobile application. To set up the notifications triggered by the agent from the mobile application, just follow the steps below:
Setting up notifications triggered by agents

1
Go to the "Sites" tab of the "First name – Last name" module.
2
Click on  "…" and "Configure".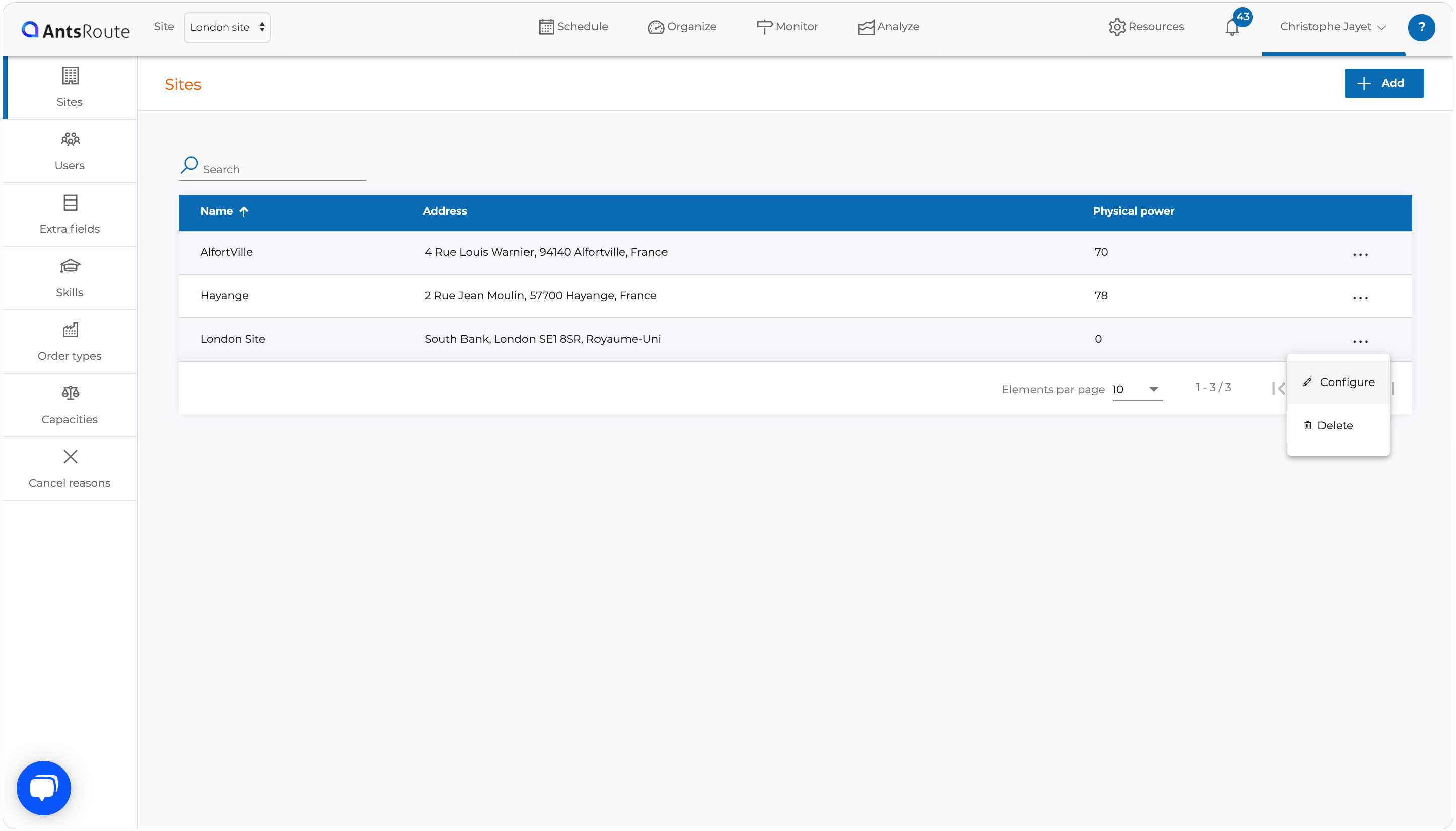 3
Click on "Notifications templates".
4
Click on the blue "Add" button.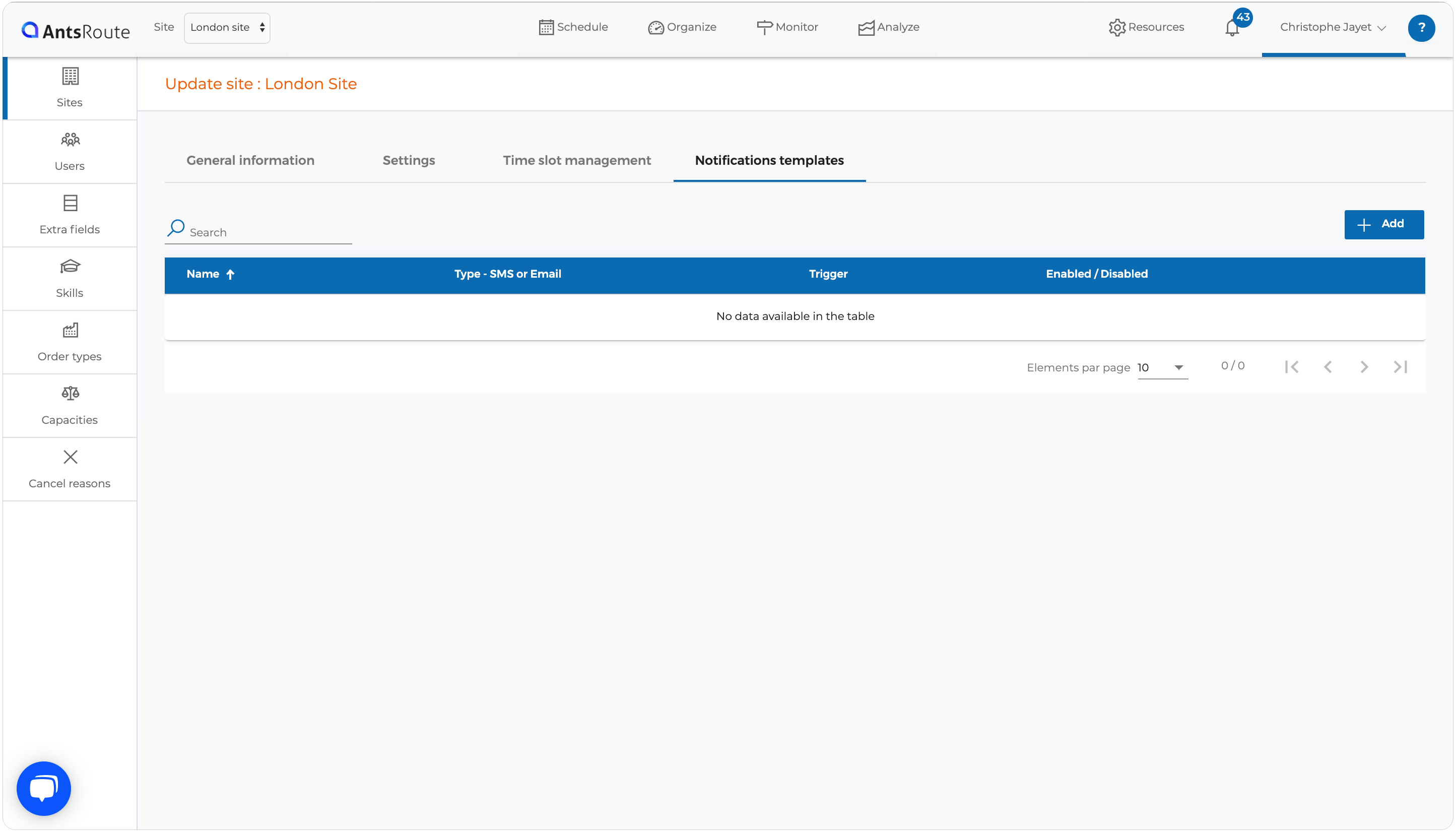 5
Select the media "Text message".
6
Select the type "Manual notifications from AntsDrive".
7
Define a name, for example "Notification triggered by agent".
8
Set the following button on "Enabled".
9
Customize the SMS message sent to customers with the available variables.
To add a variable, just copy one of the available variables on the right side of the interface and paste it in your message. For example, copying and pasting the variable "$firstName" allows you to add the first name of your client in the message. You can use the variables below to customize your message:
First name $firstName

Last name $lastName

Scheduled date $scheduledDate

Planned arrival time $arrivalTime

Time slots $timeSlot

Address $address

Enterprise name $enterpriseName

Agent name $agentLastName

Id of order $id

Waiting time before ordering $waitingTime
10
Click on the blue "Save" button.
Trigger notifications from the mobile app
After defining this notification template, your field workers will be able to notify the next customer to visit during their routes.
Note: To send a notification to your customers you must have filled in the email address and/or phone number in the format +44 7400 123456 in the customer form.
1
Log in to the mobile application.
2
Identify the next appointment to complete from the list.
3
For this appointment swipe to the left.
4
Click on the blue button "Notify".
5
Confirm the sending by clicking on "Notify" from the pop-up.