Automatic notification when the agent is approaching
Notifications can be automatically sent to your customers when the agent is approaching. The notification is automatically sent upon validation of the previous appointment. In order to set up these automatic notifications, just follow the steps below:
1
Go to the "Sites" tab of the "First name – Last name" module.
2
From the table, click on "…" and "Configure".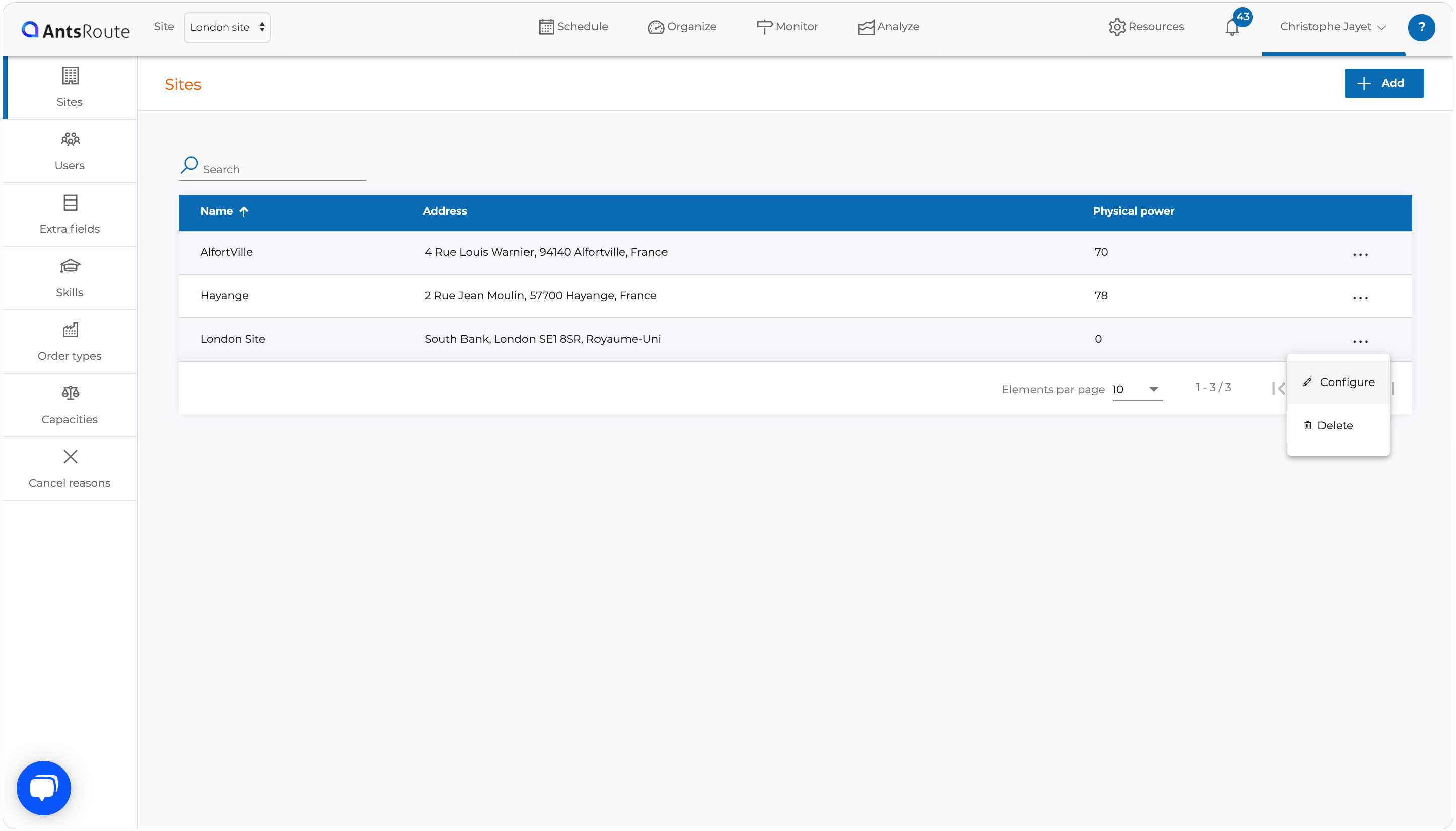 3
Click on "Notifications templates".
4
Click on the blue "Add" button.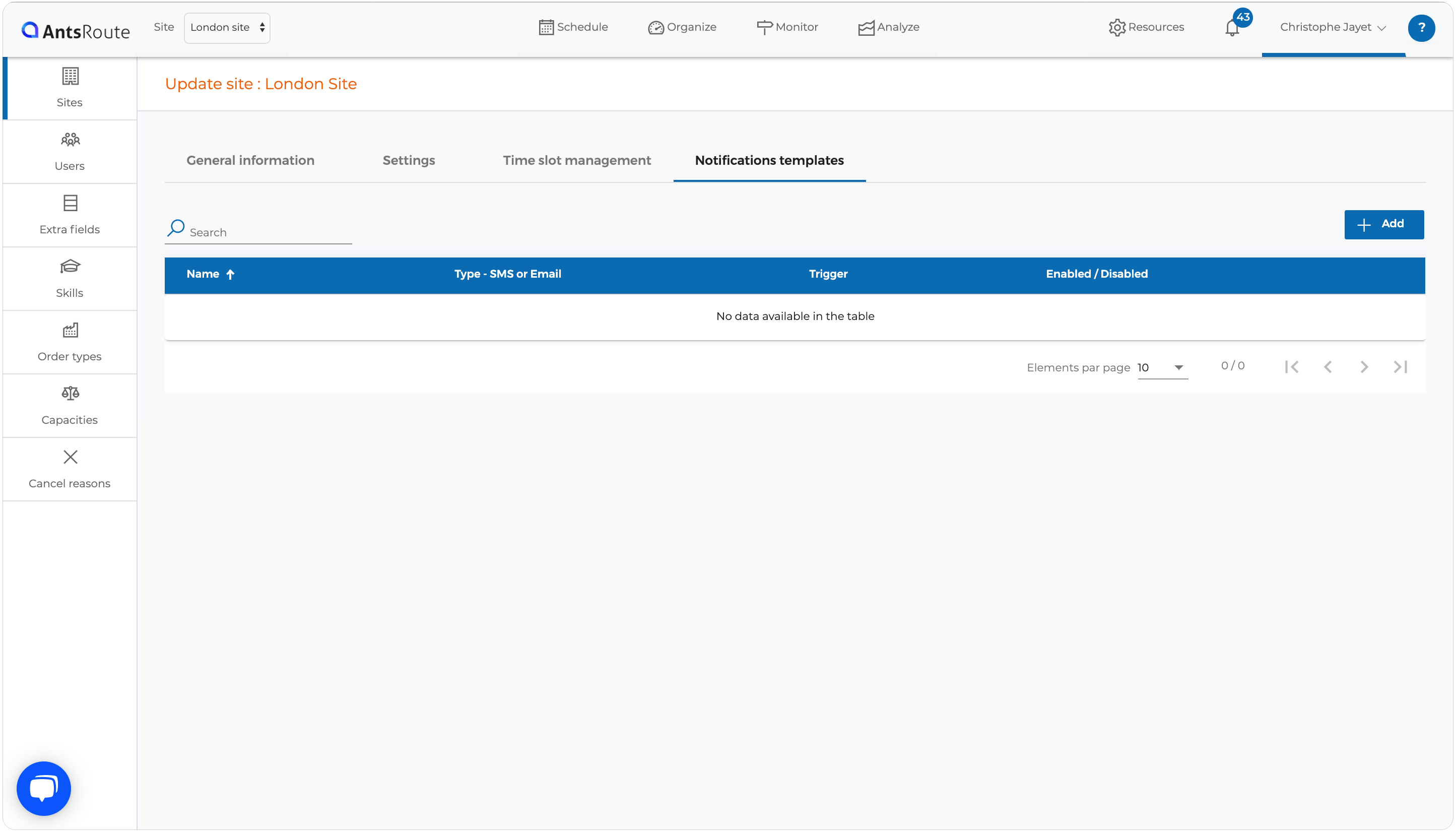 5
Select the media between:
Note: Once you have saved your notification template, you will not be able to change the media. In order to change it, you will need to delete the notification template and create a new one.
Note: For the email notifications, it is possible to define the sender. For example, the name of your company.
6
Select the type "Automatic notification before arriving at appointment".
7
Define a name, for example "Automatic notification when approaching".
8
Set up the following button on "Enabled".
9
Customize the SMS or email message sent to customers with the available variables.
To add a variable, just copy one of the available variables on the right side of the screen and paste it in your message. For example, copying and pasting the variable "$firstName" allows you to add the first name of your client in the message. You can use the variables below to customize your message:
First name $firstName

Last name $lastName

Scheduled date $scheduledDate

Planned arrival time $arrivalTime

Time slots $timeSlot

Address $address

Enterprise name $enterpriseName

Agent name $agentLastName

Id of order $id

Waiting time before ordering $waitingTime
10
Click on the blue "Save" button.
Note: To send notifications to your customers you must have filled in the email address and/or phone number in the format +44 7400 123456 in the customer form.