Access the statistics of routes
To view statistics about your completed routes, just follow the steps below:
1
Go to the "Analyze" module.
2
Select the period for which to display the indicators using the date pickers in the top left-hand corner.
3
Analyze the statistics below:
Planned orders ;

Done orders ;

Done kilometers ;

Orders per day ;

Kilometers per day.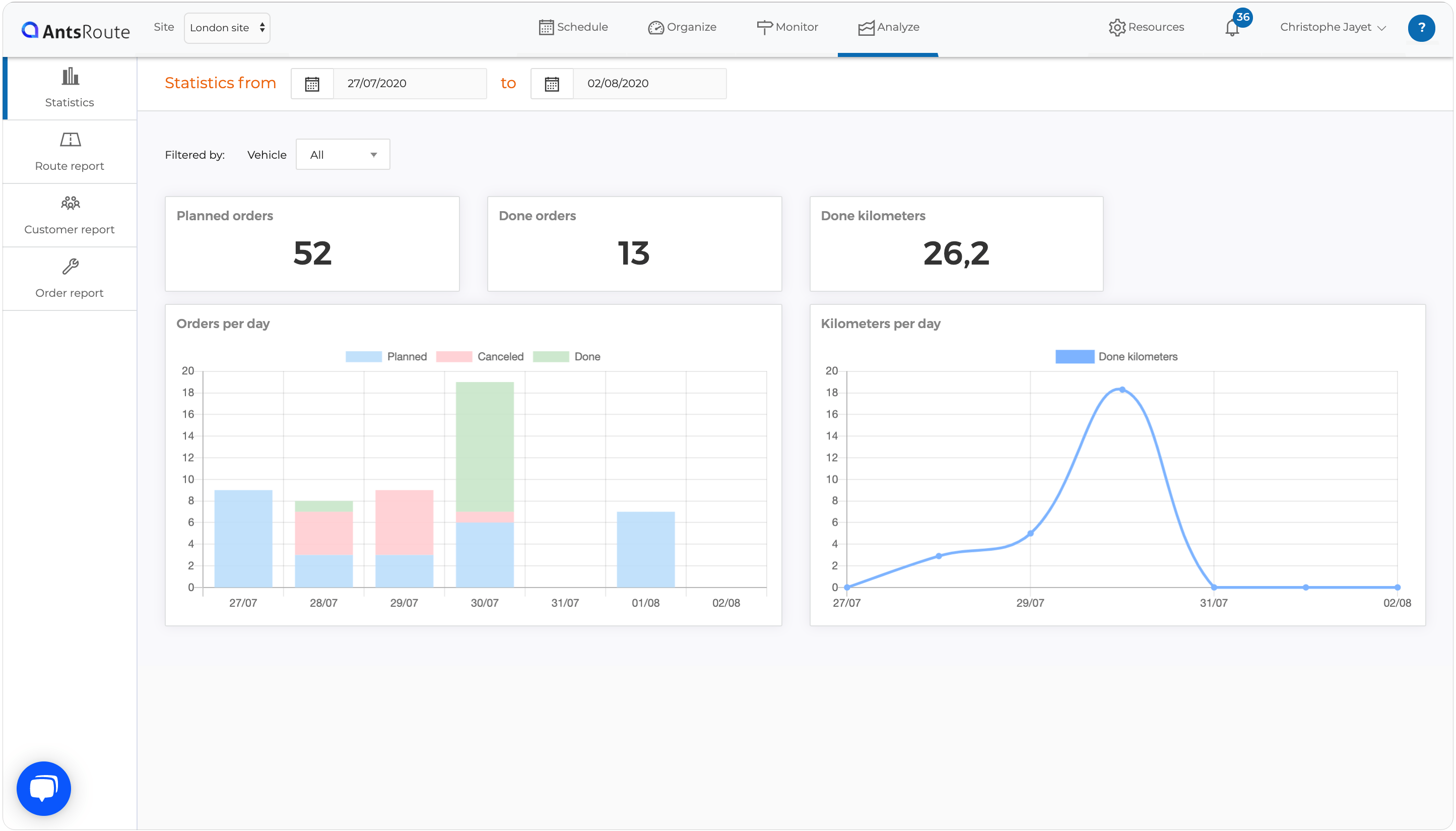 Note: It is possible to filter the statistics by vehicle via the filter in the upper left-hand corner.