What is Outlook?
Outlook is a messaging service developed by Microsoft. It allows you to manage the sending of electronic messages and the sharing of calendars.
What are the benefits for AntsRoute users?
With this connection, you can export an AntsRoute schedule as a URL to be integrated into your Outlook calendar. It offers a global vision of your activity.
How to connect AntsRoute to Outlook?
💡 Read the support article here.
1

Export the AntsRoute planning

First, you need to retrieve the URL of your agent's planning from AntsRoute ('Resources' > 'Agents' > 'Export agenda' > 'Copy link' > 'Generate new link'.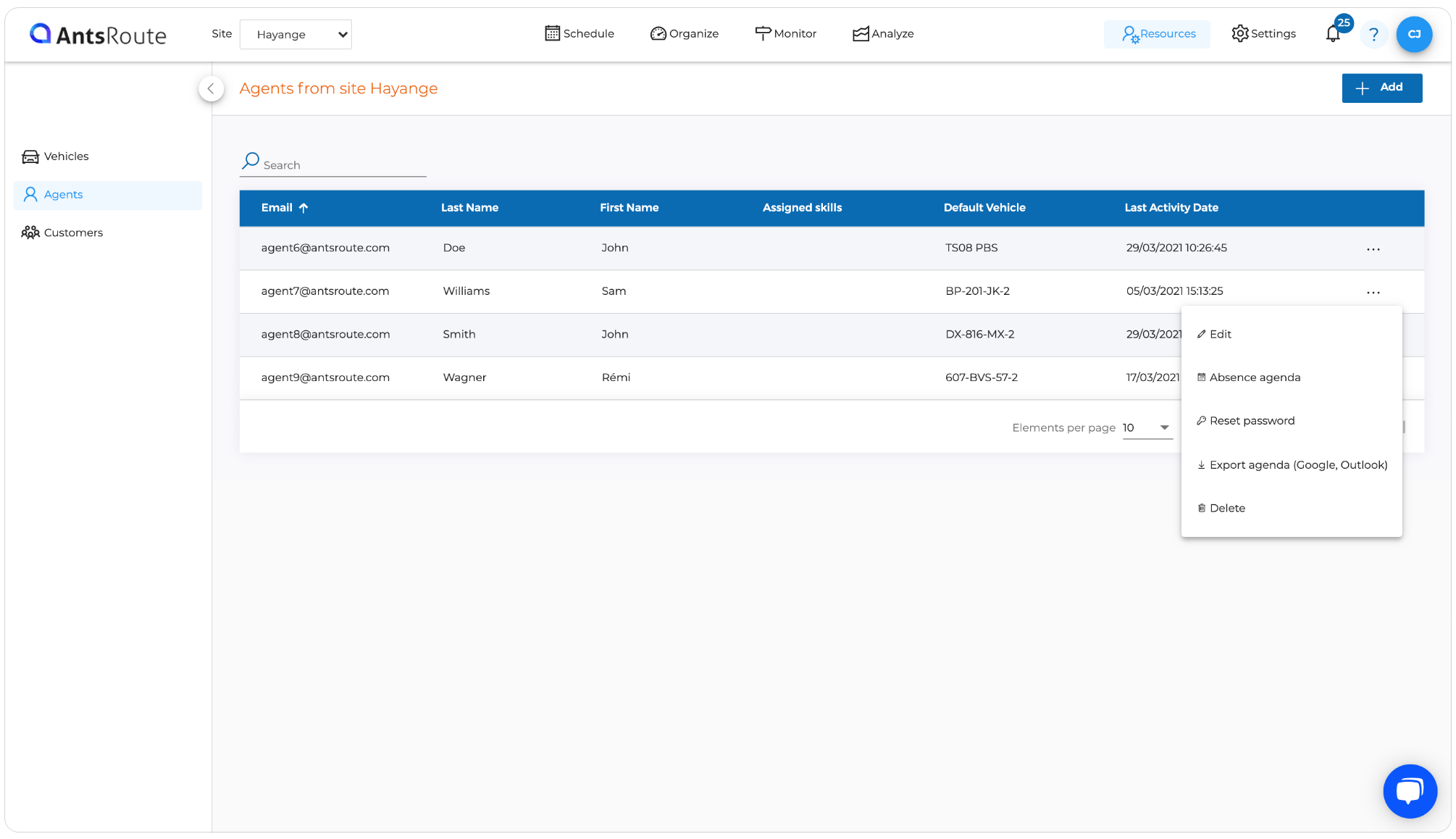 2

Add the AntsRoute planning URL in Outlook

Add the AntsRoute planning URL in Outlook ('Open calendar' > 'From internet'). The Outlook synchronization is manual ('Send/receive' > 'Update folder'.)