What is WooCommerce?
WooCommerce is an open source extension for WordPress that allows you to create an online store. The tool is easy to use and provides solutions to manage the products offered for online sale, payment systems, inventory, sales statistics, etc. WooCommerce also offers many integrations to go even further in the management of your e-commerce site and the organization of shipping including AntsRoute.
What are the benefits for AntsRoute users?
Using this AntsRoute module, it makes it easy for online retailers to manage local deliveries for their websites. Thus, online sellers can automatically delegate deliveries to a carrier or organize them by their own means.
For online sellers, the integration of the AntsRoute module to their e-commerce site allows them to manage deliveries themselves or to delegate this activity in certain areas to a local carrier who already uses the AntsRoute software ;
For carriers, the integration enables real-time gathering of all orders placed on multiple WooCommerce online stores to organize delivery routes directly from the AntsRoute route optimization platform.
How it works?
The AntsRoute module for WooCommerce allows real-time data synchronization between the two solutions.
Orders placed from an online store created with WordPress are sent directly to the AntsRoute route scheduler, allowing automated planning of the associated deliveries.
Thanks to this integration, data is centralized in one single tool.

How to connect AntsRoute to WooCommerce?
💡 Read the support article here.
1

Install the AntsRoute module on WordPress

First, you need to retrieve this .zip file before importing it from your WordPress account > 'Plugins' > 'Add new' > 'Upload plugin' > 'Choose file.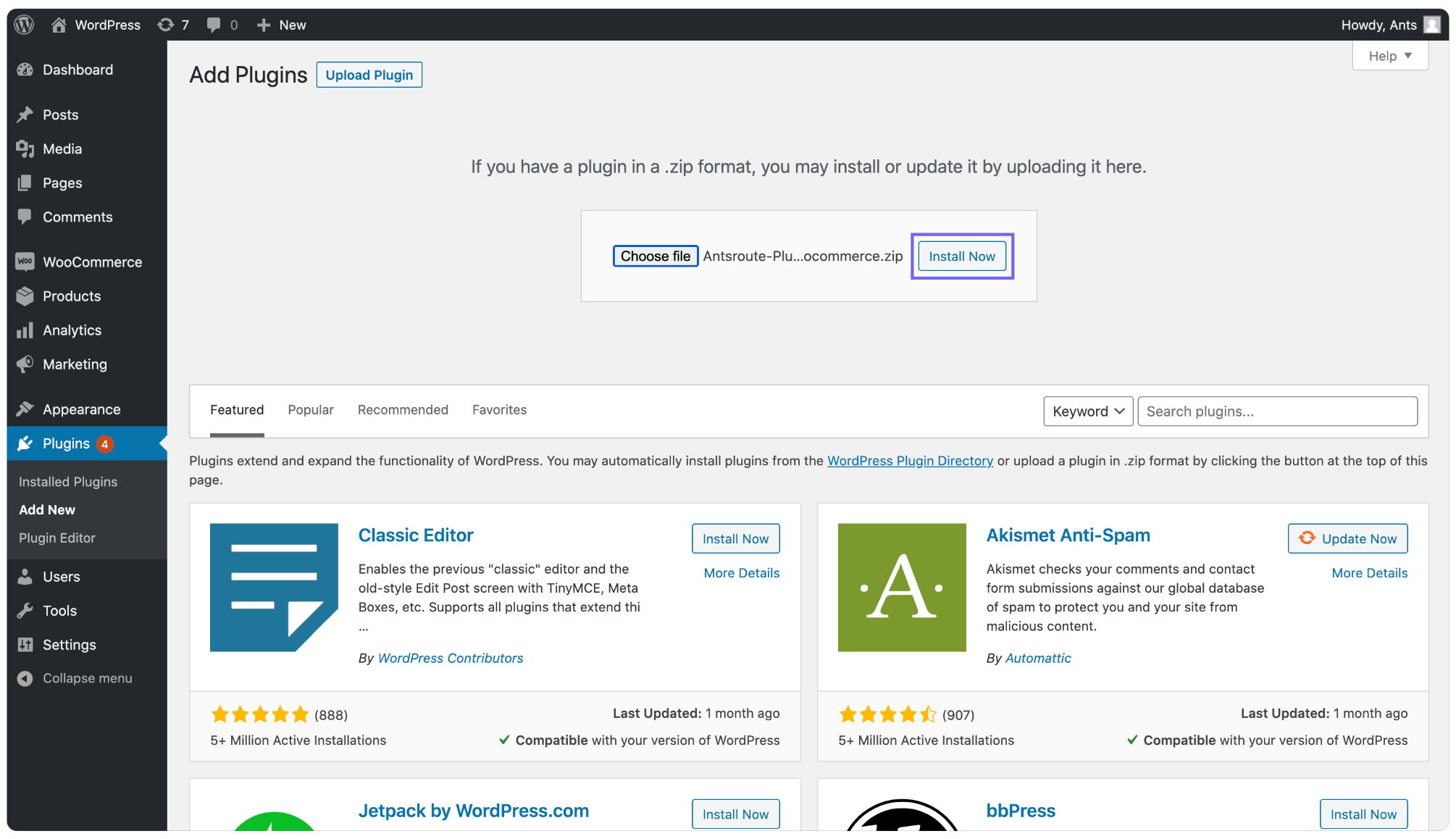 2

Create custom fields and manage capacities from AntsRoute

In order to display the data retrieved from WooCommerce on the AntsRoute platform, you need to add the custom fields 'Description' ; 'Price' ; 'Reference' ('Settings' > 'Custom fields' > 'Add').

In addition, you must define the quantities that can be carried by each of your vehicles by adding two new capacities: 'Number' and 'Weight' ('Settings' > 'Capacities' > 'Add').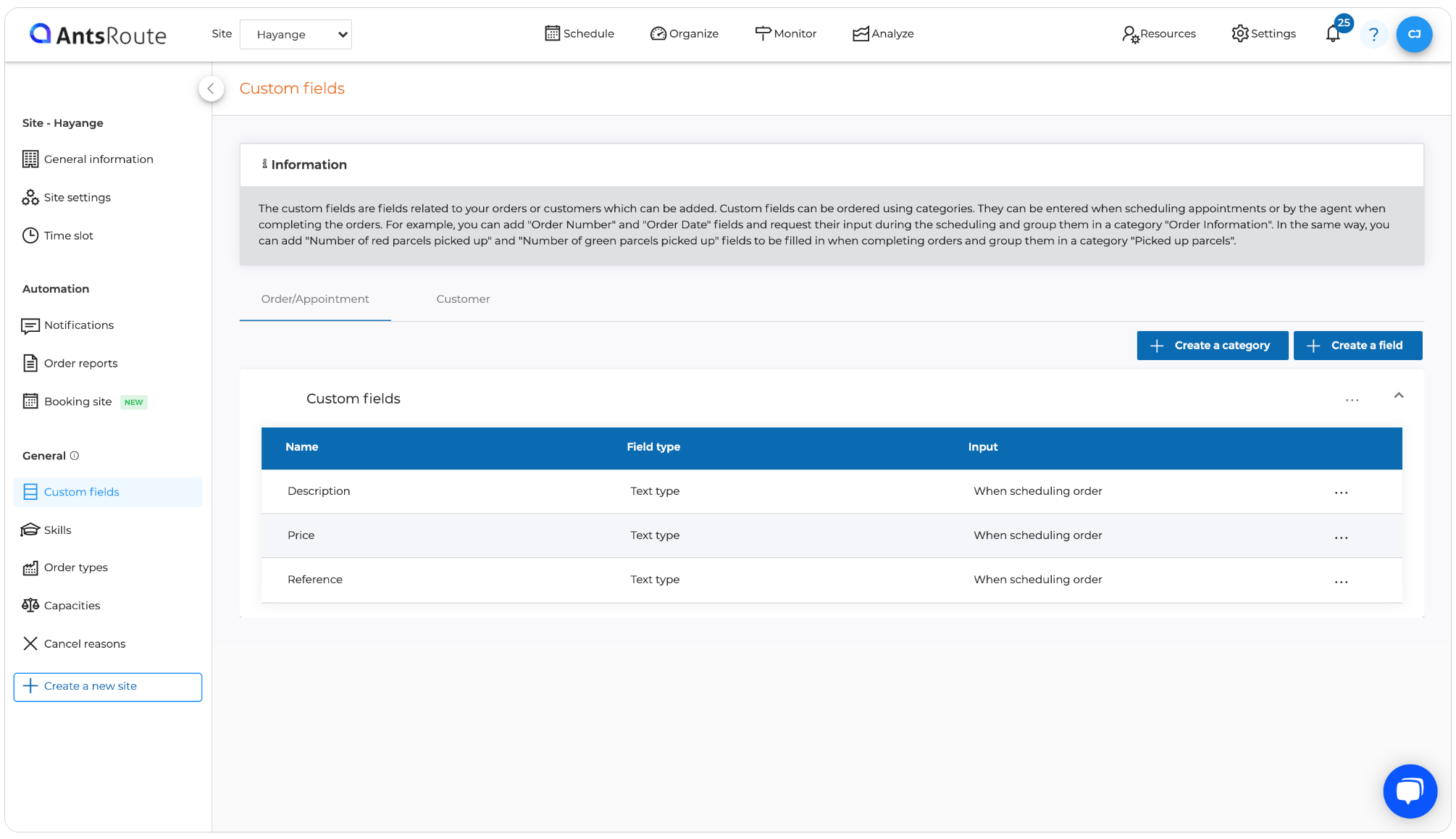 3

Retrieve an API key from AntsRoute

From your AntsRoute account, you can retrieve an API key ('API Key' > 'Add' > 'Create > copy the API key to the clipboard > 'Continue'). When it' done, this API key can be entered into your WordPress account ('WooCommerce' > 'Settings' > 'AntsRoute' > 'General settings').