Route Optimization software connecting your constraints, optimizing your resources and enhancing customer relations.
The innovative and all-in-one solutions for the Operations Managers planning and organizing pick-up, delivery and multi-stop routes.
Integrate constraints regarding
vehicles, drivers and customers
Save time & reduce routes
of technicians and Deliverymen
Enhance your
customer satisfaction
Sustainable with the integration
of NGV and electric vehicles
Orange Business Services 

Partner with AntsRoute 
The global integrator of communications services offers our solutions to professional customers. Orange Business Services choose Antsway as we offer the most innovative and reliable route optimization software on the market for any business that makes deliveries, pick-ups and multi-stop routes.

AntsRoute optimizes your routes & helps to manage your resources

Save operating costs, improve deliverymen and technicians' experience and meet your customers' expectations by considering 25+ constraints about vehicles, agents and customers.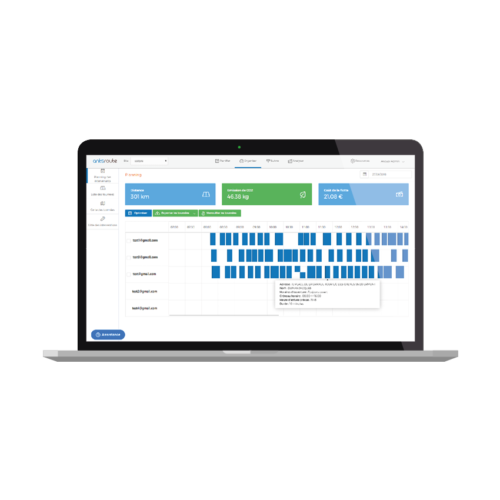 Connect constraints regarding vehicles & agents to customers' expectations

AntsRoute is the first and fastest software connecting constraints of your resources (vehicles, drivers, profitability, organization) to external expectations (customers, punctuality, delivery locations, predefined pick-ups and multi-stop routes, unexpected situations or traffic jam).
Why choose the software AntsRoute

Intuitive and ergonomic interface with flexible and efficient algorithms
A SaaS software and 100% secure environment
Easy and flexible API integration to meet your business's requirements
Solutions approved by experts working in Logistics and Route Optimization
How to plan the best routes in seconds with our dynamic route planner?

Optimize your resources with AntsRoute! Discover the features of our easy-to-use software and start to define optimal daily route plans for your technicians and deliverymen.
Smart pick-up, delivery and multi-stop routes planning
Our intuitive software helps you to schedule your appointments. AntsRoute chooses several dates according to your customers' requirements (time windows, stop duration), vehicles (types, capacities, etc.) and deliverymen or technicians (working hours, availabilities, lunch breaks, skills, authorizations).
Fast and automated routes optimization
The innovative software setup routes with multiple stops instantly and avoiding hours of manual planning. It helps to reduce travelling time and operating costs. The technicians & deliverymen's schedules are made considering internal constraints, customers' expectations and drive objectives of each vehicle.
Live tracking & notifications to customers
AntsRoute enables Managers to track deliveries and pick-ups in real time thanks to the route optimization mobile app. Drivers are able to conduct their routes, prevent and counter the unforeseen events. The easy-to-use route optimization mobile app AntsDrive offers an optimal organization on the ground thanks to a real-time resequencing of orders and various kinds of alert notifications.
Route indicators analysis
AntsRoute gives Managers access to data and performance indicators. The route optimization software makes available a comparative report between scheduled routes and done ones.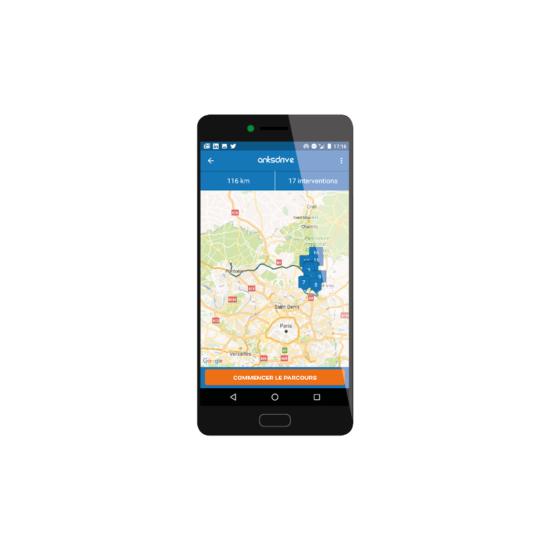 Intuitive route optimization mobile app AntsDrive

AntsDrive is an easy-to-use mobile app connected to the route optimization software AntsRoute. It's used by deliverymen and technicians to conduct their daily routes. The route optimization mobile app gives drivers access to route plan and information regarding customers. The organization is optimal with AntsDrive! You can reoptimize routes in real time considering all constraints about customers when your drivers encounter unexpected situations (traffic jam, delays, absence).
Start using the easiest & fastest route optimization software!